It's no secret that President Donald Trump and Fox News have a close relationship. But on Tuesday, the hosts and commentators of the conservative news network had a clear split in opinions on Trump's off-topic press conference in New York City.
He was supposed to focus on infrastructure at the event, but Trump opened the floor to questions and began defending his first statements on the violence that unfolded at a white supremacy rally in Charlottesville, Virginia, as well as his initial hesitance on calling out specific hate groups.
Trump once again apportioned some of the blame on counterprotesters and defended rally organizers, arguing that they had permits while anti-fascist demonstrators did not.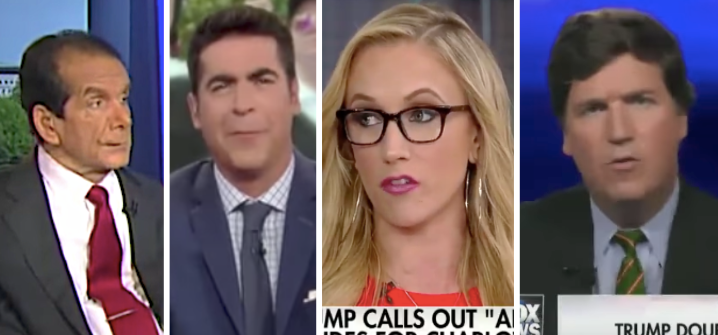 A visibly upset Kat Timpf of "Fox News Specialists" slammed Trump's tirade about the weekend's Charlottesville events as "one of the biggest messes I've ever seen." Timpf said she could not believe that they even had to comment on whether or not it was controversial to say "white supremacist Nazis" are all bad people.
"I'm wondering if it's actually real life what I just watched," Timpf said of Trump's defensive press conference.
"It shouldn't be some bold statement to say a gathering full of white supremacist Nazis doesn't have good people in it. Those are all bad people. Period," she added. "And the fact that it's controversial ― I don't know if I should just laugh so, I have too much eye makeup on to start crying right now. It's disgusting."
Commentators Charles Krauthammer and Laura Ingraham got into an intense debate on the panel of Fox News' "Special Report." Krauthammer appeared disturbed when Ingraham dismissed Trump's behavior as the president getting "sidetracked" and "caught in kind of the pundit trap."
"To critique what he did today on the grounds that it distracts from the agenda or was a tactical mistake I believe is a cop-out," Krauthammer said to Ingraham. "What Trump did today was a moral disgrace."
"What he did is he reverted back to where he was on Saturday, and made it very clear that what he read on ... Monday, two days later, was a hostage tape," he added. "That wasn't Trump speaking. That was the aides speaking."
Sparring continued on the set of Fox News' "The Five," between hosts Jesse Watters and Juan Williams.
"I just didn't understand why he felt the need to double down," Williams said of Trump. "He had some healing ... given the statement yesterday to move on. Instead, he has dived back into the mess ... These folks came armed with guns."
Watters came to Trump's defense, saying that the president was "brave" to defend those protesting the removal of the statue of Gen. Robert E. Lee. Then Watters blamed the media for focusing on white supremacists and said that Trump's image was damaged when a woman was killed at the rally.
"The fact that the media is focusing on this skirmish ― I know that a woman died, but, it's not representative of American society," Watters said, arguing that the media "exploited" the death "for ratings."
Unsurprisingly, the criticism of Trump lessened dramatically when Fox News' most provocative hosts Sean Hannity and Tucker Carlson's shows came on air.
Hannity, a staunch defender of Trump, praised the president for not commenting immediately on the hate groups at the Charlottesville rally, while criticizing former President Barack Obama for making statements that supported the Black Lives Matter movement after the deaths of Trayvon Martin and Michael Brown during his own presidency.
Carlson also defended the president and tried to condemn slavery while simultaneously justifying it.
"I see people with signs attacking white supremacy ― it's always about race for them as well," Carlson said of anti-racism demonstrators as clips of the fighting at Charlottesville played on the screen. "They seem every bit as race-obsessed and angry as the people they're fighting. But no one acknowledges that for some reason."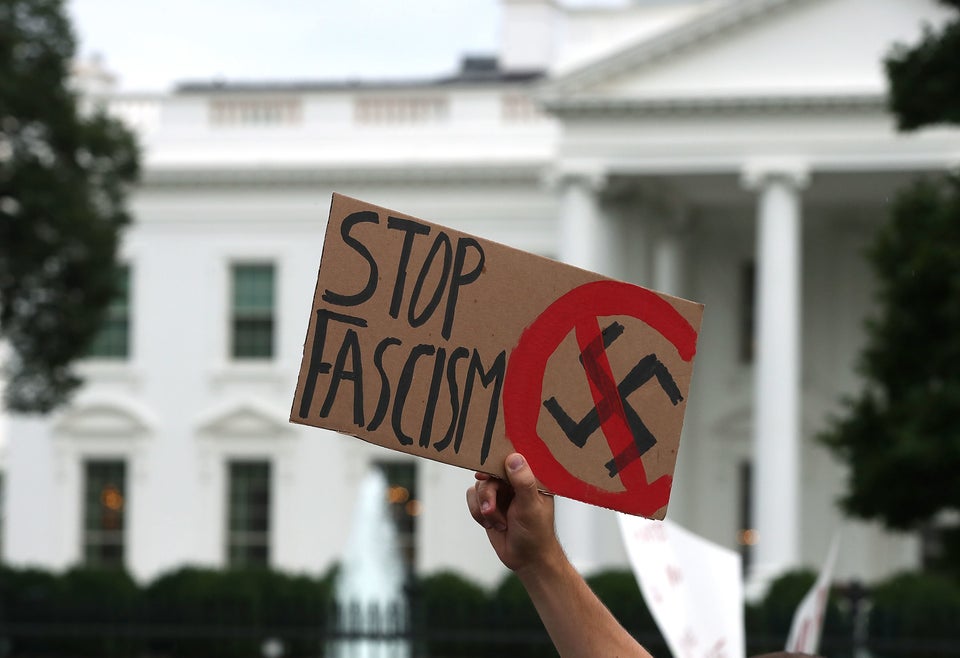 Anti-Hate Protests Against Trump