The video, while sincere, had a glaring issue. At around the 3:30 mark, there's an image of Franklin with the text "1942 ― 2018." Transposed on that image in the upper right corner is a photo of a woman singing.
A fast glance would lead you to believe it's Franklin. It's not. It's the legendary singer Patti LaBelle.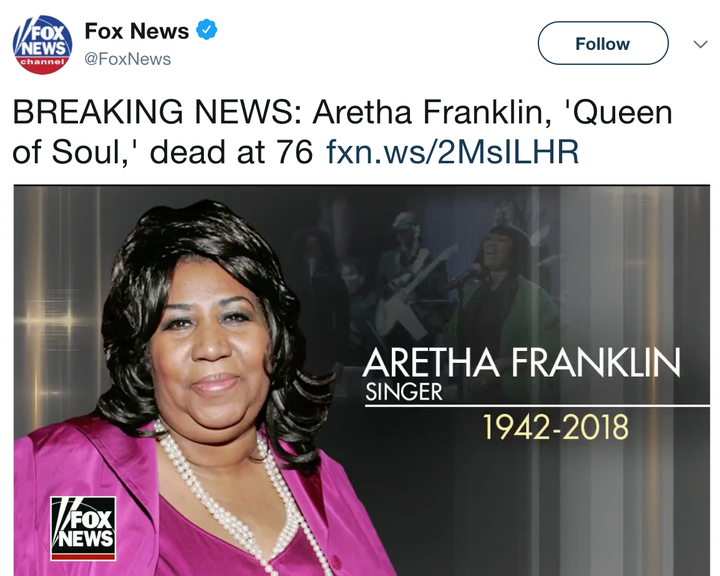 The photo is from LaBelle's 2014 performance of "Over The Rainbow" for then-President Barack Obama.
Fox News later apologized for the error.
"We sincerely apologize to Aretha Franklin's family and friends," Jessica Santostefano, Fox News' vice president, media desk, said in a statement. "Our intention was to honor the icon using a secondary image of her performing with Patti LaBelle in the full screen graphic, but the image of Ms. Franklin was obscured in that process, which we deeply regret."
People on social media have begun to notice:
"I am deeply saddened about the passing of the Queen of Soul and my sister in song, Aretha Franklin. Today the world has experienced a tremendous loss. Aretha was a rare treasure whose unmatched musical genius helped craft the soundtrack to the lives of so many," wrote LaBelle.
This article has been updated with comment from Fox.
Before You Go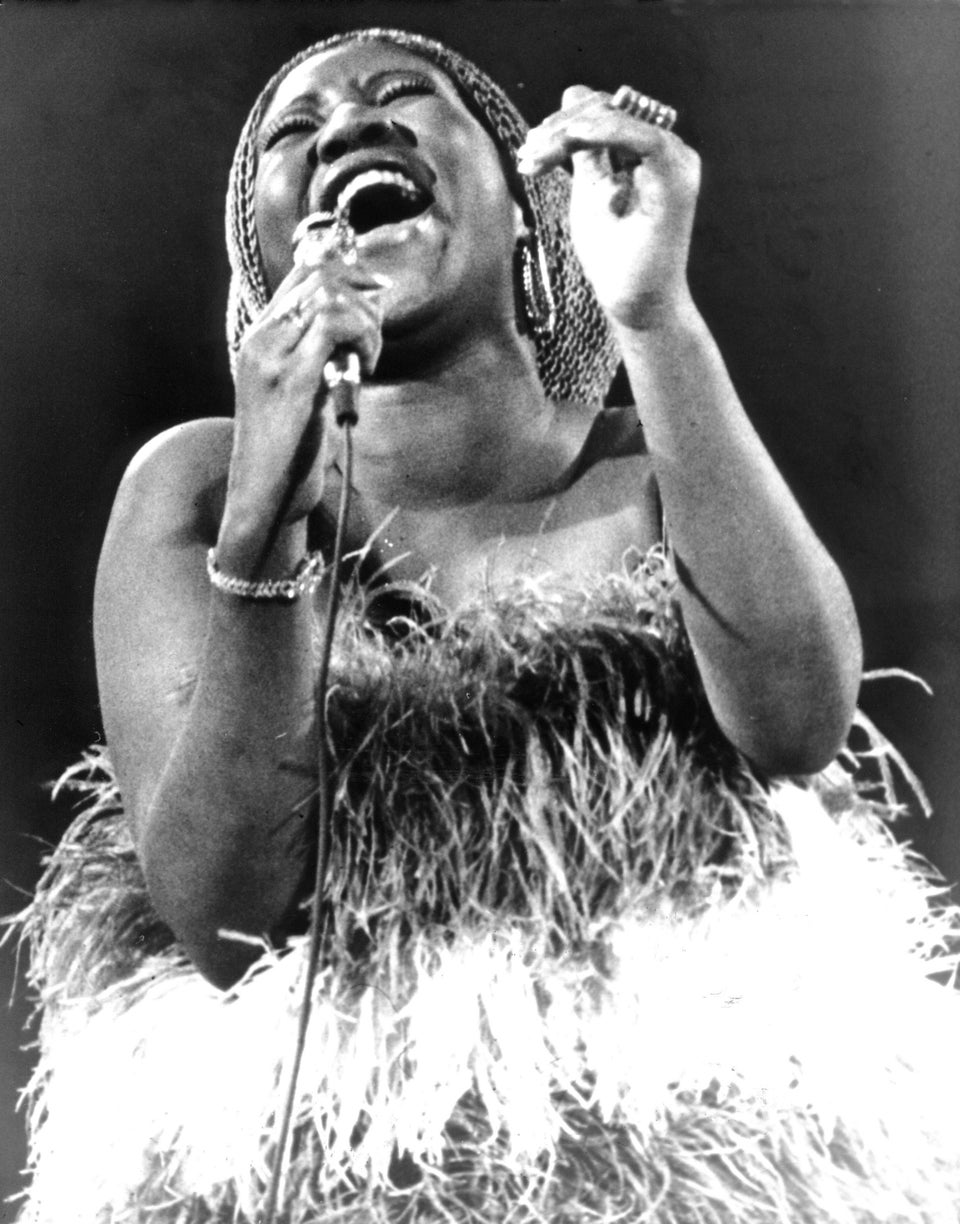 Aretha Franklin
Popular in the Community