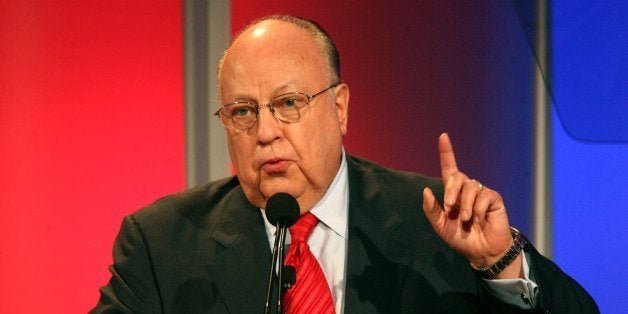 In what is being characterized as a demotion -- or at least a firm-handed rebuke -- a 21st Century Fox spokesperson said Tuesday that Fox News Chairman and CEO Roger Ailes will report to James and Lachlan Murdoch after their 84-year-old father, Rupert Murdoch, steps down as CEO on July 1.
"It has always been our priority to ensure stable, long-term leadership for the Company, and these appointments achieve that goal," Murdoch said in a statement Tuesday. "Lachlan and James are each talented and accomplished executives and together, we, as shareholders and partners, will strive to take our company to new levels of growth and opportunity at a time of dynamic change in our industry."
Shortly after news of the leadership change leaked, Ailes -- in what was apparently a rogue move -- announced that he would continue to report to Rupert. According to New York magazine, Ailes even directed the Fox Business network to read the announcement on air.
Ailes' contract will come up for renewal shortly before the 2016 election.
Fox News directed questions about the change in leadership to 21st Century Fox, which did not immediately respond to a request for comment Wednesday.
CORRECTION: An earlier version of this article stated Roger Ailes is president of Fox News. He is chairman and CEO.
Popular in the Community