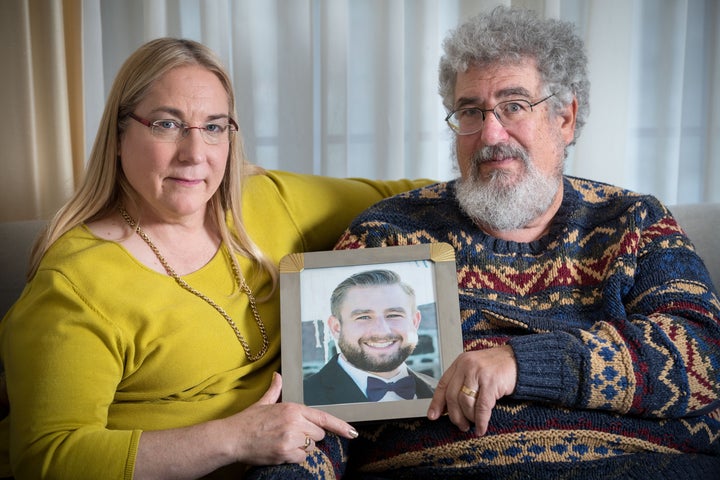 A federal appeals court on Friday reinstated a lawsuit from the parents of slain Democratic National Committee staffer Seth Rich against Fox News for exploiting Rich's 2016 murder and promulgating right-wing conspiracy theories about it.
The lawsuit seeks damages for the "emotional distress" caused by the right-wing fixation on their son's death.
A lower-court judge threw out the lawsuit last year, saying that the suit's claims were not "sufficiently outrageous" and "fail to adequately allege essential elements of the causes of action asserted."
But on Friday, the U.S. Court of Appeals for the 2nd Circuit, based in New York, said the judge had erred in dismissing the suit.
"The Riches' complaint plausibly alleges enough facts to state a claim for intentional infliction of emotional distress — for extreme and outrageous conduct by [Fox News]," the court wrote. "We have no trouble concluding that — taking their allegations as true — the Riches plausibly alleged what amounted to a campaign of emotional torture."
On July 10, 2016, Rich, 27, was shot and killed near his home in Washington. Police determined that his murder, which remains unsolved, occurred during a botched robbery. There has been no credible evidence that his death was linked to the leaked DNC emails.
A week after publishing a thinly sourced story in May 2017, Fox News retracted its report, saying it "was not initially subjected to the high degree of editorial scrutiny." But by then, the allegations had received high-profile coverage from Fox News hosts like Sean Hannity and Steve Doocy, who heavily pushed the story on air.
"We would not wish what we have experienced upon any other parent – anywhere," Joel and Mary Rich said in a statement Friday. "We appreciate the appellate court's ruling and look forward to continuing to pursue justice."
Fox News responded to the lawsuit's revival in a statement:
The court's ruling today permits Mr. and Mrs. Rich to proceed with discovery to determine whether there is a factual basis for their claims against FOX News. And while we extend the Rich family our deepest condolences for their loss, we believe that discovery will demonstrate that FOX News did not engage in conduct that will support the Riches' claims. We will be evaluating our next legal steps.
This story has been updated with statements from Fox News and from Joel and Mary Rich.
Popular in the Community