Fox News had one burning question to raise after Gabby Douglas' gold medal performance at the women's gymnastics individual all-around competition in London: how is the athlete showing her patriotism if her uniform lacks stars and stripes?
On last week's "America Live," guest-host Alisyn Camerota discussed how "some folks" noticed that the "famous flag-styled outfits" of Olympics past were replaced by "yellow shirts, grey track suits and pink leotards" at the London games. Camerota and her guest, Sirius/XM radio host David Webb, took particular focus on Douglas' outfit.
"You know, Gabby had that great moment, and everyone was so excited, and she's in hot pink -- and that's her prerogative," Camerota said. Webb, who hosts a program on Sirius/XM's "Patriot" channel, wondered, "What's wrong with showing some pride?" He likened the uniform choice to a "kind of soft anti-American feeling that Americans can't show their exceptionalism." Camerota pointed out how other nations, like China, wore nationalistic colors.
"We're a very nationalistic nation," Webb said of America. "But we've also lost over time that jingoistic feeling."
Related
Before You Go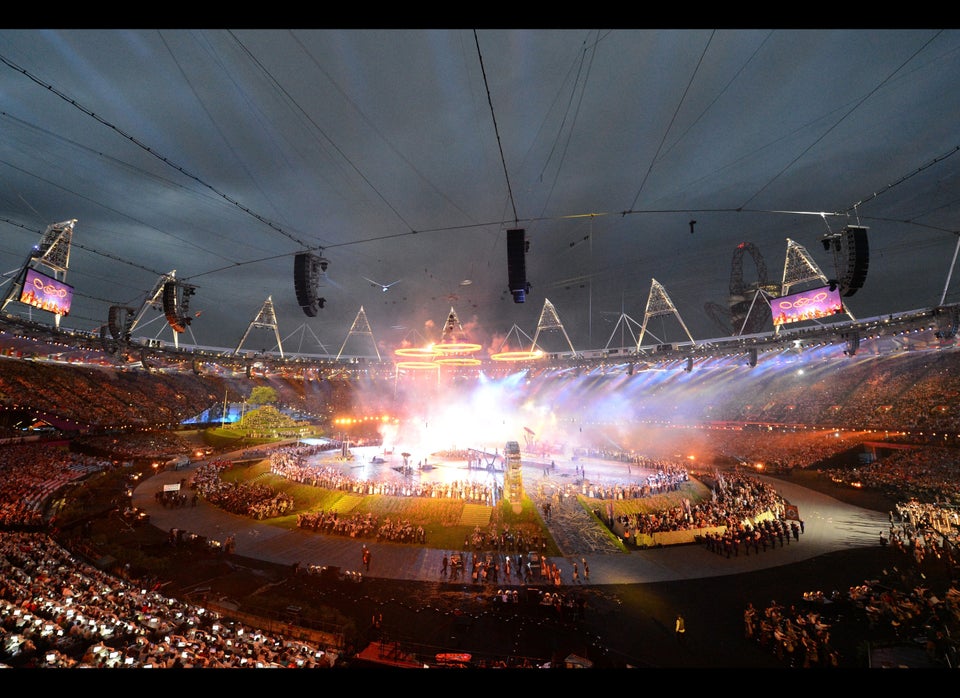 Olympic Opening Ceremony
Popular in the Community