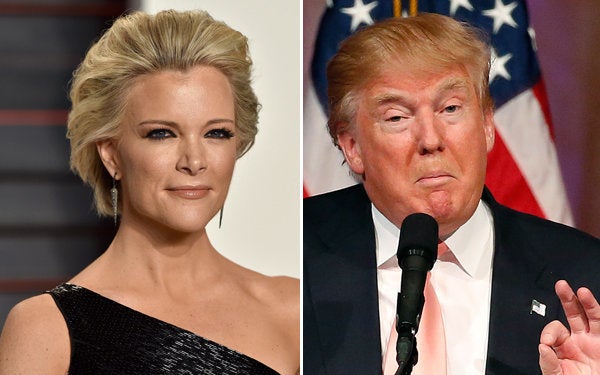 After Trump on Friday called Kelly "sick" and "crazy" on Twitter and appealed to supporters to boycott her show, the network went to bat, labeling Trump's attacks "deplorable," and "beneath the dignity of a presidential candidate."
Trump has been feuding with Kelly since the first Republican debate in August, when she questioned his views on women. He seemed to have reached a truce with her during a debate earlier this month, but inexplicably began lambasting her on Twitter again Tuesday night, as he was racking up primary victories.
Fox News on Friday released its strongest statement yet on the subject.
"Donald Trump's vitriolic attacks against Megyn Kelly and his extreme, sick obsession with her is beneath the dignity of a presidential candidate who wants to occupy the highest office in the land," a network spokesman said.
The network called Kelly an "exemplary journalist and one of the leading anchors in America," and said it would defend her against "Trump's endless barrage of crude and sexist verbal assaults."
UPDATE: 11 p.m. -- Trump's campaign doubled down, issuing a statement calling Kelly's show "extremely biased."
"Mr. Trump will continue to defend himself against the inordinate amount of unfair and inaccurate coverage he receives on her second-rate show each night," the statement said.
Related
Before You Go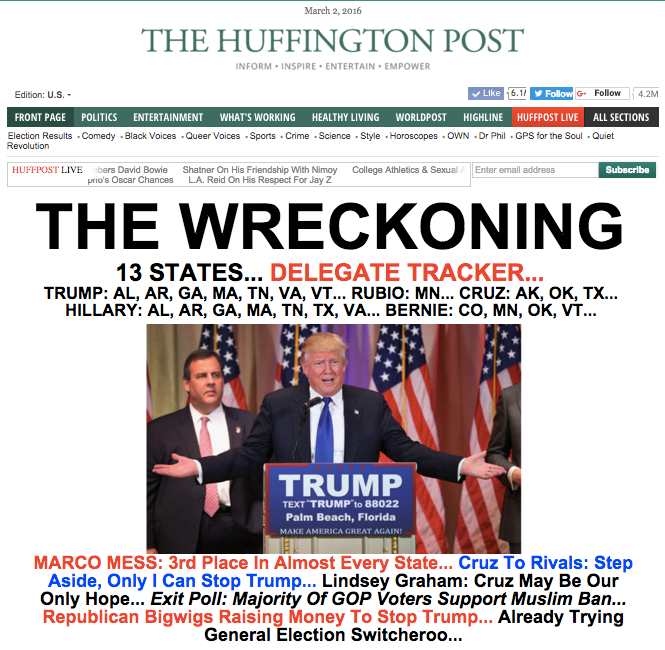 Trump On HuffPost Front Pages
Popular in the Community