WASHINGTON ― Most news networks reporting on President Donald Trump's remarks about restricting immigrants from "shithole countries" notably didn't shy away from using the vulgar word, and called the president's insult what it was ― racist.
But over at Fox News, Trump's network of choice, hosts and panelists were defending the president's crude comments before shifting to other topics.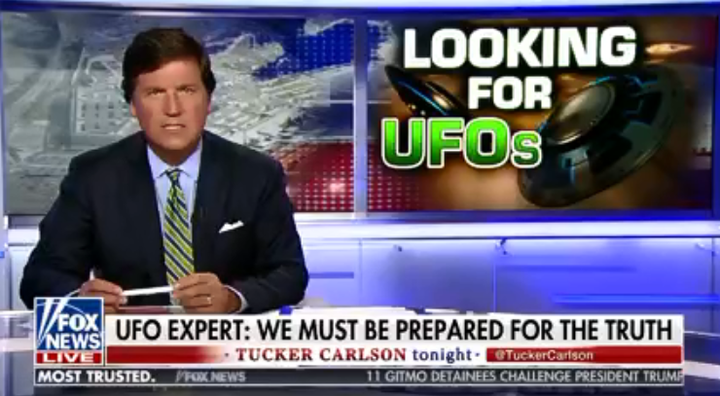 After The Washington Post on Thursday afternoon first reported Trump's remarks at a White House meeting with lawmakers, "The Five" co-host Jesse Watters shrugged off the slur as the way ordinary Americans talk about "Haiti people."
"If it's true, this is how the forgotten men and women in America talk at the bar," Watters said. "This is how Trump relates to people. If you're at a bar, and you're from Wisconsin, and you're thinking, 'They're bringing in a bunch of Haiti people, or El Salvadorians, or people from Niger.' This is how some people talk."
Watters' defense was reminiscent of the way the president and his allies downplayed Trump's videotaped boast of being able to "grab [women] by the pussy" as simply "locker room talk."
Later Thursday evening, prime-time Fox host Tucker Carlson kicked off his show by questioning what all the fuss was about.
"For some reason virtually everyone in New York, Washington, and LA considered this a major, major event," Carlson said. "Why is that?"
Then he launched into a defense.
"So, if you say Norway is a better place to live, and Haiti is kind of a hole, well, anyone who's been to those countries or has lived in them would agree," Carlson said. "But we're jumping up and down, 'Oh, you can't say that.' Why can't you say that?"
Later in his show, Carlson turned to what he said should be "a big news story": "are UFOs real?"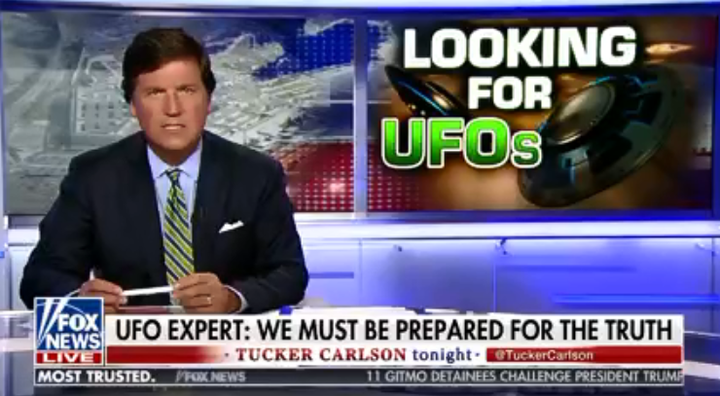 Panelists on Sean Hannity's Fox News show defended Trump as being "authentic." But, as usual, Hannity's main focus was Democrats and the Russia investigation.
Changing the subject is a classic Fox strategy in the face of unflattering Trump news.
In October, when Special Counsel Robert Mueller indicted Trump's former campaign chief Paul Manafort in the investigation into possible election collusion with Russia, "Fox & Friends" made a passing reference to the developing story, then followed up ― with an update on Google's "cheeseburger emoji crisis."
Speaking of "Fox & Friends," which the president regularly watches and live-tweets during scheduled "executive time," co-host Brian Kilmeade began Friday's show acknowledging that Trump's comments were "disparaging" and "ham-handed."
"It steps on a message, when he is legitimately on a roll," Kilmeade said, adding that the president needs to at least "clarify" his comments "before noon" so that he doesn't hamper congressional immigration negotiations.
Later in the show, Kilmeade again said Trump "made a mistake … no question," and should "walk it back."
"He's not gonna," co-host Steve Doocy interrupted.
"Maybe he does. Maybe this is the time he does," Kilmeade responded.
Fox News contributor Steve Cortes suggested Trump's tweet puts the matter to rest.
"I would point out, first of all, anonymous sources and The Washington Post, in the past, have been a recipe for dishonesty," Cortes said. "I take the president at his word if he says he didn't use those terms. He acknowledges he talks tough."
"If he's saying that," Kilmeade interjected, still seeming a bit skeptical. "Just trying to interpret the tweet."
"Sure," responded Cortes. "I think, here's the bigger point: He acknowledges he talks tough. He spoke in a way which any American would, who speaks plainly, who doesn't speak in a lawyerly or political manner about these countries.
"That's not racist. That's being sensible."
"Absolutely," contributor Rachel Campos-Duffy said.
"Fox & Friends" then shifted to another story: "Something really disturbing that Nancy Pelosi said." Turns out the House minority leader called the bipartisan group of lawmakers negotiating immigration "the five white guys."
Later in the show, Doocy informed viewers that Fox News had confirmed Trump's comments, but noted they were "leaked" by someone who probably "was trying to damage the president."
The hosts lamented that "the mainstream media" was not discussing the reason for the White House meeting, and that the deal congressional Democrats were pushing "was so bad for the president."
"I think what the Democrats have done is they've latched onto these sort of colorful remarks from the president, and I think it's their excuse to racialize this, which is a safe space for Democrats," Campos-Duffy said. "They don't want to talk about the actual deal or finding a solution."
Conservative commentator Ben Shapiro, conceding that Trump's slur was "not particularly smart," argued that it was "fair" because "some countries are really crappy."
Then he offered another defense of Trump's comments: They were made privately, so they were acceptable.
"His cursing ― is it something that we love? No," Shapiro said. "But he said it behind closed doors, unlike Joe Biden, who actually said on a live mic that President Obama's Obamacare deal was a 'big f-ing deal.'"
Popular in the Community