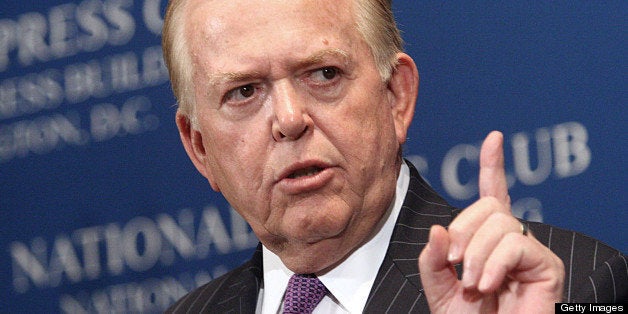 UltraViolet, an online community that advocates for women's equality, created the ad using Fox Business' own footage of Dobbs, Williams and Erickson complaining that the rise of female breadwinners in families could ruin society, hurt children and "undermine our social order."
"Lou Dobbs has a problem," a voiceover says in the ad. "Women are winning the bread. Even his own network isn't safe from this source of lady breadwinners. Tell Fox to retire Lou Dobbs, Erick Erickson, and Juan Williams and spare them the pain of equality."
According to UltraViolet spokesman Doug Gordon, the ad was slated to air during the Fox Business show "After the Bell," but Fox executives decided not to run it. He said UltraViolet was told that for copyright reasons, Fox cannot air an ad that uses its own footage.
A spokesperson for Fox News did not respond to HuffPost's requests for comment.
Nita Chaudhary, co-founder of UltraViolet, said she believes Fox's rejection of the ad and refusal to fire or apologize for the pundits who made the controversial comments is tantamount to an endorsement of their sexist views.
"It appears the men at Fox News have lost their minds," she told HuffPost in a phone interview. "The fact that they won't air this ad shows that the company is standing by Dobbs and Erickson and Williams and everyone else. The biggest statement it sends is, 'We're okay with the backward thinking of the sexist, misogynist men leading our programming.'"
Chaudhary said UltraViolet is considering running the ad on a different network, but it has not made a decision yet. "We just want to put it in front of [Fox's] female viewers that if you're working outside of the home, Fox News' line is that you are personally responsible for ruining America."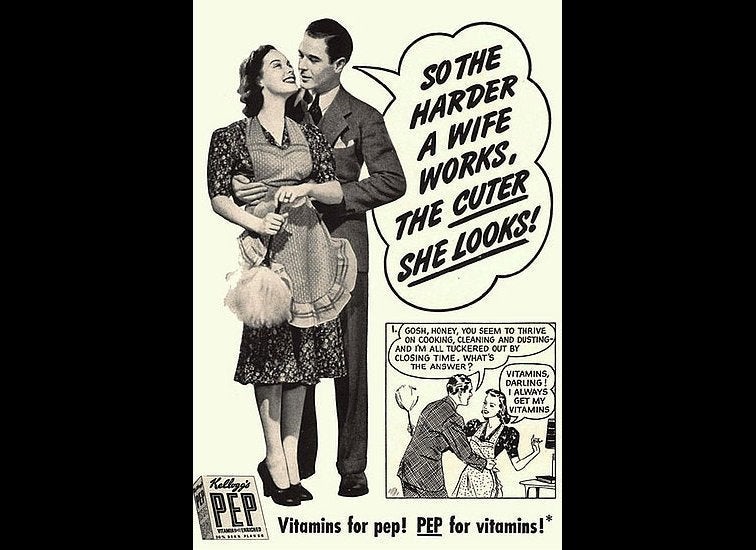 Sexist Vintage Ads
Popular in the Community