Current and former female Fox News employees say they are "stunned," "disgusted" and "hungry for justice" after media mogul Rupert Murdoch on Thursday dismissed allegations of sexual misconduct at the network as "nonsense" outside of a few "isolated incidents" with former Fox News Chairman Roger Ailes.
In a televised interview, Sky News host Ian King focused on the Thursday announcement that the Disney Company is acquiring most of the assets belonging to 21st Century Fox, Fox News Channel's parent, in a deal valued at $52 billion. Disney is not acquiring Fox News Channel or several other broadcast properties as part of the deal.
King asked Murdoch if sexual misconduct allegations had inflicted damage on Fox News Channel.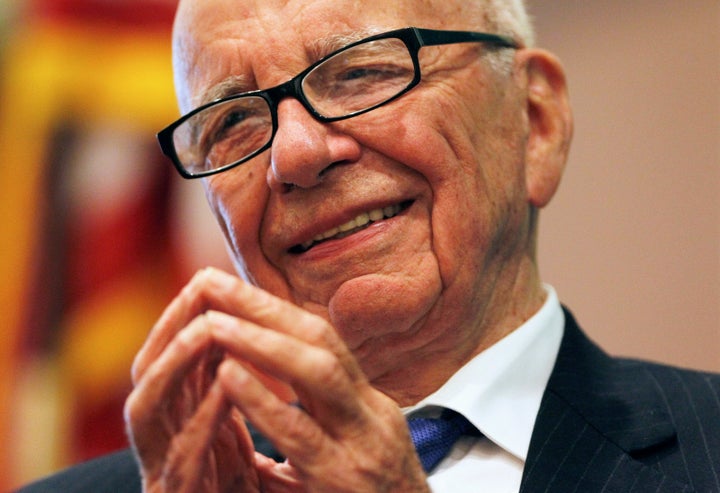 Murdoch said, "All nonsense, there was a problem with our chief executive [Ailes], sort of, over the years, isolated incidents. As soon as we investigated it he was out of the place in hours, well, three or four days. And there's been nothing else since then. That was largely political because we're conservative. Now of course the liberals are going down the drain — NBC is in deep trouble. CBS, their stars. I mean there are really bad cases and people should be moved aside. There are other things which probably amount to a bit of flirting."
"Rupert never characterized the sexual harassment matters at FOX News as 'nonsense,'" a spokesman for 21st Century Fox told HuffPost in a statement Friday night, five hours after this story was initially published. "Rather, he responded negatively to the suggestion that sexual harassment issues were an obstacle to the Company's bid for the rest of Sky."
"Under Rupert's leadership and with his total support, the Company exited Roger Ailes, compensated numerous women who were mistreated; trained virtually all of its employees; exited its biggest star; and hired a new head of HR. By his actions, Rupert has made it abundantly clear that he understands that there were real problems at FOX News," the statement continued. "Rupert values all of the hard-working colleagues at FOX News, and will continue to address these matters to ensure FOX News maintains its commitment to having a work environment based on the values of trust and respect."
For this story, HuffPost spoke with 10 current and former female Fox News staffers, all of whom are or were on-air talent and say they have faced harassment or assault by current and former Fox News executives and on-air talent. They said the comment by Murdoch, who controls the Fox News Channel along with his two sons Lachlan and James through 21st Century Fox, not only diminished the scandal that has plagued the network for over 17 months, it also virtually erased a flood of allegations, terminations, forced resignations and settlements.
"There are other things which probably amount to a bit of flirting."
All the women communicated via text message and asked to remain anonymous, either because they still work at the network or are bound by non-disclosure agreements they signed when they left, or because their current employers don't allow them to speak to the press without authorization.
"I have had to put up with a hostile work environment for years, and now I'm told that it doesn't exist by a man who doesn't have to walk these halls every day? I'm hungry for justice," said one woman who is part of the network's on-air talent.
"Hey Rupert - stop with the lies or we'll go public with the truth. All of it. Including about the talent and executives you still employ who have harassed us and don't give a damn about workplace respect - only money," said a woman who was previously a member of Fox News' on-air talent. "How much will it take before you actually start caring about your female employees? Is your 52 billion enough? Are we really going to clean house now?"
Murdoch's comment directly contradicts the public relations strategy of Fox News and 21st Century Fox, which has been to diligently tell reporters the era of Ailes, who died this year, and host Bill O'Reilly is over. Instead, the press reps say, Fox News has ushered in a new era of corporate responsibility and a workplace free of hostility and retaliation.
The comment is also unusual because Fox News has been the subject of a federal investigation into Ailes' settlements for over a year. The U.S. Attorney, the FBI and the United States Postal Inspection Service are all assisting with the probe, which is looking at whether Ailes' payouts violated federal law because they were not disclosed to shareholders. The Postal Service is involved because the investigation includes potential mail and wire fraud violations.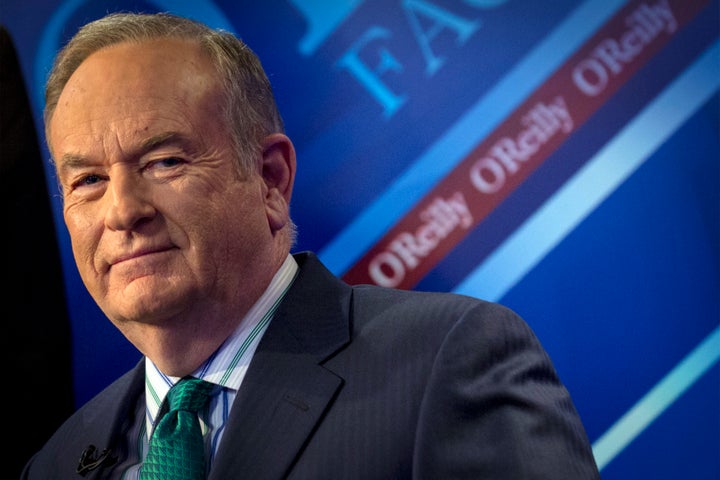 Fox News has been plagued by accusations of sexual misconduct, especially in the last year and a half. In July 2016, former Fox News host Gretchen Carlson stunned the media world when she filed a lawsuit saying Ailes had harassed and retaliated against her over a number of years. 21st Century Fox hired the white-shoe law firm Paul Weiss to conduct an investigation into the allegations, and current and former Fox News staffers and on-air talent told the firm Ailes had subjected them to harassment and retaliation. Ailes was forced to resign three weeks after Carlson filed her lawsuit, and left with a $40 million payout.
Since then, New York magazine, The New York Times and other publications have reported how Ailes used company funds to pay off women who alleged he had harassed and abused them. Laurie Luhn, a former Fox News booker, received a $3.15 million severance in 2011 that Ailes arranged. She told New York magazine Ailes subjected her to psychological torture and harassment for years.
The New York Times also reported in April that O'Reilly had settled multiple sexual harassment suits while at the network, with the company's knowledge. After virtually all of his advertisers pulled out, O'Reilly was ousted with a reported $25 million payout.
In August, HuffPost reported that Fox News host Eric Bolling sent unsolicited lewd photos to colleagues. A month later, Fox News ousted him. And in October, the Times reported O'Reilly had settled a sexual harassment lawsuit brought by Fox News legal analyst Lis Wiehl for $32 million. 21st Century Fox had seen a draft of the lawsuit and knew O'Reilly had settled, but it still renewed the host's contract in February 2017 for four more years, at $25 million a year.
As the scandals have unfolded, I've spoken to women at the network about their own experiences and responses to the allegations. I have never received more pointed feedback than I did after Murdoch's comments.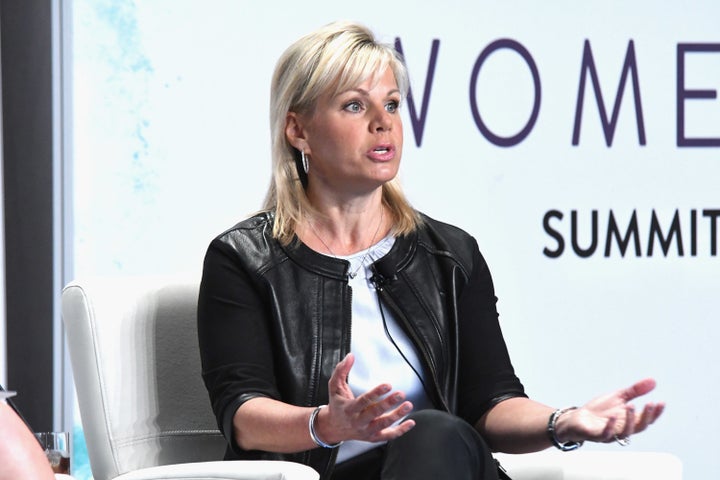 Lauren Sivan, a television reporter who worked at Fox News and now works at a Fox station in Los Angeles owned by 21st Century Fox, said Ailes used to have her sit on his lap so he could monitor her breathing and diaphragm. He did this, she said, under the false premise of helping her speak better on television. Several women at Fox News said Ailes required them to sit on his lap and engage in the same exercise.
"What kind of company pays close to 100 million dollars to keep 'flirting' quiet?" Sivan said in response to Murdoch's quote.
"Did this man [Murdoch] just forget the 100 million dollars his company had to pay in settlements for terrible men behaving badly?" said a current Fox news host. "He now says it was a bit of 'flirting' and an issue related to the fact that Fox News has conservative hosts? Sexual harassment has nothing to do with politics. Many of us are conservative and want the truth to come out. Those of us who still work at Fox News have anxiety issues every time we see another woman coming forward with stories we have all lived through but have never shared."
"The harassment was persistent and ongoing," said a former Fox News reporter. "It was personally and professionally devastating for some of my colleagues and me. When the person who signs your paycheck and is responsible for promotions and demotions harasses women who rely on him, it's more than 'sort of' a problem. Roger's circle of advisors laughed off the problem and enabled his behavior to continue for years. Rupert's dismissal is a crude insult to women. He should know better."
"The culture at Fox News won't change until you publicly accept that it has been a breeding ground for sexual misconduct over the past two decades."
Tamara Holder, a Fox News commentator who settled with the network earlier this year over a sexual assault claim, said, "You cannot rewrite history, Mr. Murdoch. The problem was not only with your chief executive. For example, one of your former executives trapped me in his office, pulled-out his penis and shoved my head on it. That's not 'nonsense.' That's criminal."
"The culture at Fox News won't change until you publicly accept that it has been a breeding ground for sexual misconduct over the past two decades," Holder said.
Rudi Bakhtiar worked at CNN as an anchor and reporter for close to a decade before joining Fox News in 2005. About a year after she joined, she says Brian Wilson, a weekend Fox News anchor who had just been tapped to be the new Washington Fox News bureau chief made unwanted sexual advances towards her while promising her a promotion in exchange. When she complained of his behavior, she was retaliated against and eventually fired. She received a settlement from Fox News which included a non-disclosure agreement. After Gretchen Carlson filed suit against Ailes in 2016, Bakhtiar decided to break her NDA to speak out about the abuses at Fox News. Since being terminated by Fox News, Bakhtiar who held several prominent positions at CNN, has not seen her on-air career recover.
In reaction to Murdoch's statement, Bakhtiar told HuffPost, "Rupert Murdoch knows the sexual harassment allegations extended well beyond Roger Ailes. In my case it was Brian Wilson, the newly assigned Washington D.C. bureau chief, who offered me the job full time if I would show him the inside of my hotel room. A management culture including then VP Bill Shine who covered up for him and other executives, hosts, and reporters. I broke my NDA because I realized that this had to stop. Shame on Mr. Murdoch. Even now he can't do or say the right thing. That's precisely why the culture perpetuated and lasted so long on his watch. He knew. He knew and he didn't care. He still doesn't care that his company unfairly destroyed the careers of many hardworking talented women while covering for sexual harassers time after time."
Carlson also replied to the comments, saying, "Mr. Murdoch: sexual harassment isn't 'flirting,' 'nonsense,' 'largely political' or simply 'isolated incidents.' I'm calling on you to release all women who complained about sexual harassment at Fox News from the secrecy agreements you forced them to sign and let the truth come out. Let the public decide if the behavior to which women were subjected was 'flirting.'" She tweeted the same statement soon after.
Some Fox News women who have never come forward publicly with their complaints say they are considering sharing what they experienced, and were willing to walk out if necessary. Some say Ailes sexually harassed them, while others have complaints about on-air talent and executives at the network.
"I'm contacting a lawyer tomorrow," said one Fox News host. "I'm sick of this shit."
This story has been updated with comment from 21st Century Fox.
Follow Yashar — or send him a tip — on Twitter: @yashar
Related
Popular in the Community