Lindsay Nadrich of KHQ Spokane is the latest reporter to find herself in the viral spotlight, and not for reasons she would prefer. After fumbling her words during a report on strawberries for a local Fox affiliate, Nadrich dropped a double F-bomb. When the segment broadcast, the profanity-laced take was aired and then cut quickly back to the in-studio anchor, whose reaction was as priceless as they come.
Let's hope the gaffe doesn't cause Nadrich to suffer the same fate as AJ Clemente, who's unfortunate first (and last) words on air at KFYR in North Dakota were "f*cking sh*t." Clemente was promptly fired.
Watch the amusing (for now) clip above and then take our poll. Good luck, Lindsay... HuffPost Comedy is pulling for you.
CORRECTION: A previous version of this story misidentified KHQ as WHQ. KHQ is an NBC affiliate in Spokane, but also tapes segments for the local Fox affiliate, where Nadrich's F-bomb aired. We regret the confusion.
WATCH:
Related
Before You Go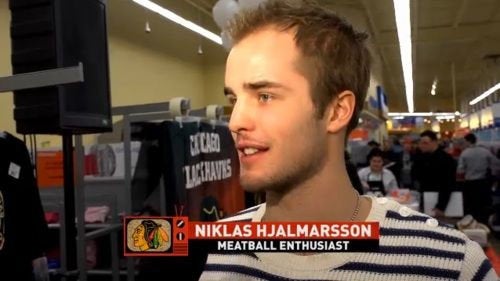 16 Best People Ever On The News
Popular in the Community