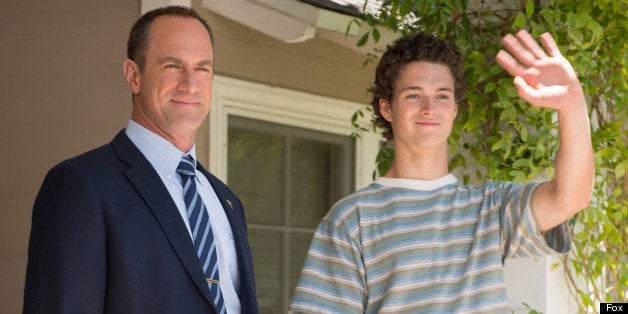 First up, "Bones" is making a big move come late fall. The long-running series will remain on Fox's schedule on Mondays at 8 p.m. ET until being bumped to the post-baseball slot on Fridays in the late fall. The procedural will be replaced with "Almost Human," the drama from "Fringe's" J.H. Wyman and J.J. Abrams. On Fridays, "Raising Hope" and the new Geoff Stults comedy "Enlisted" will follow "Bones," airing at 9 and 9:30 p.m respectively post-baseball season.
"Raising Hope" getting bumped to Fridays on Fox's new schedule means an opening for Seth MacFarlane's live-action entry "Dads," which will be followed by the new Andy Samberg comedy "Brooklyn Nine-Nine." Returning female-centric series "New Girl" and "The Mindy Project" will follow. There's some good news for "New Girl": The comedy, which is now entering its third season, will air in the coveted post-Super Bowl slot along with a to-be-determined freshman comedy.
"Glee" is sticking with its Thursday, 9 p.m. timeslot, but the show will take a midseason break from the Fox schedule when the network adds Greg Kinnear's "House"-esque drama "Rake." "Glee" will return in the spring and will air into the summer to help boost Fox's all year-round original scripted programming efforts.
New drama "Gang Related," comedies "Surviving Jack," "Us & Them" and the animated series "Murder Police" -- along with the newly-greenlit M. Night Shyamalan drama "Wayward Pines," which will star Matt Dillon -- will join the Fox schedule at midseason.
MONDAY
"Bones," 8 p.m. ET until *"Almost Human," 8 p.m. ET (late fall)
*"Sleepy Hollow," 9 p.m. ET
TUESDAY
*"Dads," 8 p.m. ET
*"Brooklyn Nine-Nine," 8:30 p.m. ET
"New Girl," 9 p.m. ET
"The Mindy Project," 9:30 p.m. ET

WEDNESDAY
"The X Factor," 8 p.m. ET
"American Idol," midseason 8 p.m. ET
THURSDAY
"The X Factor" Results, 8 p.m. ET
"Glee," 9 p.m. ET
FRIDAY
*"Junior Masterchef," 8 p.m. ET until "Bones," p.m. ET (late fall)
"Raising Hope," 9 p.m. ET (late fall)
*"Enlisted," 9:30 p.m. ET (late fall)
SATURDAY
Fox Sports Saturday, 7 p.m. ET
Animation Domination High-Def, 11 p.m. ET
SUNDAY
NFL Game, 7 p.m. ET
"The Simpsons," 8 p.m. ET
"Bob's Burgers," 8:30 p.m. ET
"Family Guy," 9 p.m. ET
"American Dad," 9:30 p.m. ET
FOX'S MIDSEASON SCHEDULE 2013-2014
MONDAY
*"Almost Human," 8 p.m. ET
"The Following," 9 p.m. ET
WEDNESDAY
"American Idol," 8 p.m. ET
THURSDAY
"American Idol" (Results), 8 p.m. ET
*"Rake," 9 p.m. ET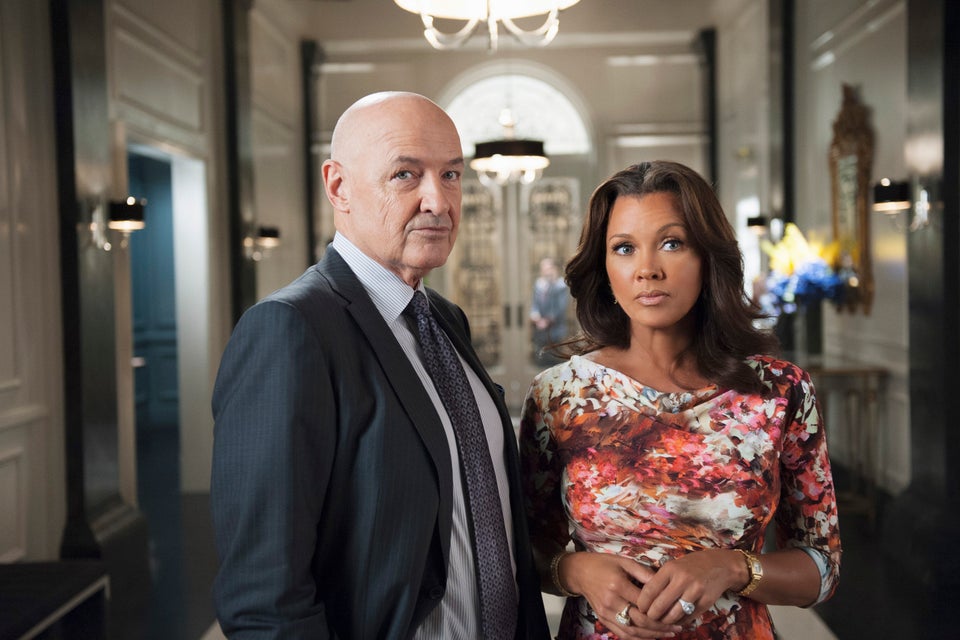 2013 Renewal Index: Canceled, Renewed & On The Bubble Shows