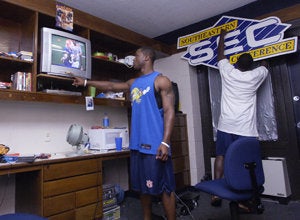 "Fringe" and season opener of "Terminator: The Sarah Connor Chronicles" online at the same time as they bow on TV.
But there's a catch: Only computer users on college campuses will be able to log in to watch the simul-stream.
Move helps Fox expose the trend-setting college audience -- who are more likely to have computers than TVs in their dorm rooms -- to the shows.
Computers logging into Fox.com from a college-based .edu domain will be given full streaming access to "Terminator" on Sept. 8, the same night it returns on Fox, and the series premiere of "Fringe" Sept. 9, when it launches on the net.