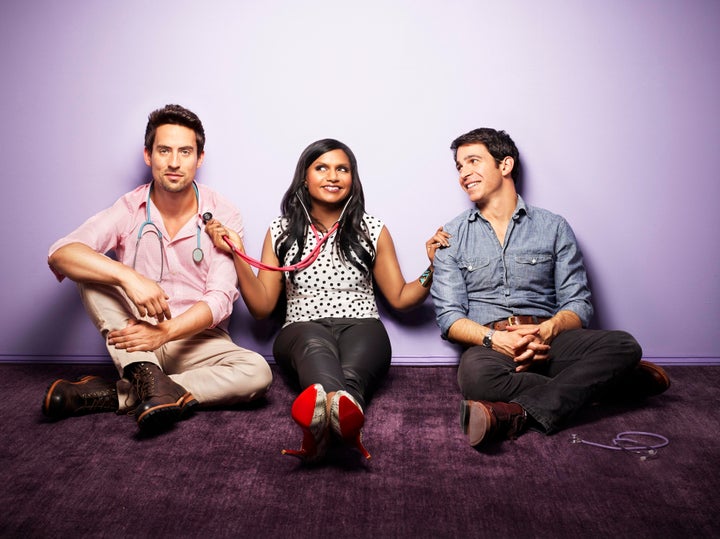 Fox is shaking things up for its upcoming 2012-2013 TV season with five new shows -- three comedies and two dramas -- and moving around some old favorites.
This fall, "Glee" moves from Tuesdays to Thursdays and is airing a bit later. The Ryan Murphy dramedy will follow "The X Factor" and "American Idol" results shows at 9 p.m. ET. Also making a jump is "Touch," starring Kiefer Sutherland, which will have its second season precede "Fringe's" fifth and final season on Fridays at 8 p.m. ET.
As for the new content, Mindy Kaling's new comedy about a young OB/GYN, which is currently being referred to as "The Mindy Project" (after "Mindy" and "It's Messy" were thrown around), and "Ben and Kate," about a pair of odd-couple siblings, join Fox's all-new Tuesday night comedy block, sandwiched between "Raising Hope" and "New Girl."
On the drama end of the spectrum, "The Mob Doctor," centering on a brilliant, life-saving surgeon caught between her budding medical career and her family's debt to the Mafia, joins the schedule on Mondays after "Bones." Also heading to Fox on Mondays, in the midseason, is Kevin Williamson's "The Following," starring Kevin Bacon and James Purefoy. The show follows an ex-FBI agent (Bacon) called out of retirement to track down the mastermind behind a nationwide string of murders (Purefoy).
Finally, there's "The Goodwin Games," which welcomes Scott Foley and Becki Newton back to the small screen. The hour-long comedy, which is expected to join the Tuesday comedy block midseason, centers on three estranged siblings who return home after their father (Beau Bridges) dies and they need to fulfill his wishes in order to inherit more than $20 million they didn't know he had.
Here's what the full schedule looks like, with asterisks (*) indicating new series.
MONDAY
"Bones," 8:00 p.m. ET
* "The Mob Doctor," 9:00 p.m. ET
* "The Following," (midseason) TBD

TUESDAY
"Raising Hope," 8:00 p.m. ET
* "Ben and Kate," 8:30 p.m. ET
* "The Mindy Project," 9:30 p.m. ET
* "The Goodwin Games," (midseason) TBD
WEDNESDAY
"The X Factor," 8:00 p.m. ET
"American Idol," 8:00 p.m. ET (midseason)

THURSDAY
"The X Factor," Results 8:00 p.m. ET
"American Idol," Results 8:00 p.m. ET (midseason)
"Glee," 9 p.m. ET

FRIDAY
"Touch," 8:00 p.m. ET
"Hell's Kitchen," (midseason) TBD

SATURDAY
"Fox Sports Saturday," 7:00 p.m. ET
"Animation Domination High-Def," (Late 2013) TDB
SUNDAY
"NFL Game," 7:00 p.m. ET
"Animation Domination," 7:00 p.m. ET
"The Cleveland Show", 7:30 p.m. ET
"The Simpsons," 8:00 p.m. ET
"Bob's Burgers," 8:30 p.m. ET
"Family Guy," 9:00 p.m. ET
"American Dad," 9:30 p.m. ET

For more on Fox's new series, check out photos and descriptions below: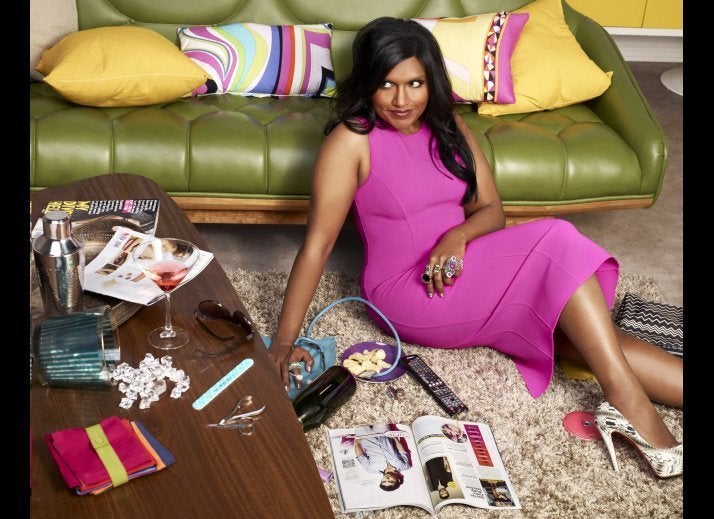 New Fox Primetime Series
"BEN AND KATE"
On "Ben and Kate," an exuberant, irresponsible dreamer who always says "yes" moves in with his overly responsible little sister to help raise her five-year-old daughter in this new single-camera young ensemble comedy. Odd-couple siblings, troublemaker Ben (Nat Faxon) and Kate (Dakota Johnson) -- who always followed the rules until an unplanned pregnancy forced her to drop out of college -- push each other out of their comfort zones and into real life. Now, Kate works as a bar manager to make money and maximize time with her now five-year-old daughter Maddie (Maggie Jones). When Ben comes to crash on Kate's couch for a few days, he realizes that, for the first time in their lives, Kate needs his help. Also around are Ben's partner-in-crime, Tommy (Echo Kellum), who has a serious crush on Kate, and Kate's hot mess of a British best friend, BJ (Lucy Punch), who's a cocktail waitress at the bar Kate manages. "Ben and Kate" comes from writer/executive producer Dana Fox and executive producer/director Jake Kasdan (both of "New Girl").

"THE MINDY PROJECT"
"The Mindy Project" is a new single-camera comedy Mindy Kaling ("The Office") that follows a woman who, despite having a successful career as an OB/GYN, needs to get her personal life in order. Yes, Mindy Lahiri (Kaling) is a doctor, but she's also the type to make inappropriate toasts at her ex-boyfriend's wedding, nearly drown in a stranger's pool and get arrested for disorderly conduct. Mindy is funny, impatient and politically incorrect and can quote every romantic comedy starring Meg Ryan. She wants to get her life in order -- i.e. eat less, read more -- so that she can become the perfect woman and date the perfect guy. Mindy shares a practice with a few other doctors: the funny, cocky and sexy Jeremy Reed (Ed Weeks), who she sometimes sleeps with; and the hotheaded bro Danny Castellano (Chris Messina), who tends to steal Mindy's patients and criticize her incessantly. Rounding out the office staff are the receptionists: Mindy's no. 1 fan Betsy Putch (Zoe Jarman) and self-assured Jersey Girl Shauna Dicanio (Dana DeLorenzo), who has a crush on Danny. There's also Mindy's blunt college best friend, Gwen Grandy (Anna Camp), who is also the governor's daughter and a married Pilates mom to a six-year-old daughter. Watch Mindy's quest to find someone who passes her red flag test: no drug habits, no skinny jeans, no secret families, etc.

"THE MOB DOCTOR"
"The Mob Doctor" follows a brilliant young female cardiothoracic surgeon, Dr. Grace Devlin (Jordana Spiro), who struggles with her promising career and her lifelong debt as a doctor to Chicago's Southside mob. To pay off her brother's life-threatening gambling debt, she makes a deal with the mafia and agrees to work "off book" for them, from removing bullets from dead bodies to hiding incriminating evidence and covertly helping an aging mobster with his erectile dysfunction. Grace must keep her dual life a secret from her protective best friend and nurse, Roberta "Ro" Angeli (Floriana Lima), her handsome, blue-blooded boyfriend, Dr. Brett Robinson (Zach Gilford), her boss Dr. Stafford White (Zeljko Ivanek), her rival, Dr. Olivia Watson (Jaime Lee Kirchner), her brother, Nate (Jesse Lee Soffer), and her overly dramatic mother, Daniella (Wendy Makkena). The only person who knows what Grace is up to is the man to whom she owes her debt: the charming and diabolical Southside mob boss Constantine Alexander (William Forsythe), who is recently released from prison. He wants to reclaim his mob power with the help of his right-hand associate -- and Grace's ex-boyfriend -- Franco (James Carpinello).
"THE FOLLOWING"
What if U.S. serial killers were able to work together and form alliances across the country, thanks to one psychotic serial killer who brought them all together? That's the premise of "The Following," the terrifying new thriller from Kevin Williamson. Notorious serial killer Joe Carroll (James Purefoy) escapes from death row and strikes up a new killing spree, leading the FBI to call on retired agent Ryan Hardy (Kevin Bacon) to help with the case since he was responsible for Carroll's capture nine years ago. Hardy works closely with an FBI team, which includes Jennifer Mason (Jeananne Goossen) and Mike Weston (Shawn Ashmore). Their investigation leads Hardy to Claire Matthews (Natalie Zea), Carroll's ex-wife and mother of the criminal's 10-year-old son (Kyle Catlett). Can she help Hardy get a second chance to capture Carroll, as he's faced with not one but a cult of serial killers?
"THE GOODWIN GAMES"
From the executive producers of "How I Met Your Mother," "The Goodwin Games" is a single-camera comedy about three grown siblings who unexpectedly find themselves poised to inherit $20 million after their father's death ... if they adhere to his wishes. Henry (Scott Foley), the eldest child and a surgeon, thinks he deserves the money since he sees himself as a role model for his less successful siblings. But when he returns home in the wake of his father's death, Henry's beliefs and past choices are challenged, especially as he reconnects with his first love (Felisha Terrell). Middle sibling Chloe (Becki Newton) was a child prodigy in math, but she gave up academics in favor of being the popular girl. The youngest, Jimmy (Jake Lacy), is the family screw-up and he could use the inheritance the most: He's a small-time ex-con and guitarist who's deep in debt to a loan shark, but he has more heart than anyone. When he returns home, he'll see his eight-year-old daughter. Their late father Benjamin (Beau Bridges) is pulling the strings from beyond the grave due to guilt over not being a better parent. His challenges -- enforced by his estate attorney (Melissa Tang) -- will hopefully help his three children learn the lessons he failed to instill in them while he was alive. If they succeed, they could win more than $20 million, which they never knew their math professor dad had.
Popular in the Community