This is (hopefully) as close as we'll ever get to William Golding's "Lord of the Flies" becoming a reality.
The newest reality show to hit Fox will be "Utopia," a social experiment series developed by John de Mol, the creator of "Big Brother." The show will send 15 ordinary people to an isolated, undeveloped location in the U.S., where they will be tasked with creating a civilization from the ground up. The show is slated to follow the contestants for an entire year as they form their society, but the length of the series will depend on how things pan out.
De Mol says that "Utopia" will be very different from "Big Brother," chiefly because contestants will have so much freedom, but be limited by everyday needs like food and shelter. He says, "'Utopia' is a positive and constructive program that gives people the opportunity, if you can start all over again, start from scratch and create laws and make decisions, will you be able to build a society that is better than the one we have; will it be chaos or happiness."
The show will also have an element of competition. Each cast member will need to find his or her niche in the developing society; contestants who are not seen as filling indispensable roles in the community will be exiled, sent back to their regular lives and replaced by newcomers.
"Utopia" will be new to the U.S. audience, but it has already been successfully developed under the same name in de Mol's home nation of the Netherlands. It debuted on Holland's SBS6 network as the highest-rated unscripted premiere in six years.
This photo shows the compound of SBS6's "Utopia," which is filmed in Laren.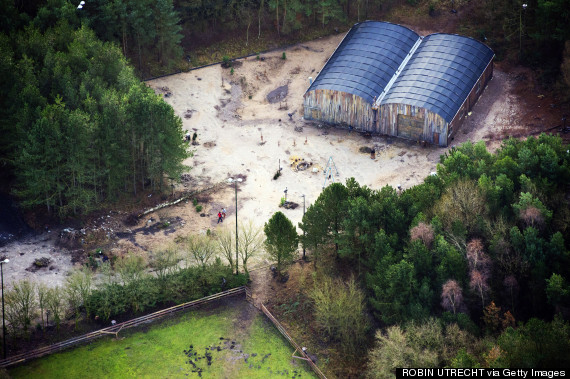 Fox will follow the Dutch show's lead by keeping the cameras on the society at all times. Per a press release, "With cameras following the pioneers 24/7, viewers can watch their society unfold, both weekly on FOX and also online." This photo shows a camera perched in the trees within the compound in Laren.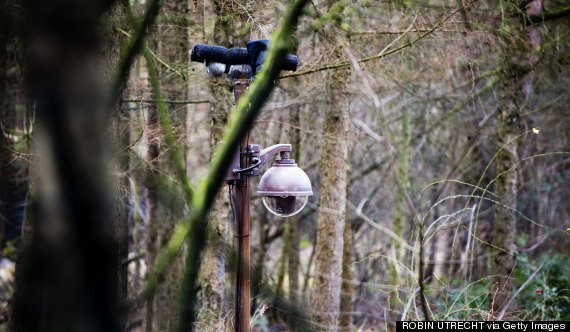 Fox expects to begin shooting "Utopia" in the summer of 2014, but that will depend on how quickly the network and de Mol can finalize a location and select cast members.
Calling all HuffPost superfans!
Sign up for membership to become a founding member and help shape HuffPost's next chapter
BEFORE YOU GO