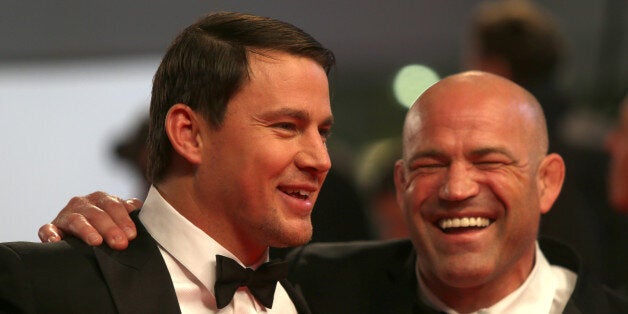 "My story and my life are real. I am a real human being. While I may have tweeted out of anger, I in no way regret standing up for myself, nor do I regret calling out the only other man who has had decision making power concerning my image and legacy these past years," Schultz wrote on his public Facebook page. "I apologize for the harshness of my language, but I am firm in where I stand. I will gladly go to any lengths to protect and safeguard the integrity and truth of my story, my life, my character and my legacy. If that's not worth fighting over while I'm still alive, I don't know what is."
Over the course of multiple tweets on Dec. 31, Schultz, a Gold medal-winning wrestler played by Channing Tatum in "Foxcatcher," slammed Miller ("I HATE BENNETT MILLER") and the film itself ("I hate it"). HuffPost Entertainment took screenshots of the tweets before they were deleted.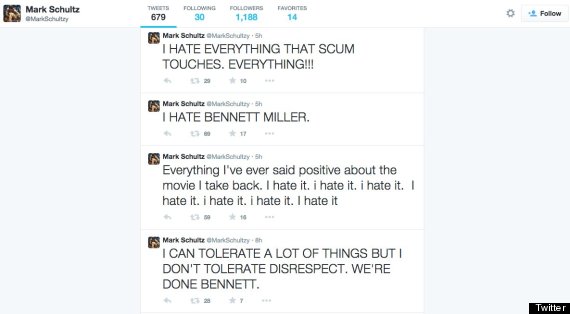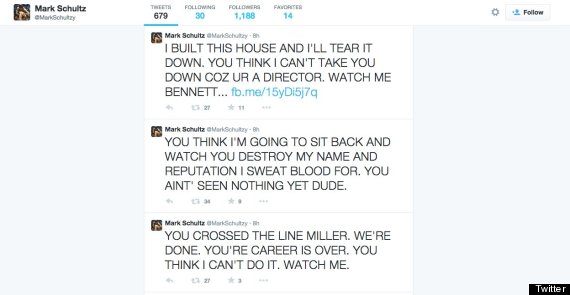 The tweets weren't the first time social media accounts tied to Schultz slammed "Foxcatcher." One day earlier, on another Facebook account credited to Schultz, a post recounting the wrestler's purported issues with the film went live.
"The personalities and relationships between the characters in the film are primarily fiction and, although Channing is outstanding, the personality is not accurate," read the post. "However, I think Channing played me the only way it was possible to play me due to the confines of the director's vision."
That piece apparently also took issue with a specific scene in "Foxcatcher" where Miller alluded to a possible sexual relationship between Schultz and John du Pont (played by Steve Carell). According to BuzzFeed, Schultz wrote that it was a "sickening and insulting lie" and added that he told Miller to cut the sequence. "Then after reading 3 or 4 reviews interpreting it sexually, and jeopardizing my legacy, they need to have a press conference to clear the air, or I will," Schultz wrote, per CBS News. Those sentences have since been cut from that Facebook post.
Schultz has often publicly supported "Foxcatcher" since its debut at the Cannes Film Festival in May of 2014, so much so that Variety reported people close to the film were "caught off guard" by his comments. Neither Schultz nor representatives for Miller were immediately available for comment when contacted by HuffPost Entertainment.
Schultz's own book, "Foxcatcher: The True Story of My Brother's Murder, John du Pont's Madness, and the Quest for Olympic Gold," was released on Nov. 18.
Before You Go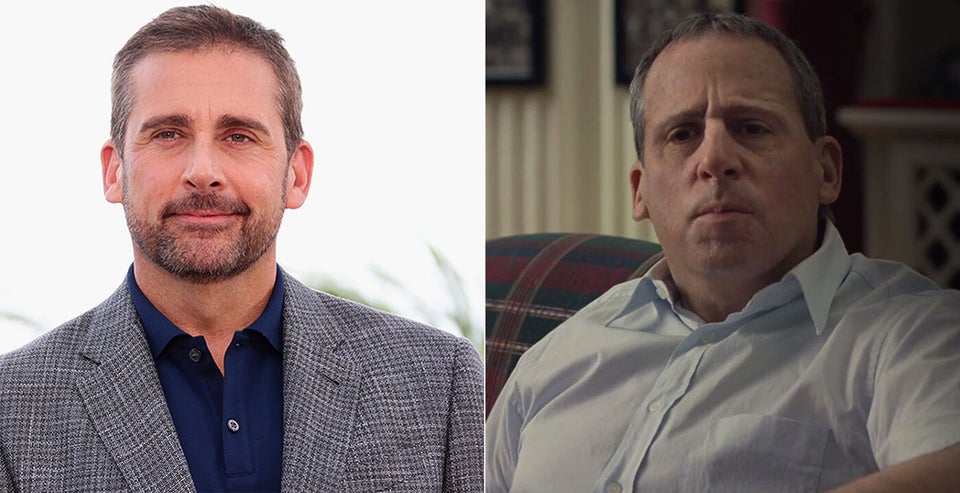 Movie Transformations
Popular in the Community