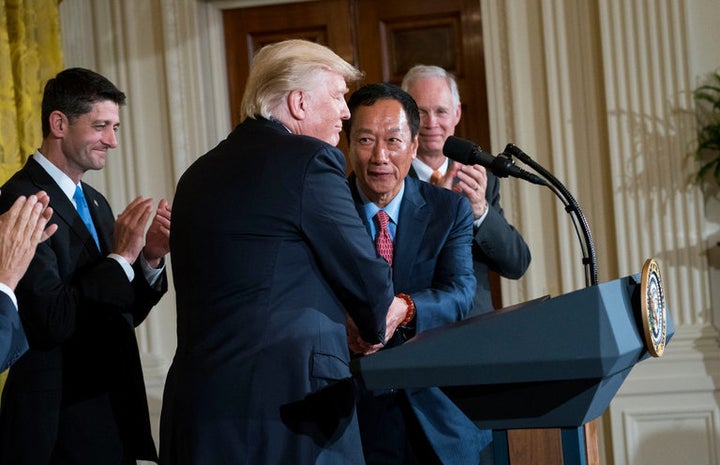 Campaigning for president, Donald Trump championed his reputation as "the Dealmaker." He was going to get a better deals for Americans, especially displaced American workers trapped in declining industries and isolated rust-belt communities. Critics charged that Trump "deals" usually only benefited him and his cronies and left communities like Atlantic City, where Trump's casino empire collapsed, decimated. But Trump's message resonated with white working-class voters and we all know the outcome of the election.
In six months we have learned just how duplicitous and inept Trump, "the Dealmaker," really is. Trump the candidate pledged to protect the rights of the LGBTQ community if they supported him in the election. Almost immediately after becoming president, Trump withdrew federal protection that prohibited states from discriminating against transgender people and recently he tweeted he was barring transgender people from the military. Not a very good deal for LGBTQ community, but it shored up wavering support for Trump from the religious right.
We all remember how Trump the candidate promised voters to replace Obamacare with "great plans" that would cover everyone, be "a lot less expensive," "something terrific." The proposed Republican plans, which he promoted despite a hostile public reaction and limited support even in the Republican-controlled Congress, would have stripped millions of Americans of health coverage, especially in states like West Virginia that voted for Trump. Not a very good deal for working-class communities, but it shored up wavering support for Trump from anti-government right-wingers.
American's are still waiting to see Trump's tax plan, Trump's infrastructure plan, Trump's environmental plan, Trump's foreign policy plan, and Trump's immigration plan. Some deals "Trump the Dealmaker" actually did complete, but when you peel away the layers of misdirection, they are horrendous.
Trump's new jobs deal with Foxconn, a Taiwanese manufacturer that supplies electronic components for Apple, looks mighty suspicious. Following high-level negotiations with the Trump administration, including direct talks with President Tweet, Foxconn and Trump announced plans for the company's first major American factory. It will produce flat-screen televisions in Wisconsin. Foxconn is supposed to invest $10 billion in the project and create 3,000 new jobs. Trump personally took full credit for the deal at a White House photo op with the chairman of Foxconn.
Can Foxconn and Trump be trusted? In 2011, Foxconn announced plans to invest $12 billion in Brazil, creating 100,000 jobs. Brazil is still waiting. Closer to home, in 2013, Foxconn promised it would invest $30 million and hire 500 workers for a new high-tech factory in Pennsylvania. The factory was never built and the jobs never came. If the Wisconsin jobs ever materialize, basically Trump is stealing them from Pennsylvania workers, who also went heavily for Trump in the election.
Coincidently, the factory will be built, if it is ever built, in House Speaker Paul Ryan's Congressional district, ensuring Ryan's tenure and support for Trump. Wisconsin is also a swing state where right-wing anti-union Republican Governor Scott Walker has faced recall challenges. Walker was one of the original candidates for president in the Republican primaries. He later withdrew and endorsed Trump, and help deliver the state to the Republican candidate in the general election.
Trump's Wisconsin deal with Foxconn comes with an outrageously heavy price tag that will be paid for by Wisconsin taxpayers. If the deal goes through, a big if, Foxconn will receive $3 billion in state tax credits that will have to be covered by increased taxes on everybody else. Economists estimate that in this deal Foxconn receives subsidies equal to between $15,000 to $19,000 per job every year. The tax subsidy on similar corporate deals in the past was less than $2,500 per job. Trump certainly negotiated a great deal, for Foxconn.
The Trump-Foxconn deal should also come with a warning label. Foxconn is known for using robots to replace human workers wherever it can and it is also notorious for the treatment of its workforce. In 2015 it announced that it would automate 30 percent of its factories by 2020. At its huge iPhone factory in Longhua, China, there has been a wave of worker suicides.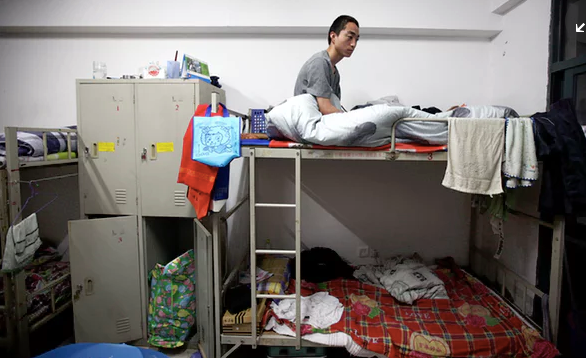 I keep saying "if" the deal is ever consummated because the market for flat-screen televisions has been saturated for years and been plagued by declining sales. According to one report, "between 2004 and 2010 the industry suffered cumulative economic losses of $13 billion." Meanwhile, the Wall Street Journal reports that Chinese factories continue to produce unneeded televisions and other commodities as the Chinese government grapples with potential political unrest if factories shut down.
Jennifer Shilling, a Wisconsin State Senator and a Democrat, criticized the "deal." For Shilling, "The bottom line is this company has a concerning track record of big announcements with little follow through. Given the lack of details, I'm skeptical about this announcement and we will have to see if there is a legislative appetite for a $1bn-to-$3bn corporate welfare package."
Heavyweight boxing champion Evander Holyfield and basketball powerhouse Shaquille O'Neal shared the nickname "The Real Deal." We now have a new nickname for President Tweet, "The Bad Deal." Bad deal for workers. Bad deal for Wisconsin. Bad deal for America. What a "Covfefe!"
Popular in the Community