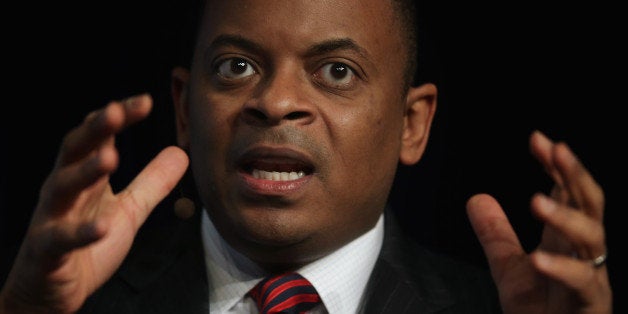 WASHINGTON -- Transportation Secretary Anthony Foxx said Monday that Congress needs the equivalent of basketball player LeBron James to help them pass a long-term extension of a federal fund that pays for the nation's transportation system.

The Highway Trust Fund is set to run out at the end of this month, and Congress has yet to set a vote in either chamber on legislation that would extend the expiration and allow the Department of Transportation to distribute what little funds it has left to states.
"We have a clock that is running out. We've got 20 days left, and gosh, I wish we had the equivalent of LeBron James when it comes to taking a courageous stance that need to be taken to move this country's infrastructure forward," Foxx said at an event hosted by Bloomberg Government. "But alas, he plays basketball; he's not in Congress."

Lawmakers remain undecided on a mechanism to inject money in the highway fund. As the clock winds down, however, a short-term patch through the summer or the end of the year is more likely -- giving Congress time to figure out how to pass a six-year extension.

Foxx warned that continued delays will only hurt the nation's crumbling transportation infrastructure even more.

Over the next 30 years, Foxx said, an additional 7 million people will be "competing" for road and transit space.
"Problems are going to get harder," he said. "Congestion is going to get worse if we don't do something dramatic and do it quickly. We already know that instead of investing more we have six states that have announced they are pulling back almost $2 billion in projects."
Those states include Tennessee, Georgia, Delaware and Arkansas.
Foxx stressed that there is a "deeper level" of impacts on states because of the uncertainty surrounding the highway fund.
"You can't quantify it," Foxx said of big multiyear projects cities and states may want start planning but can't.
"Those big transformative projects, they are not being done, they're not being planned. So we are not even in a position today to turn on the light switch and go big as a country because we've been through 32 short-term extensions over the last six years," Foxx said. "There is so much uncertainty at the federal level that it is crippling our system."
Vice President Joe Biden said Monday he finds it "mind-boggling" that Congress is currently debating whether or not to invest more in transportation infrastructure, calling it a national security issue.
One problem, former Pennsylvania Gov. Ed Rendell (D) said on Monday, is that "nobody has courage anymore" to raise the gas tax, which is one possible way to endow the Highway Trust Fund. The 18.4 cent-per-gallon tax hasn't gone up in over 20 years.
Rendell blamed Grover Norquist, whose organization, Americans for Tax Reform, opposes increasing the tax. "Grover Norquist has paralyzed this town," Rendell said.
A majority of Republicans in Congress oppose the tax because of the burden they say it would place on taxpayers. But others, like Sens. Jim Inhofe (R-Okla.) and Orrin Hatch (R-Uah), who have been key in talks surrounding the highway fund, argue this tax -- which they suggest should be called a "user fee" -- should be increased to pay for the fund.
Still, a number of Republicans are floating comprehensive tax reform as a way to find money for the fund.
With the deadline looming, Senate Majority Leader Mitch McConnell (R-Ky.) said last week the upper chamber will move legislation to extend the highway fun before Memorial Day recess.
Foxx kicked off his Infrastructure Week tour, to push action on the nation's transportation funding shortage, on Monday.
His first stop is Tennessee, which the DOT says is currently facing a $6 billion backlog for highway projects. After, Foxx plans to stop in California and Iowa.
Have a tip or story idea to share with us? Email us at scoops@huffingtonpost.com. We'll keep your identity private unless you tell us otherwise.
Before You Go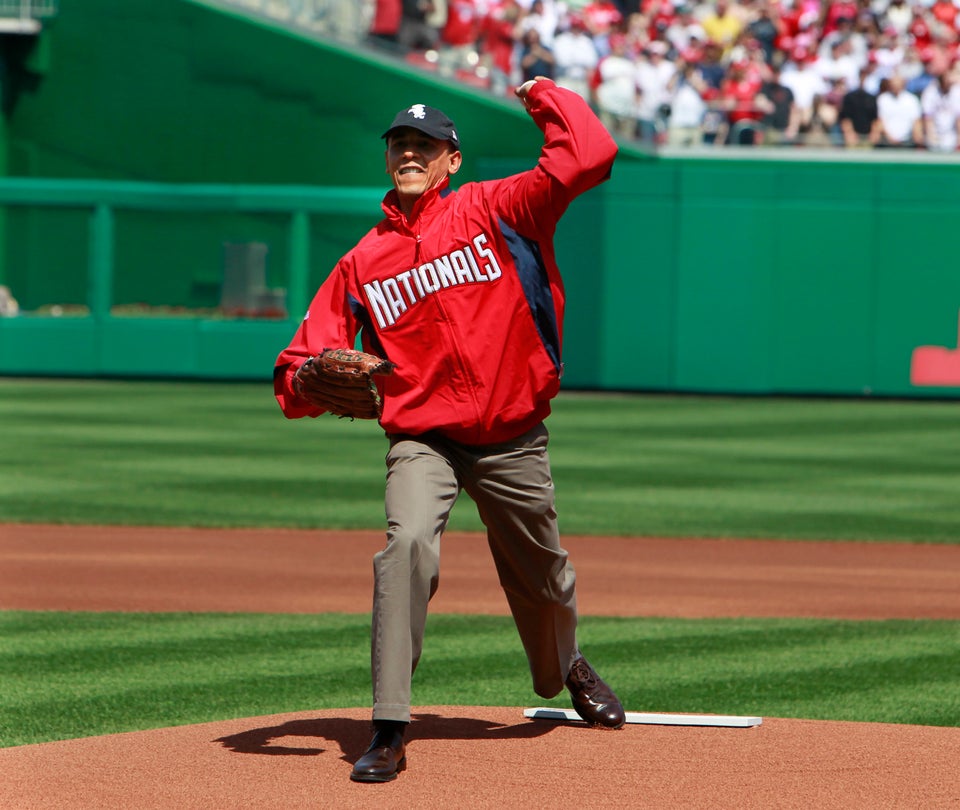 Obama Playing Sports
Popular in the Community