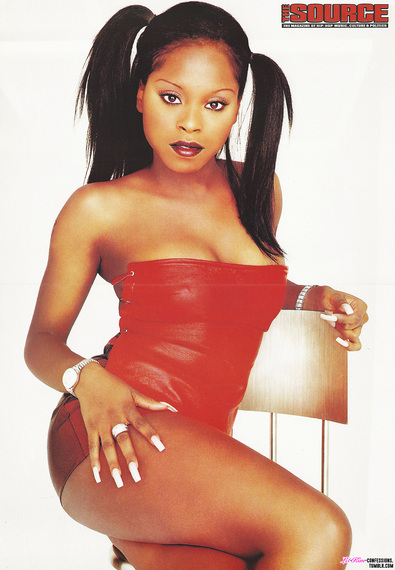 Photo Courtesy of http://thesource.com
Foxy Brown; the chocolate rap bitch from the 90's. First off, where is she? Can someone tap her on the shoulder for a feature or an entire EP? It's almost sad to say, but when kids born after 1995 mention female rap, they usually only mention Lil Kim and Nicki Minaj. Remember I said kids after 1995. With the help of the 2016 Vh1 Hip-Honors awards which honored Queen Latifah, Salt N' Pepa, Missy Elliott, and Lil Kim today's youth probably spent their time online reaching those ladies, but what about Foxy Brown? Why is she so left out, and seemingly forgotten? I love all female rappers; I pay more attention to them than I do male rappers. Why? Maybe I'm more enticed by the sex appeal, and vulgar lyrics. Foxy brown stepped on the scene out of no where in 1995 when she first appeared in LL Cool J's "I Shot Ya" remix. Her flow was so raw, take the song B.K Anthem or her verse on "Ain't No" with Jay-Z, have you heard them? If not, you're missing out. More than just a sex symbol this dark lipstick wearing lyrical MC represented more than just another sexy, yet vulgar rap chick. She, according to the comments left under her videos on YouTube, empowered brown, and dark skin women who indulged in rap music during her hey day. With eyebrows so thin, you had to squint, and sit close to the screen to see them. She represented a different female rapper; one that you haven't seen since she pretty much vanished. What's different you ask? Her complexion of course, that topic could go on and on, but it's pretty evident if you look around. I'm sure she gave darker skin women a beacon of hope for Fame, in the rap industry.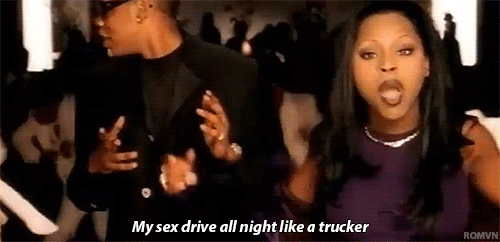 When she said "My sex drive all night like a trucker," I was repeating each lyric the way I still do today. Take into account that I was six years old when this song was recorded, and still six years old when it was released on March 4, 1997. Imagine a six-year-old boy repeating such lyrics or was it harmless, because I truly thought she was talking about a truck instead of having sex? I personally feel more attached to Foxy Brown, than just about any other female rapper, because I feel robbed. There just isn't enough music from her. Not enough music to create a best hits cd from this bombshell. Besides being a beast in the studio Foxy Brown was truly a man's dream. An all-natural beauty that knew when and how to get nasty. Watching old videos of her from back in the day, shows how comfortable women were with their bodies in the 90s. Yes back then Foxy Brown was every bit of a size 2 or 4, and then maybe she moved up to a size 6, but there you found her still half-naked. Realizing that I just said she was a man's dream like she wasn't the youngest female rapper to come out, and still is to date. At 15 years old, which is forever shocking to me, because she looked all of 25 and that is a compliment to say the least. What was actually in the water in the 90s, and how did such occurrences happen? I imagine today, especially with the internet, that this overly sensitive society would protest, and boycott against a girl rapping such lyrics, showcasing her body as such, and just being around so many older men.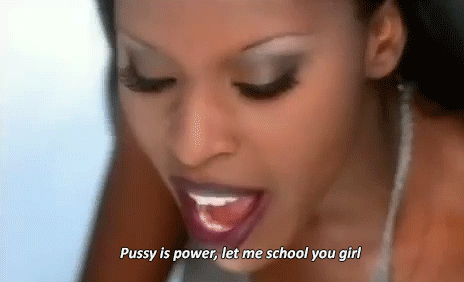 Remember when Foxy Brown, and Lil Kim were friends? Me? Not really, I don't think I was paying enough attention to those specific details as I was to her uttering the words "ill Na Na", or "Too live, nasty as I wanna be" which is actually a quote I would love to put in my Instagram bio for the hell of it, but people are watching so I must be good. Over the years, I've seen this beauty involved in rap beefs, and serious rapper on rapper altercations. Where were you when you heard that Foxy Brown had went completely deaf? I remember instantly looking her up online to see what actually happened? I had been wishing for a Foxy Brown return for so long. Here I am in 2016 still wishing for a return? Will I get one? I doubt it. I spoke with my mother today, and she asked me what I was up to? I said, writing and she said "what you writing about", I responded FOXY BROWN, and she said "Foxy Brown!!! You still love Foxy Brown" see this isn't just an article. This hits home, every time I hear "Get Me Home" I instantly blast the volume. A song so classic and reminiscent of the 90s, the nostalgia just grabs ahold of me. I often wish I were more like 15 or 16 in 1997 so I could be at a house party or in someone's car actually taking in the 90s vibe instead of just living it in. Then I realize, hey you'd be in your late thirties, and then I weigh my options. Can I revert back to the song "I'll Be"? Till this date it remains Brown's only solo top forty single and her only single to earn a certification. How sway? How is that actually possible? Did Foxy Brown's attitude ruin her? Why is it that with Foxy Brown being Nicki Minaj's "greatest influence", words that came directly out of Nicki's mouth when she bought Foxy on stage a few years back, that they haven't recorded together yet? Why hasn't Foxy Brown been tapped by anyone else to create a track? Has her attitude or actions black listed her from Rap? I'm sure that's a conversation for another day, and a conversation that prominent rappers from the 90's and from now would have to have themselves, and let us know. It takes a lot to hold your own on a song with such highly regarded rappers, and she did. Every verse this woman spit came out as smooth as silk. Where's Foxy today? Hard to tell, I live in New York City, so she could literally be up the block, and I wouldn't know. From time to time, you can catch her performing in clubs, but she's bigger than that. A forgotten legend I must say. Listen to Big Bad Mama (feat. Dru Hill), and close your eyes, and let her lyrics take you for a ride. Can I mention, I adored the way she pronounced PRADA; Pah-rah-da. Assuming this was done on purpose to exaggerate her West Indian accent, whatever it was; it did something to me. Foxy my dear, please come back!
Calling all HuffPost superfans!
Sign up for membership to become a founding member and help shape HuffPost's next chapter