But what was the justification for the raid? ATF spokesman Richard Coes told the Banner-Herald: "The claim is that [Myers] was using explosives and getting paid for it via YouTube."
Under YouTube's partner program, amateur video producers can earn money from the site if their videos are watched enough times. Myers's YouTube channel, which has garnered over half a billion views, is part of the site's partner program.
The ATF did not return a request for comment from The Huffington Post.
"If it ever came to doing something outside of our legal boundaries, we would then work with someone who was legally authorized to do it in an approved location," said Wandel, who is a producer of FPSRussia. "We can only hope this helps [the ATF] understand how we make our money, so it doesn't hurt another YouTuber."
It is unclear whether any items were seized during Tuesday's raid.
Correction: A previous version of this article misspelled Kitty Wandel's name.
Before You Go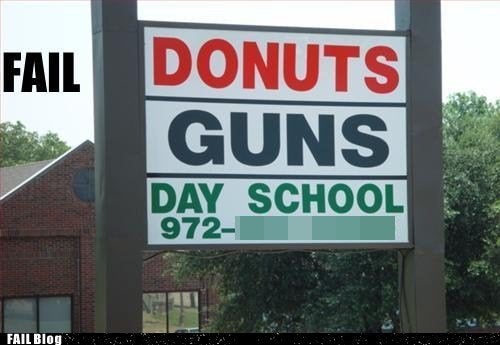 Places That Also Sell Guns
Popular in the Community