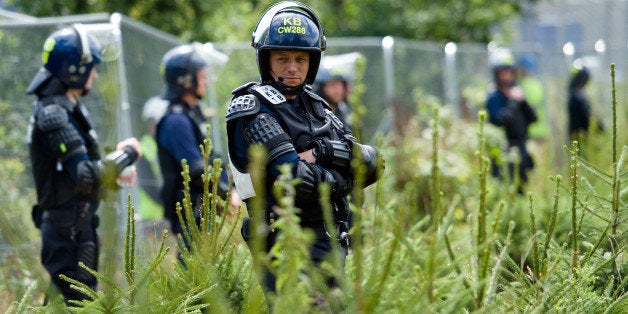 LONDON, Sept 3 (Reuters) - Oil exploration at a site in rural England that sparked anti-fracking protests two weeks ago will be put on hold later this month and reconsidered next year with the freeze hailed a "cautious victory" by campaigners.
Shale gas driller Cuadrilla Resources on Tuesday withdrew an application to extend drilling and horizontal well testing at a site near Balcombe village in West Sussex beyond Sept. 28 when its current permit expires and said it would submit new plans.
The new application for a six-month extension will cover the same well testing as in a 2010 proposal and will not seek permission for extra drilling or any drilling known as fracking, a move Cuadrilla may hope will allay local community fears.
The application will not come before the council's planning committee until next year after further local consultation.
"Our decision to make a new application ... is to resolve any potential legal ambiguity around how the planning boundary should be drawn for a subsurface horizontal well," the company said in a statement.
"As this is a new planning application, the County Council will consult with interested third parties and we will have the opportunity for further engagement with Balcombe residents about our well testing plans."
Balcombe was the site two weeks ago of angry protests following an almost month-long standoff over the nascent shale gas extraction industry in Britain.
Police detained 36 people and dispersed hundreds who tried to block access to the Cuadrilla site in two days of direct action against fracking which retrieves gas and oil trapped in rock formations with high-pressure water, sand and chemicals.
Desperate to stimulate a U.S.-style production boom and offset dwindling North Sea oil and gas reserves, the Conservative-led government has backed fracking as an "energy revolution" that can create jobs and lower energy prices.
But activists argue the government should invest in renewable energy rather than fracking, fearing the process may trigger small earthquakes and pollute water supplies.
Ewa Jasiewicz, spokeswoman for the No Dash for Gas group, said environmental campaigners and community groups saw the freeze on Cuadrilla's plans as a "cautious victory".
Cuadrilla, which is drilling a conventional oil well in Balcombe, is the only company to have fracked a shale gas well in Britain, making its activities a target for protesters.
"We are not out of the woods yet but we are cautiously optimistic that this means they won't come back and it should be seen as a victory for community groups and climate activists who have come together," she told Reuters.
Earlier this year Centrica, parent of British Gas, paid 40 million pounds ($62.8 million) for 25 percent of a major gas-bearing formation in Lancashire in northern England, owned by license operator Cuadrilla and its Australian private-equity backer A.J. Lucas.

Before You Go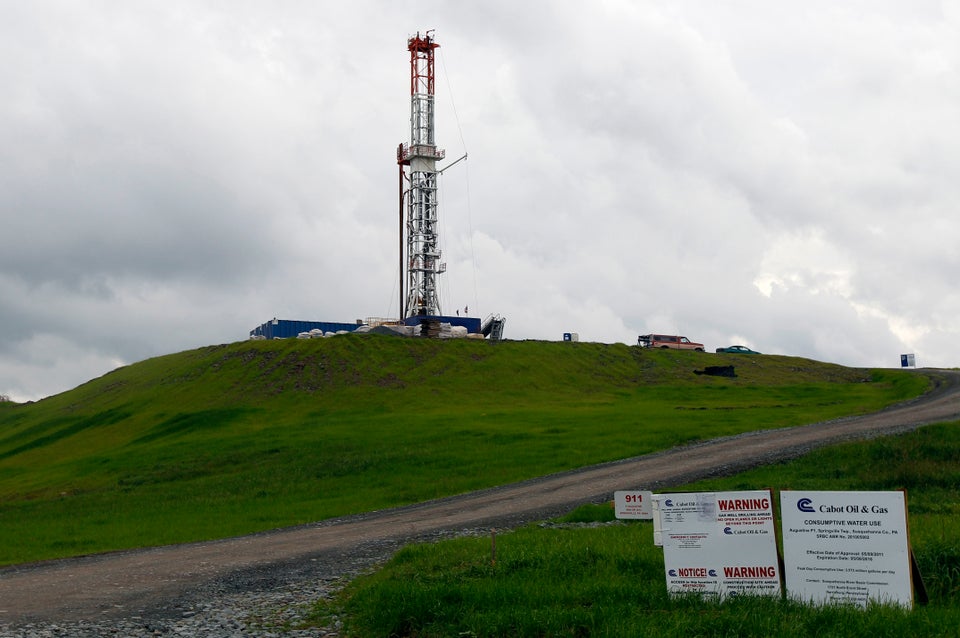 Drilling And Fracking Photos
Popular in the Community