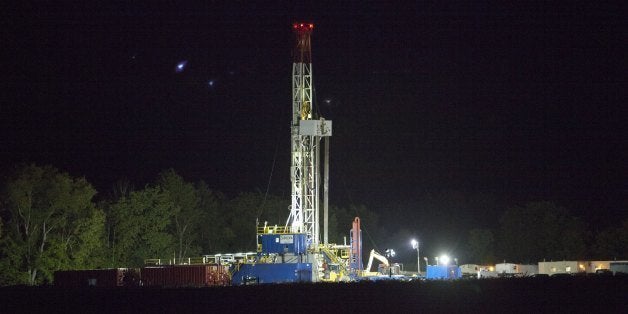 What impact has natural gas development had on the U.S.?
The report found that fracking has occurred in at least 17 states with about 82,000 wells operating nationally.
Since 2005, Texas and Colorado have been operating the most fracking wells, with 33,753 and 18,168 wells in each state respectively.
Fracking is a method of extracting oil and natural gas from a well drilled thousands of feet underground. A high-pressure mixture of water, sand and chemicals is pumped underground to fracture shale rock and stimulate the release of hydrocarbons.
States that permit fracking have limited data available and they quantify it differently.
There have been few, if any, efforts to quantify the cumulative impacts of fracking at a state or national scale. The task is made difficult, in part, by differing definitions and data collection practices for unconventional drilling used in the states. These variations in data make it difficult to isolate high-volume fracking from other practices.
In Colorado alone, the amount of water used for fracking "was enough to meet the water needs of nearly 200,000 Denver households for a year," according to the report.
In Pennsylvania, a recent study from Duke University found that water released from a fracking wastewater treatment plant contained elevated levels of radioactivity. Although the treatment plant removes a "substantial portion" of the wastewater's radioactivity, explained Climate Central, the study raises questions about long-term contamination when billions of gallons of contaminated water are treated at a site.
When it comes to air quality, the Environment America report estimates that drilling and fracking natural gas wells in the U.S. created 450,000 tons of air pollution in 2012. This includes particulate matter, nitrogen oxides, carbon monoxide and volatile organic compounds.
"At health clinics, we're seeing nearby residents experiencing nausea, headaches and other symptoms linked to fracking pollution," said David Brown, a toxicologist who has reviewed health data from Pennsylvania. "With billions of gallons of toxic waste coming each year, we're just seeing the 'tip of the iceberg' in terms of health risks."
The report also addresses concerns over leaks and intentional venting of methane during the fracking process. Methane is a shorter-lived but much more potent greenhouse gas than carbon dioxide. A recent study published in the Proceedings of the National Academy of Sciences found that fugitive methane emissions are lower than previously estimated, but other recent observations of oil and gas fields in Colorado and Utah suggest the methane emissions may be higher.
"Regardless of the fugitive emissions level from fracked gas, increased production of and reliance on gas is not a sound approach to reducing our global warming emissions," the authors argue.
Supporters of natural gas development point to the fuel's increased use in electricity generation in recent years as the reason for a drop in U.S. carbon dioxide emissions. Yet one study found that only one quarter of the four percent drop in U.S. CO2 emissions between 2011 and 2012 is attributable to shale gas. Efforts to increase energy efficiency had a more substantial impact, reported InsideClimate News.
"The bottom line is this: The numbers on fracking add up to an environmental nightmare," Environment America's John Rumpler said in a press release. "If this dirty drilling continues unchecked, these numbers will only get worse."
Support HuffPost
The Stakes Have Never Been Higher
Related
Before You Go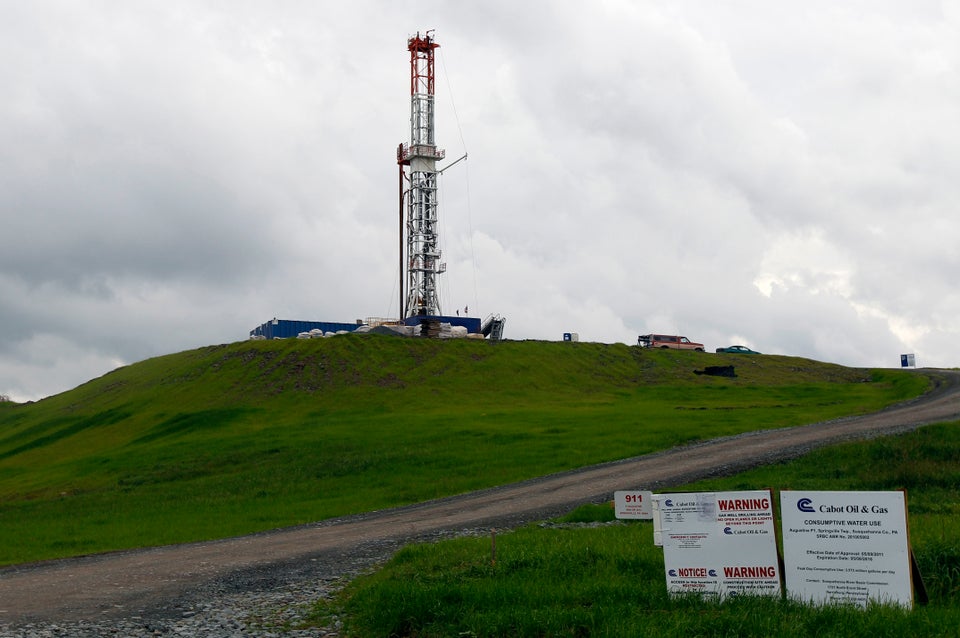 Drilling And Fracking Photos
Popular in the Community