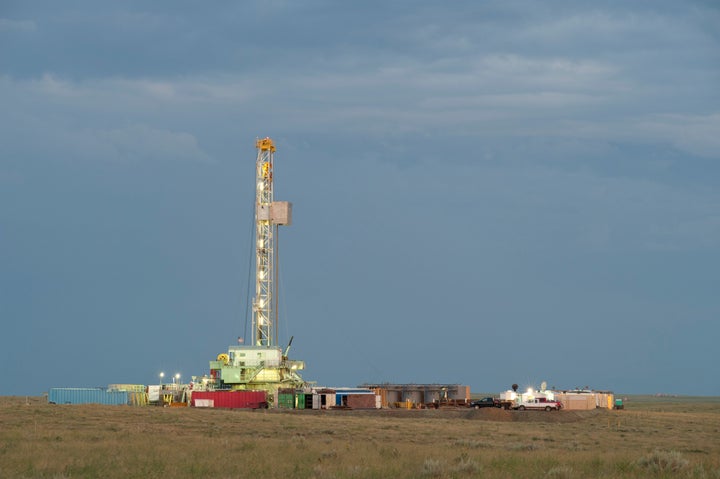 After facing heat from fellow residents of Red Wing, Minn., over his ties with an industry group intent on increasing frac sand mining in the state, the town's mayor, Dennis Egan, announced this week that he would step down.
"Resigning was the appropriate thing for him to do," said Peggy Rehder, a member of the Red Wing city council, who has argued for the need to thoroughly investigate potential environmental and health hazards before Minnesota allows more frac sand mines. Egan's Minnesota Industrial Sand Council has reportedly opposed a comprehensive study.
"The positions of the sand council are not the same as those of the city," Rehder added. Egan, who announced his resignation on Monday, could not be reached for comment.
As the natural gas rush intensifies across the U.S., so too has the dash to claim the money available at various stages along the production pipeline -- including the harvesting of frac sand, an essential ingredient in the process of horizontal hydraulic fracturing, or fracking. Such incentives, environmental groups have suggested, may entice unscrupulousness, even among those tasked to keep watch on behalf of the public for unscrupulous behavior by the industry.
Red Wing is not alone. The Minneapolis Star Tribune has reported that other Minnesota towns are contending with similar scandals. Apparent conflicts of interest, advocates added, may go beyond the local and state levels to federal agencies.
Whether industry-government connections pose true financial conflicts is not always clear. At least one state agency has suggested advocates' complaints are unfounded and impede an industry that holds potential salvation for unemployment and energy woes.
Perhaps nowhere is the fracking debate hotter right now than in Pennsylvania. Trucks continue hauling in Midwest sand to frack the region's gas-rich Marcellus shale formation. The state's politicians are the focus of a report published last week by the Public Accountability Initiative, which looks at connections between government and the gas industry. The watchdog group found that 45 officials and regulators in the state had either left their government jobs for industry or had come from industry, or both.
Could this be a case of the fox guarding the henhouse?
Robert Galbraith, a research analyst at the Public Accountability Initiative, said public officials may indeed be trying to "leverage government regulatory positions into possible future high-paying jobs."
Since 1995, his group found that three previous Pennsylvania governors have had connections to the oil and gas industry since they left office. Every Department of Environmental Protection secretary since then also has had ties.
Pennsylvania got the spotlight, Galbraith said, partly because of questionable policies and recent controversies, such as the reported withholding of complete drinking water test results from residents. He added that it's possible for industry relationships to "pervade" other states, and at any level of government.
Anthony Ingraffea, a professor of civil and environmental engineering at Cornell University, said he wasn't surprised by the revolving-door findings.
"It's always worked that way," said Ingraffea. "If anything, we're going to see more of it as we see an increase in the intensity of fossil fuel production."
In addition to regulators leaving for "economically greener pastures" in an industry they were previously trying to regulate, Ingraffea highlighted the reverse problem: industry players moving into government positions.
"If you want a regulator who understands how business works, you'll likely find someone who used to be in the business," he added. This sometimes is okay -- regulators will know what to look for, and the right questions to ask, he said.
"But sometimes it doesn't work okay," Ingraffea said. "They might be loathe to bite the hand that used to feed them."
In other words, violations may be met with only "a wink and a nod," he said.
Kevin Sunday, a spokesman for the Pennsylvania Department of Environmental Protection, criticized the new report as telling only "half a story."
He pointed to what he said were errors and omissions, such as a point that Gov. Tom Corbett (R) had rescinded a ban on drilling in state forests. "Gov. Corbett has not leased any state forest or state park land," said Sunday.
Sunday added that it should be "no surprise to anyone that some of the most highly qualified and experienced public officials involved in overseeing responsible shale development in Pennsylvania have a background in the issues they will oversee and regulate, and further may be interested in careers after concluding their public service."
"To protect our taxpayers, Pennsylvania has strict ethics and disclosure laws to guard against undue influence in the policymaking arena," Sunday said.
Anyone who leaves an agency post can't lobby the agency or anyone else on related issues for one year, and many of these subsequent posts are at non-profits, think tanks and the federal government, according to Sunday.
The issue is heating up in a number of states with pending decisions on the fate of natural gas drilling. Anti-fracking advocates and government watchdogs have pointed a finger at New York Gov. Andrew Cuomo (D), who has hired people closely allied with the oil and gas industry to help determine fracking's potential environmental and health impacts for the state. Others question why a North Carolina commission that is pushing a bill to lift the state's moratorium on fracking is reportedly loaded with individuals who stand to benefit from the industry, including an owner of a land restoration business who has described fracking as a threat to the ecosystem.
Moniz, director of the Massachusetts Institute of Technology Energy Initiative, has chaired fracking studies funded by oil and gas companies and with members of industry as advisors. His team's widely cited May 2011 report called natural gas the "bridge to a low-carbon future."
Fracking proponents point out that Ingraffea's fracking research, which comes to a starkly different conclusion -- that natural gas could be a bigger climate-changer than coal, was largely funded by a foundation that has supported anti-fracking groups.
"What Moniz has said appears to indicate that he does not understand climate science and the influence of fossil fuels," said Ingraffea. "I find that scary. Either he is a repeating the industry mantra, which raises concern over an apparent conflict of interest, or he is not aware of the science. If he's going to take the position, he better understand the best science."
"These kind of dynamics raise serious questions about what is guiding policy about natural gas," added Galbraith, "and should be on peoples' minds as they watch policies around fracking develop."
Related
Before You Go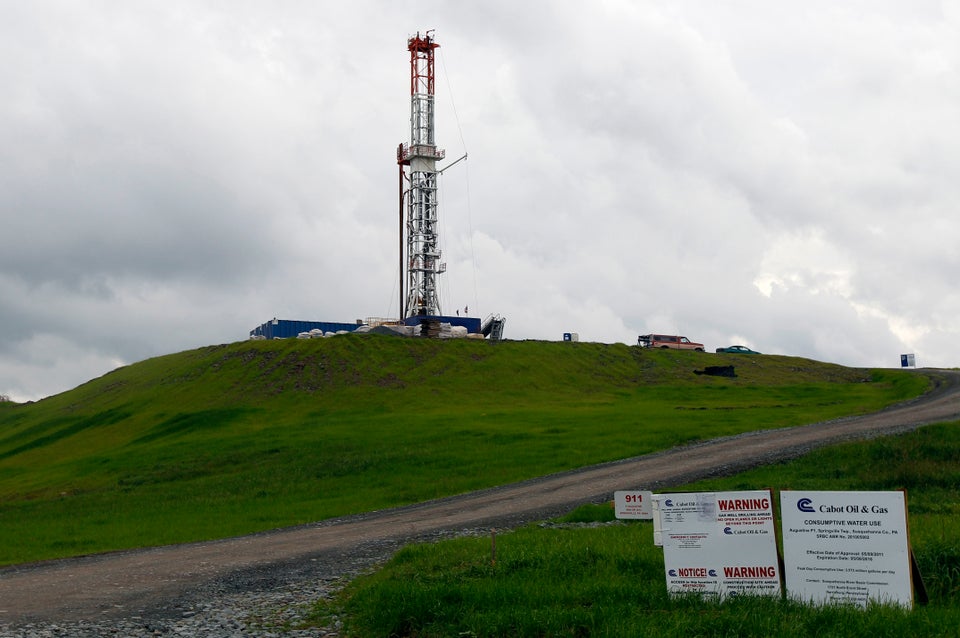 Drilling And Fracking Photos
Popular in the Community