A 400-mile-long sedimentary rock formation in Texas known as the Eagle Ford Shale is home to one of the country's most significant energy booms, but it's coming at a cost.
More than 7,000 oil and gas wells have popped up in the area since 2008, according to an exhaustive report from The Weather Channel, InsideClimate News and The Center for Public Integrity. But the drilling involves "releasing a toxic soup of chemicals into the air," and it's causing respiratory issues for residents.
The journalists behind the eight-month investigation joined HuffPost Live's Alyona Minkovski on Feb. 18 to share their findings and discuss what it all means.
Jim Morris, a senior reporter and editor at The Center for Public Integrity, said he was told by an industry spokesperson that the Eagle Ford Shale has become the "largest economic development zone in the world," but the people who live there are typically low-income families.
"I think that's one of the main reasons that the oil and gas industry feels sort of free to do what it wants to do, because this development is not in suburbia," Morris said. "It's in mostly rural areas. It's in a part of Texas that many people don't get to, don't go to. It's not near any of the big cities."
But Texas lawmakers have a significant financial stake in the energy-mining development at Eagle Ford, according to InsideClimate News reporter Dave Hasemyer.
"Forty-two of the 181 state legislators -- the people who are responsible for setting the rules and regulations for oil and gas development -- have a personal financial interest, either through themselves or through their spouse, of as much as $10 million total," Hasemyer said. "So there is a great incentive by the state of Texas."
See the full HuffPost Live conversation in the video below.
Related
Before You Go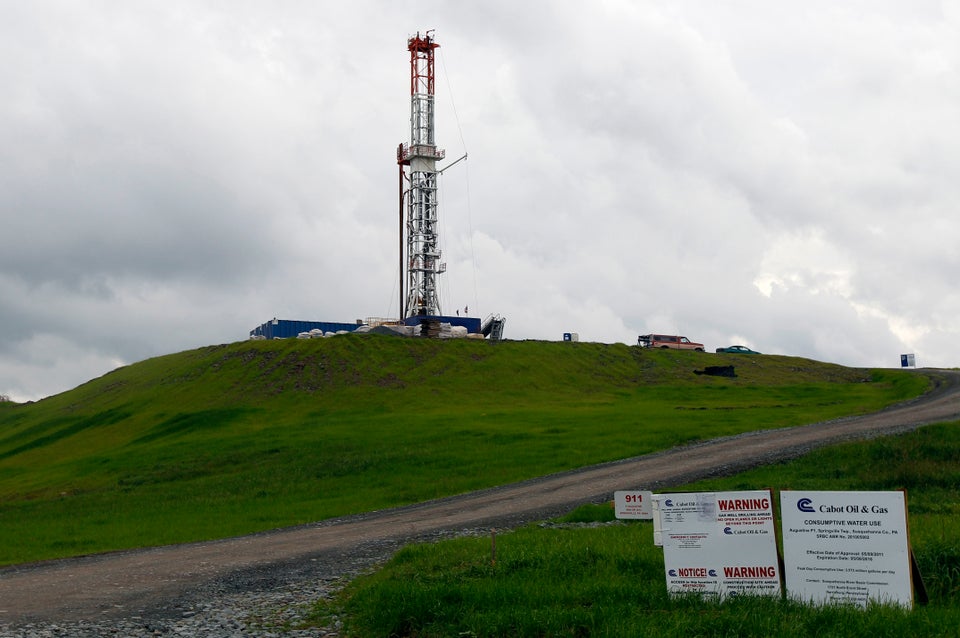 Drilling And Fracking Photos
Popular in the Community