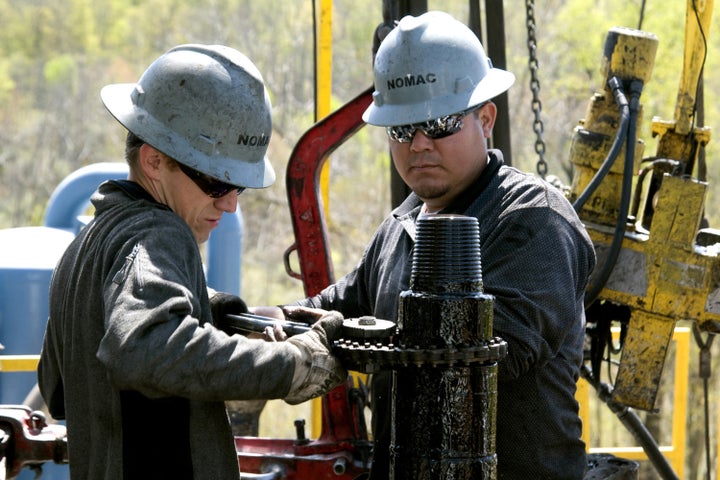 A Sunday New York Times expose highlighting the environmental and health impacts of natural gas extraction is already drawing being cited by legislators as grounds to toughen federal regulations on the industry.
While the Times story, which cited never-before-seen EPA studies on the environmental impact of hydraulic fracturing (fracking), focused largely on Pennsylviania, it contained alarming information that may have specific implications on the natural gas industry on the West.
According to the Times, EPA studies that were never made public show high levels of radioactivity in the chemical byproduct of the hydraulic fracturing process.

The documents reveal that the wastewater, which is sometimes hauled to sewage plants not designed to treat it and then discharged into rivers that supply drinking water, contains radioactivity at levels higher than previously known, and far higher than the level that federal regulators say is safe for these treatment plants to handle.

Other documents and interviews show that many E.P.A. scientists are alarmed, warning that the drilling waste is a threat to drinking water in Pennsylvania. Their concern is based partly on a 2009 study, never made public, written by an E.P.A. consultant who concluded that some sewage treatment plants were incapable of removing certain drilling waste contaminants and were probably violating the law.

The Times also found never-reported studies by the E.P.A. and a confidential study by the drilling industry that all concluded that radioactivity in drilling waste cannot be fully diluted in rivers and other waterways.
Wastewater disposal has long-been concern in the West, where conservationists have tussled with the energy industry over the use of evaporation ponds, a common method of fracking waste disposal.
Evaporation ponds entail the transportation of fracking byproduct to isolated pits, generally sealed from the surrounding environment with a liner. However, the use of pit liners has not been entirely successful in preventing leaks. The Denver Post reported in 2010 that there had been 31 reported spills of produced water from pit leaks since 2008.
The effects of natural gas water, when released into the environment, have long-raised public health concerns. Numerous studies have suggested potentially harmful effects when fracking chemicals are released--even in small amounts--into drinking water sources.
Other studies have suggested nefarious impact of natural gas byproduct on local wildlife.
A 2010 study suggested that "waste evaporation pits may contain numerous chemicals on the [U.S. Environmental Protection Agency] Superfund list" of hazardous waste.
Sunday's Times story also highlighted the relationship between hydraulic fracturing and air quality. The Times points out that Wyoming, a largely rural state where , has air quality as bad as the country's largest cities. Similar findings have also been recorded in Utah.
A video the Times produced profiles a family in Silt, Colorado who chose to leave the state as a result of health concerns they believe are related to air contamination from the booming natural gas industry.
Popular in the Community