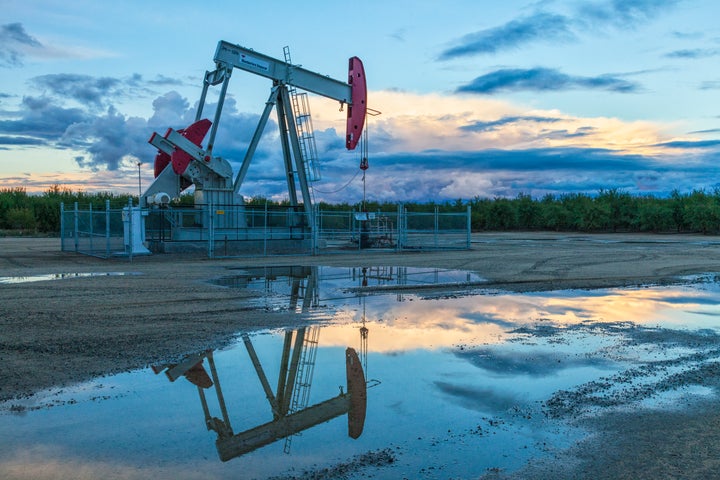 Fracking companies used 770 percent more water per well in 2016 than in 2011 across all the United States' major gas- and oil-producing regions, according to a new study.
The number of new fracking wells decreased as gas prices fell, but the amount of water used per well skyrocketed, with up to 1,440 percent more toxic wastewater generated in the first year of each new well's production period by 2016.
The research, published Wednesday afternoon in the peer-reviewed journal Science Advances, raises new concerns that hydraulic fracturing, the controversial drilling technique used to extract oil and gas trapped deep in bedrock, imperils vital drinking water reserves.
In regions where the warming climate is drying sources of fresh water, fracking intensifies pressure on an already-strained system while increasing the availability of fuels that cause emissions, speeding up the rise in temperatures.
Fracking also produces huge volumes of wastewater laced with cancer-causing chemicals, salts and naturally-occurring radioactive material that can cause earthquakes and contaminate aquifers when pumped underground.
"We saw this dramatic rise in water use and wastewater," Avner Vengosh, a co-author of the study and professor of geochemistry and water quality at Duke University's Nicholas School of the Environment, said in a phone interview. "They're drilling much more."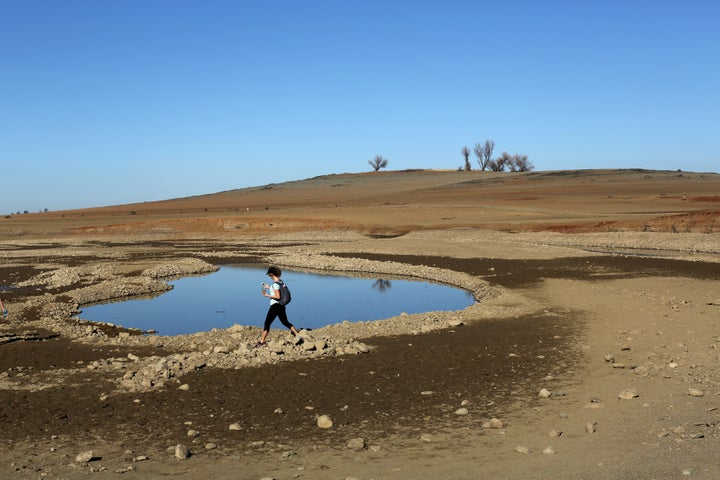 The study found that if gas and oil prices rise and production increases to the levels of the early 2010s, when fracking first took off, water use and wastewater production could multiply 50-fold for gas drilling and 20-fold for oil extraction by 2030. Even if future drilling rates stay at 2016 levels, the study predicts "a large increase of the total water use for both unconventional oil and shale gas basins," with a surge in wastewater creation to match.
To conduct the analysis, the researchers compared well information from the U.S. Energy Information Agency and state environmental and natural resource agencies to data collected by the services DrillingInfo and the FracFocus Chemical Disclosure Registry. The data set covered six years and more than 12,000 individual wells.
Mounting research shows that rising fossil fuel emissions, which increase the temperature of the planet, pose grave risks to water supplies. Water levels in 21 of the world's 47 largest known aquifers are trending negative, according to a 2015 study published by a group of NASA scientists in the journal Water Resources Research. Another NASA study, published in the journal Nature in May, found that California alone lost four gigatons of water from 2007 to 2015.
The demand for water, driven largely by agriculture, is on pace to increase by 55 percent globally between 2000 and 2050. Food production already accounts for 70 percent of water withdrawals around the world, but, by some estimates, farmers need to increase water use by 69 percent to feed the total global population by the year 2035.
"At a time when large parts of our county are suffering through persistent droughts and year-round fire seasons, it's truly unconscionable that the fossil fuel industry would be allowed to divert vast volumes of water to fracking for oil and gas," Seth Gladstone, a spokesman for the environmental group Food & Water Watch, said in an email. "The fact that the burning of this oil and gas is driving our climate chaos and intensifying the droughts and fires makes this reality all the more shameful and absurd."
The American Petroleum Institute, the oil and gas industry's biggest lobby, declined to comment on the findings of the study before it was released, stating that it would review the details of the report. But, in an email, spokesman Reid Porter said the industry focuses on "reclaiming and practical reuse of waste, using treatments that reduce the waste produced, thereby reducing the amounts that have to be disposed."
Despite oil and gas industry pushback, other research shows wastewater can contaminate drinking water. In April 2016, former Environmental Protection Agency scientist Dominic DiGiulio concluded that methanol, a chemical that causes permanent nerve damage and blindness, seeped from unlined pits holding fracking wastewater into a massive aquifer in Wyoming. The EPA later found diesel and benzene, a carcinogen, in wells near the water reserve, but held off on linking the contaminants to fracking, which the Obama administration touted for increasing natural gas production and reducing the nation's reliance on carbon dioxide-spewing coal.
"Water use and wastewater production could multiply 50-fold for gas drilling and 20-fold for oil extraction by 2030."
But the agency failed to put any regulations in place to establish a national standard for addressing the issue before President Donald Trump took office, installing former Oklahoma Attorney General Scott Pruitt, a man with brazenly public ties to the oil and gas industry, as EPA administrator. Almost immediately after the Senate confirmed his nomination, Pruitt began eliminating regulations on the fracking industry.
"We don't have a national policy, and each state will have different ways of dealing with [fracking]," study co-author Vengosh said. "Given that there's no uniform regulation in the U.S., and the weakening of the EPA to have no say in anything these days, that could be a problem."
Fracking isn't the only source of contaminants putting stress on water systems. The study comes amid rising concerns over perfluorinated chemicals, including compounds used in firefighting foam and nonstick Teflon, in water sources across the country.
A growing number of states are setting strict new limits on the cancer-causing chemicals, which remain in the water for decades. But the EPA has yet to regulate perfluorinated chemicals ― and went as far as to suppress a federal report that recommended lowering the maximum limit by nearly seven times the current standard.
Support HuffPost
The Stakes Have Never Been Higher
Before You Go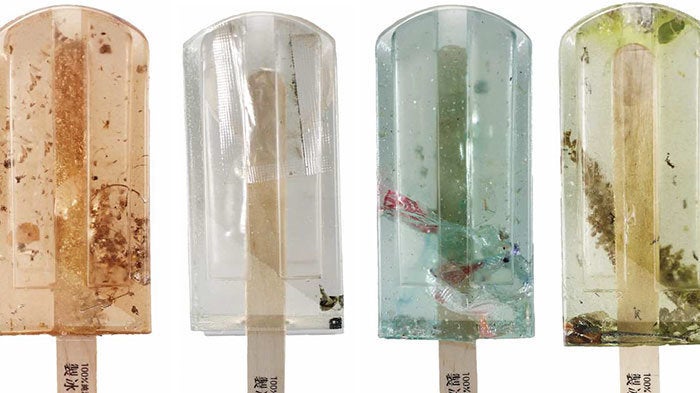 Polluted Water Popsicles
Popular in the Community