LAFAYETTE -- Anti-fracking activists held a community forum today on "the hidden risks of fracking," urging residents to join a campaign to get Lafayette to ban any new drilling activity in the city.
Ultimately, they want residents to have a chance to vote this November on what role oil and gas drilling should play in Lafayette, as Longmont did last year when voters there chose to ban hydraulic fracturing inside city lines.
"We're here, we're watching it," said Lafayette resident Alfredo Alvarado, a member of Together Colorado. "We're not going to sit on the sidelines. It's a very big health issue. We need to get involved and start coming together."
attended the forum, including state Rep. Mike Foote, D-Lafayette, who has introduced two bills that would impact fracking. Also in attendance were Lafayette City Council members Pete D'Oronzio and Brad Wiesley.
"I'm trying to get all sides of the issue," Wiesley said.
Lafayette resident Cliff Willmeng said the he wants the Lafayette City Council to place an initiative on the ballot to ban hydraulic fracturing. If the council isn't willing, he said, activists will gather the signatures necessary to do it themselves.
"We're in direct line to be the next community to have to deal with these issues," he said. "It's something that we hope to get in front of."
Although Longmont has been sued by the Colorado Oil and Gas Conservation Commission and the oil and gas industry because of its ban, activists said the threat of litigation should not be a deterrent to imposing a ban in Lafayette.
Today's forum was hosted by East Boulder County United, a group that formed last summer to oppose drilling for oil and gas in Lafayette and Louisville.
They specifically denounce fracking -- a process in which oil and gas companies inject a water-sand-chemical mix deep underground to free up deposits of gas trapped in subterranean rock -- as a particular danger to air and water quality. The industry says fracking has been in use for decades and has been proven a safe extraction method.
Earlier this month, East Boulder County United presented a petition to the Lafayette City Council demanding an immediate moratorium on any new drilling activity in the city. City officials responded that there hasn't been a new well drilled in Lafayette since the mid-1990s.
Lafayette's Willmeng, who is on the steering committee of East Boulder County United, said existing or abandoned wells are as much of a concern as new wells because they can be re-activated. There are 14 active gas wells in Lafayette, according to the Colorado Oil and Gas Conservation Commission.
Willmeng said the Silver Creek residential development, under construction northeast of U.S. 287 and Baseline Road, would be on top of two active wells.
The forum included presentations by a Longmont farmer who lives near an active well pad, Coalition for a Clean Colorado member and biologist Shane Davis and those involved in the Longmont fracking ban campaign.
Longmont's Rod Brueske said his family's house vibrated during drilling, forcing them to live for a month in a hotel. After they returned, he said, one of his sons began having uncontrollable nosebleeds, while everyone had sore throats and headaches. He said there was sometimes a metallic taste to the air, while tests showed high levels of carcinogenic chemicals in his blood.
"We have to get together as a community and as citizens to fight it," he said. "I'm not going to let a bunch of multi-national companies destroy our state." ___
(c)2013 the Daily Camera (Boulder, Colo.)
Distributed by MCT Information Services
Related
Before You Go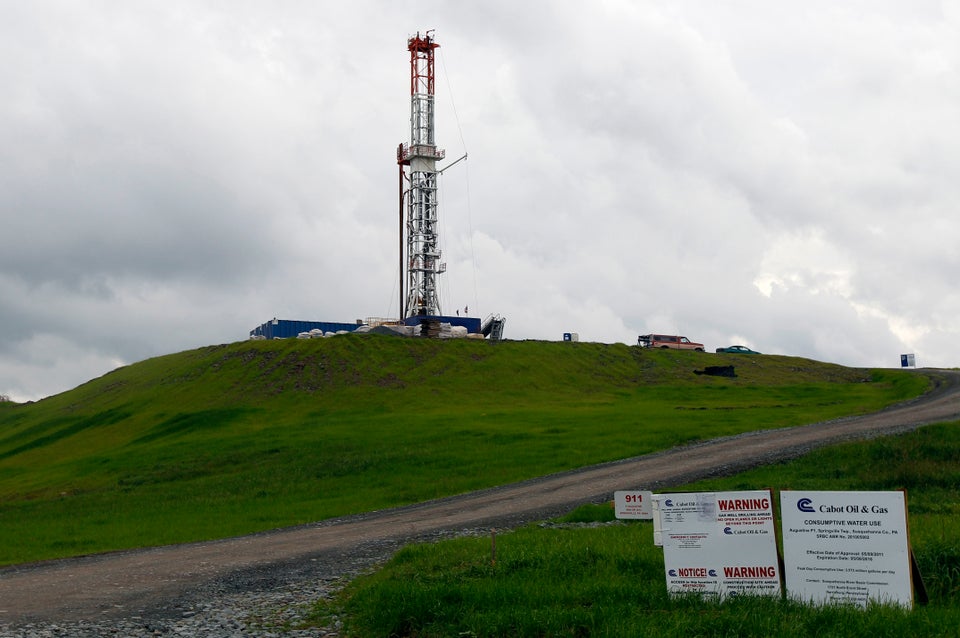 Drilling And Fracking Photos
Popular in the Community