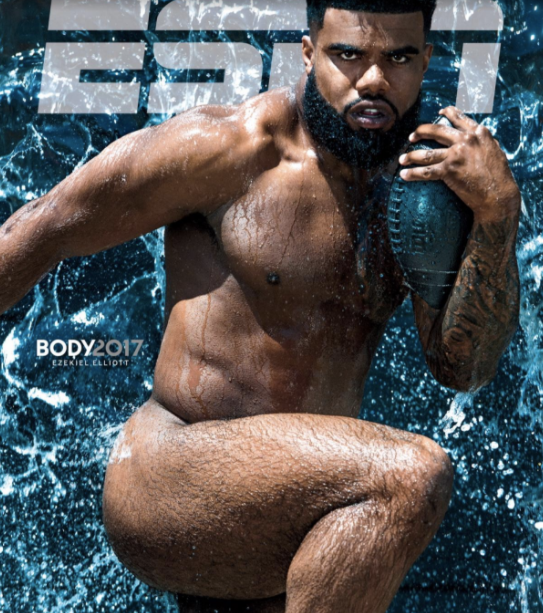 On Monday morning, ESPN debuted its 2017 Body Issue cover stars, NFL running back Zeke Elliott and Danish tennis champion Caroline Wozniacki.
Their cover debuts came in the form of a GIF, posted on ESPN's official Twitter account.
Elliott's cover, which shows the running back posing completely naked under splashing water holding a football, left many (male) Twitter users disturbed at seeing a man nude on the cover of a sports magazine:
Notably, when Caroline Wozniacki's cover was posted on Twitter, there was no outpouring of male revulsion and outrage (as seen in the tweets below).
So...naked woman = good, naked man = disgusting?
The contrasting reactions reveal a stark double standard when it comes to nudity ― even artful, athletic, partial nudity. It is still considered startling to many to see a naked man covering a magazine, when there are countless magazine covers that regularly feature naked women without public outcry.
Plus, women, regardless of their sexual identity, are used to seeing other women naked on magazine covers ― from sports magazines like ESPN and Sports Illustrated, to the likes of Vanity Fair and Rolling Stone. Women's bodies are nearly always considered fair game for public consumption and art.
More than anything, though, the reaction to Elliott's cover displays a deep, deep insecurity among men when it comes to seeing another man's naked body.
Many of the social media comments about Elliott's cover were of the "no homo" variety, as if simply scrolling through Twitter would cause men to "turn gay" for their exposure to a stripped down (heterosexual) NFL football player. As if, by not publicly decrying the cover, they would somehow be considered complicit in its consumption. As if seeing another man's body presented as beautiful, represented a threat to their own masculinity.
For his part, though, Elliott doesn't seem worried.
As he said in the video shoot for his cover: ″I think my body's just shown a true transformation from a little kid to a grown man."
Support HuffPost
The Stakes Have Never Been Higher
Related
Before You Go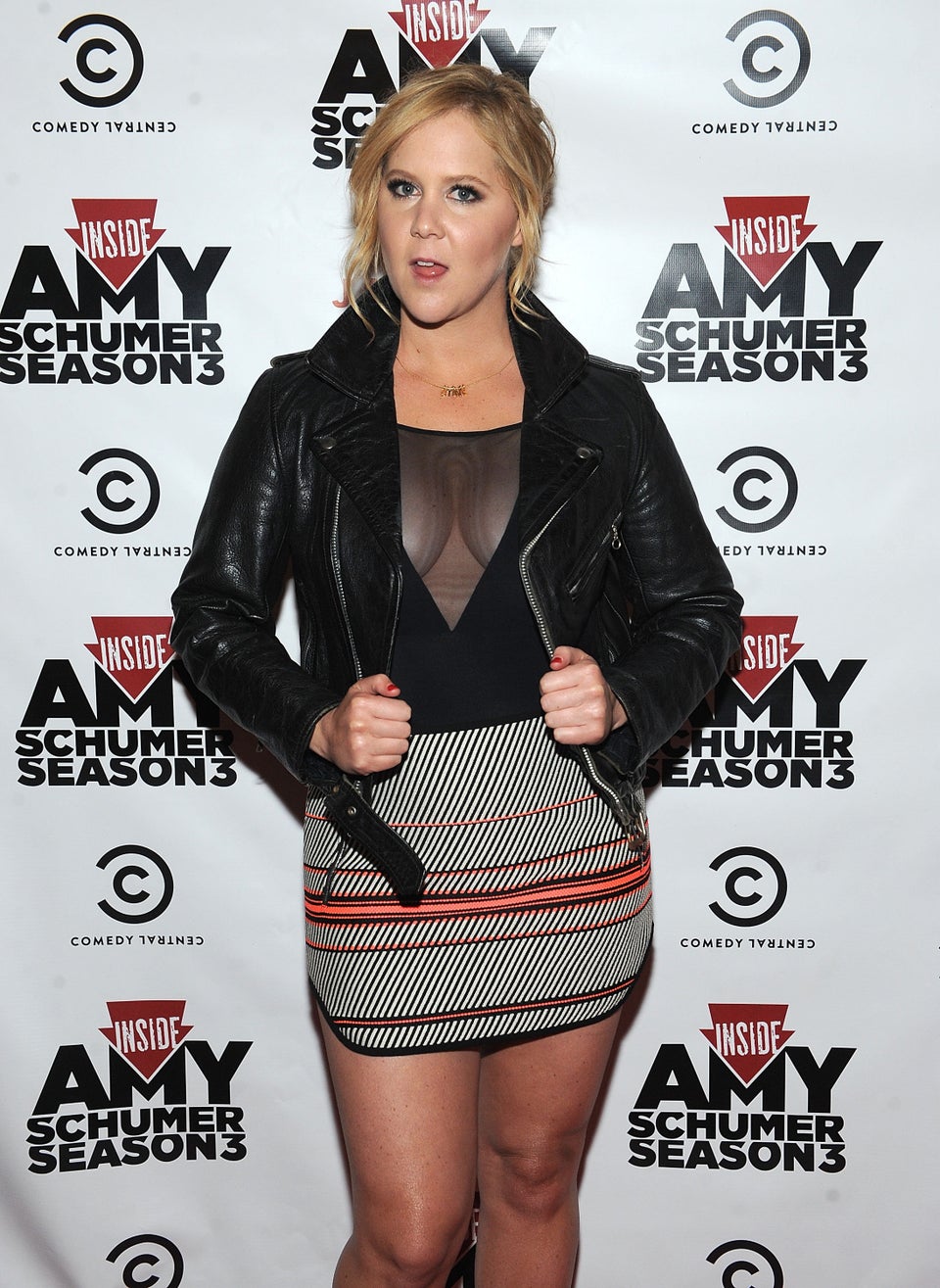 Meet Our Body Image Heroes
Popular in the Community