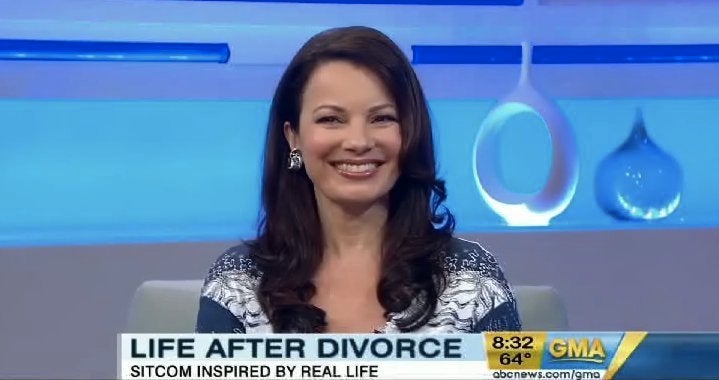 Fran Drescher stopped by "Good Morning America" Tuesday to dish on her new show "Happily Divorced," premiering Wednesday on TV Land, and to talk about her own divorce from Peter Marc Jacobson, the show's co-executive producer.
In a classic case of art imitating life, the show is a fictionalized account of Drescher and Jacobson's relationship. After being married for over 20 years and co-producing "The Nanny," the couple parted ways; two years later, Jacobson came out of the closet.
"We always write about what we know," Drescher said.
Drescher admitted that she didn't suspect her ex was gay and attributed their split to other reasons.
"I had found success and fame through 'The Nanny' but I was still not happy," she said. "I realized that I really didn't know myself; I had never developed myself as an autonomous human being, separate from my parents or my marriage and I couldn't find my own voice."
Drescher and Jacobson remain good friends; they have even set each other up with other men.
"The global message of this show is that love is love," she said. "Just as Peter and I have, the characters are learning how to reinvent their relationship and their friendship into something else that accommodates where they are in their life now."