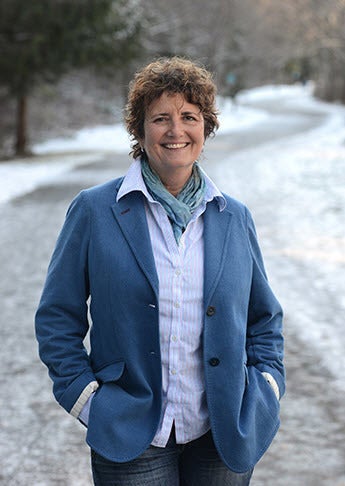 We have an agenda. And it's not a feminist agenda. It's not a gay agenda. It's not a butch or fem or alphabet soup string of initials agenda. It's a human agenda. An agenda that says: We are all people. And any girl or woman or person who does their own thing, dresses the way they want, gets their hands dirty, and keeps their mind open, was, is, and always will be a tomboy. It's an agenda that's signed with an X that marks the spot, seals it with a kiss, and crosses out the negativity and infighting that we've all had to deal with for far, far too long. It's an agenda that wants nothing more and nothing less than for our common language to be respect and our national anthem to be HELL YES. This isn't an activist agenda, it's a human agenda. Because what's more human than being exactly, brazenly, no apologies who you were born to be?
I recently met Fran Dunaway, co-founder of TomboyX, a company that specializes in underwear for every body type. I'm not talking Victoria's Secret, lacey, stringy, silky, pink and purpley, type of undergarments. No, I'm talking the kind you change into when you get home from a long day of wearing those kinds of underwear. Or better yet, I'm talking about the kind that many women now wear all day every day, because they are the kind of undies you can wear to get stuff done if only because you don't have to think about them.
TomboyX was born in 2013 from a garage in Seattle, Washington. Partners in life, Fran Dunaway and Naomi Gonzalez, decided to launch a Kickstarter campaign for a clothing line which catered specifically to the women who most brands tend to forget about; larger women, women in male dominated careers like police, fire, and construction, and tomboys. The Kickstarter campaign centered around button down shirts, polos and a blazer for these kinds of women. The campaign was a success, and the couple was able to launch a website and added to their collection with curated items. In September of 2014, upon listening to their customers, they launched their first line of boxer briefs for women. The product line sold out in two weeks and in the year and a half since launching that product, they have had massive momentum and growth, not by adding product extensions but by scaling back and concentrating very specifically on what the customers love most, their boxers.  At just one year in business their tiny little side project launched off a Kickstarter campaign was closing more than a $1M a year in business, and now two years in, they continue to grow and scale at rapid fire pace.
What does it take to go from Kickstarter campaign to empire in two short years? How does a little old undergarment company compete with the big boys like Victoria's Secret? And what does it take to run a business partnership with a life partner? Here are Fran Dunaway's 4 simple secrets to building a business tomboy style:
Know Your Niche: Fran says that for a company that is technically only two years old, they've learned a lot about reinventing themselves. Specifically, they have learned a great deal about getting really good at focusing on their niche product, boxer briefs for people of all shapes and sizes. Fran says that at the beginning, they focused on all different types of products including t-shirts and curated gift items, but the customers kept voting for products with their wallets, and the one product that people kept coming back for religiously was their boxer briefs. Rather than spread their limited resources, including money and employees, over a wide array of product offerings, Fran says they decided to concentrate everything they had on the very specific line that their customers truly loved. The result of this has been massive growth all around. They pivoted from clothing and now have a full line of quality, comfortable underwear.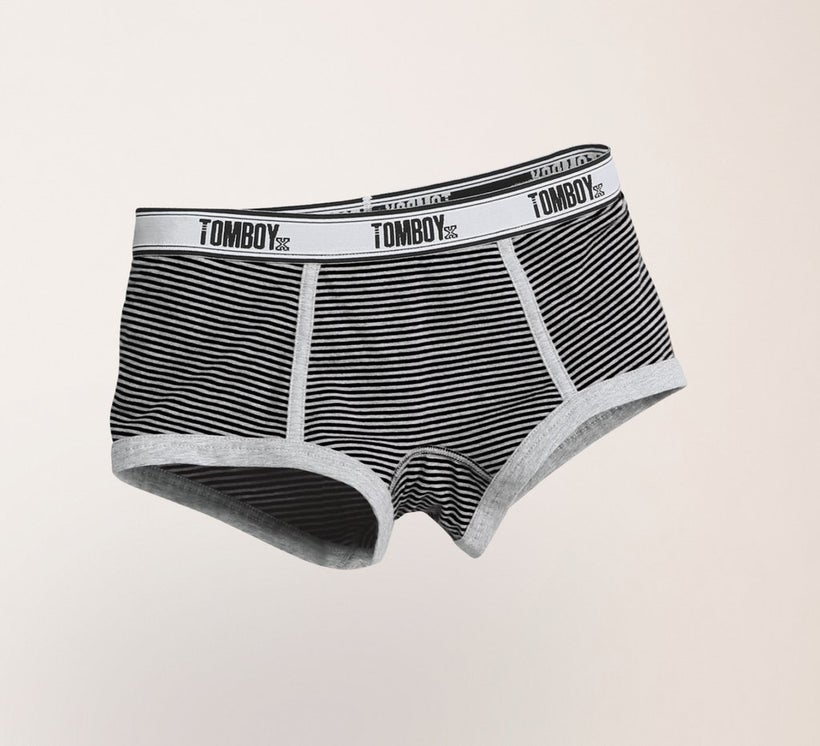 What Competition?: What's it like competing with the big brands in the undergarment business? Simple, explained Dunaway, they don't. Fran says that she and her team intimately understand the product offering of every undergarment company out there, and none of them compete with TomboyX. Fran says that TomboyX has created its very own vertical within which there isn't any competition. She says that the brands that have the greatest competition are the ones who try to be all things to all people. TomboyX doesn't try to be. They have created their brand for the people that all the other brands forgot about, and in doing so they have created a revolution in the women's underwear business.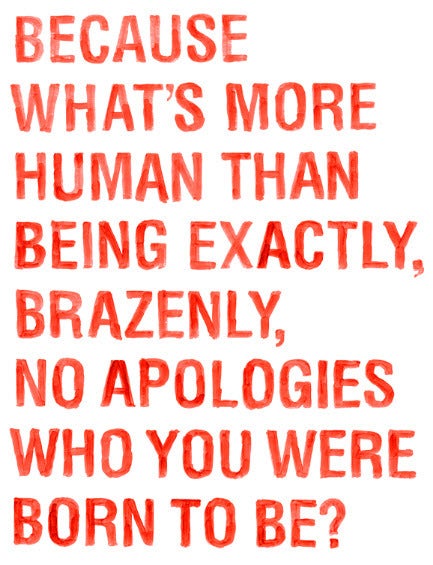 This Is No Hobby: Originally TomboyX was launched as a hobby business out of the couple's garage. They never intended to build an empire. It was after they launched their first line of boxer briefs when letters from customers started rolling in. There were hand written letters from women all over the United States and many were women police officers, paramedics, construction workers, and fire fighters, who were grateful to finally have undergarments that were comfortable to wear all day. There were also letters from women who were grateful that they could buy underwear in up to 4X sizes. There were even young girls who wrote letters thanking them for redefining comfortable when it comes to underwear. Fran says that it soon became apparent that the need for their product was much greater than they originally anticipated, and that their little hobby would become a business and that the business would grow out of their garage into the empire it was meant to be. Shortly after their Kickstarter campaign, Fran left her longtime career in video production and Naomi left her massage business so that together they could work on building and scaling the revolution they started in women's underwear.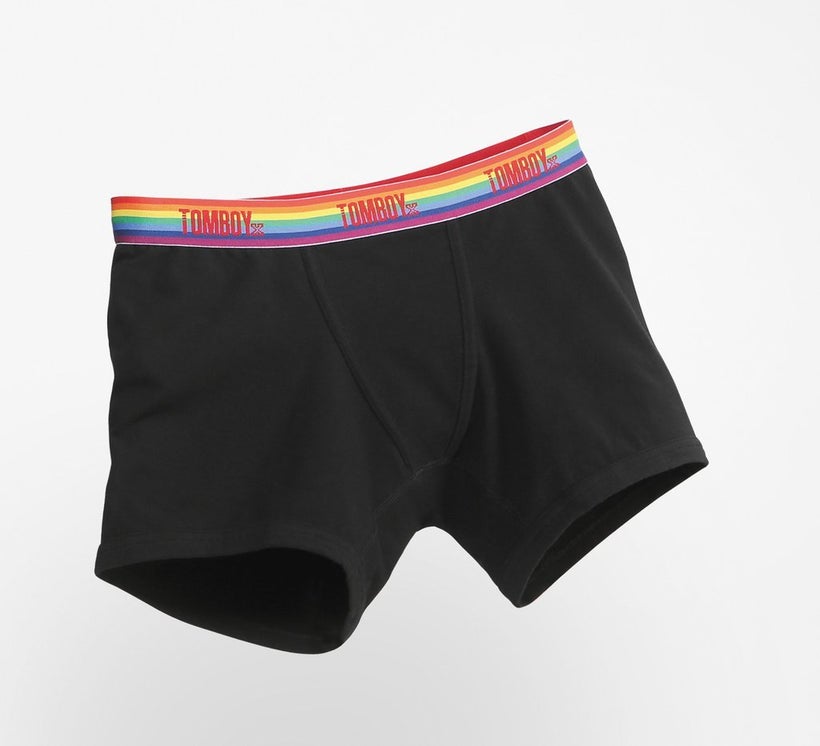 Working Together: When they started the business two years ago, Fran and Naomi were dating, and married in January 2015. How do they keep a healthy relationship going when both their business and personal lives are so intertwined? According to Fran, the two have clear demarcation of roles within the business, so there isn't too much stepping on one another's toes. As well, she says that both she and Naomi are good at articulating their ideas and opinions and equally good at listening closely to what the other has to say. That being said, they do disagree at times, and Fran says that in these instances she and Naomi have a short memory, which allows them to get past sour feelings for the benefit of their relationship and their business.
Fran Dunaway calls herself an accidental entrepreneur, never envisioning that a company with such potential would be built from a little old Kickstarter campaign, but she says that she and Naomi are ready to bring their mission to the masses. She says there are millions of women in the world who no longer feel the need to fit in or to accept the status quo. They are willing to be who they were meant to be. Referring back to the agenda of TomboyX, Fran says, "This isn't an activist agenda, it's a human agenda. Because what's more human than being exactly, brazenly, no apologies who you were born to be?" She is Fran Dunaway and she's boldly and unapologetically building her business tomboy style.
This post was published on the now-closed HuffPost Contributor platform. Contributors control their own work and posted freely to our site. If you need to flag this entry as abusive,
send us an email
.