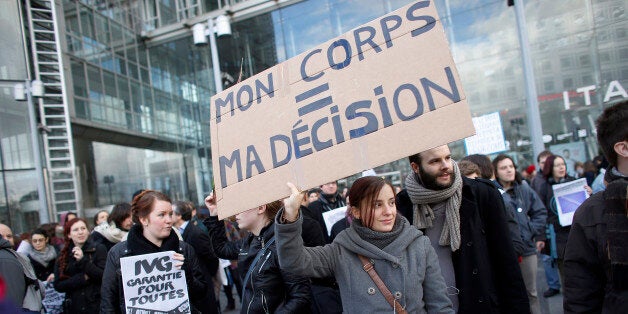 French lawmakers have approved a controversial abortion bill that scraps a requirement for women to prove they are in distress to legally terminate a pregnancy.
The measure approved late Tuesday is a part of a broader legislative package on gender equality and updates a 1975 law, named after former health minister Simone Veil who legalized abortion in her hardest political fight.
The measure -- in stark contrast to the Spanish government's recent decision to roll back a law allowing women to freely opt for abortion -- still has to be put to the vote before it passes into law.
But it has created divisions in France, which although officially secular is a deeply Catholic country. Opinion within the opposition right is also split on the issues, with critics arguing that the new measure trivializes abortion.
The bill will allow women to obtain an abortion at up to 12 weeks into a pregnancy, and also punishes those who try to prevent a woman from going to places where she can receive information on terminating a pregnancy.
The 1975 law stipulated they could only opt for abortion if they could prove that they were in "a situation of distress".
However, the legislative battle is largely symbolic, given that France records around 220,000 abortions a year, and it is estimated that around one in three Frenchwomen undergoes the procedure in her lifetime.
The state health system began reimbursing abortion costs about a year ago.
Government spokeswoman and Womens' Rights Minister Najat Vallaud-Belkacem told the National Assembly that "abortion is a right in itself and not something that is allowed subject to conditions".
Jean-Louis Borloo, the leader of the centrist UDI party, said the new bill had "created an avoidable rift in our society and a source of tensions and divisions."
Former prime minister Francois Fillon said Veil, in authoring the 1975 law, had wanted abortion to remain an "exception". He said the changes amounted to a "moral and political fault."
Thousands of people protested in Paris on Sunday, on the eve of the parliamentary debate on the abortion bill.
The organisers, who included right-wing religious groups and anti-gay activists and associations, claimed 40,000 people had turned up but police put their number at some 16,000.
Despite the protest, the outcry and controversy has been far less and muted than over the controversy of legalising gay marriage, a campaign pledge of Socialist President Francois Hollande, which came into force in May last year.
Hollande pursued with his plans to allow "Marriage for All" despite months of intense, and sometimes violent, protests and a huge backlash from the opposition right and the Catholic church.
The broader range of bills to be debated this week on gender equality include extending paternity leave to six months, banning beauty pageants for girls under 13 and higher fines for failing to achieve gender parity in business and politics.
During the debate on the abortion bill, Social Affairs Minister Marisol Touraine attacked a Spanish plan to tighten abortion saying it was "an unprecedented regressive step that will take women back to the Stone Age".
Spain's conservative government, under pressure from the Catholic Church, last month said it would roll back a 2010 law allowing women to freely opt for abortion in the first 14 weeks of pregnancy.
The legislation, yet to be passed by parliament, would allow abortion only in cases of rape or a threat to the physical or psychological health of the mother.
Copyright (2014) AFP. All rights reserved.
Before You Go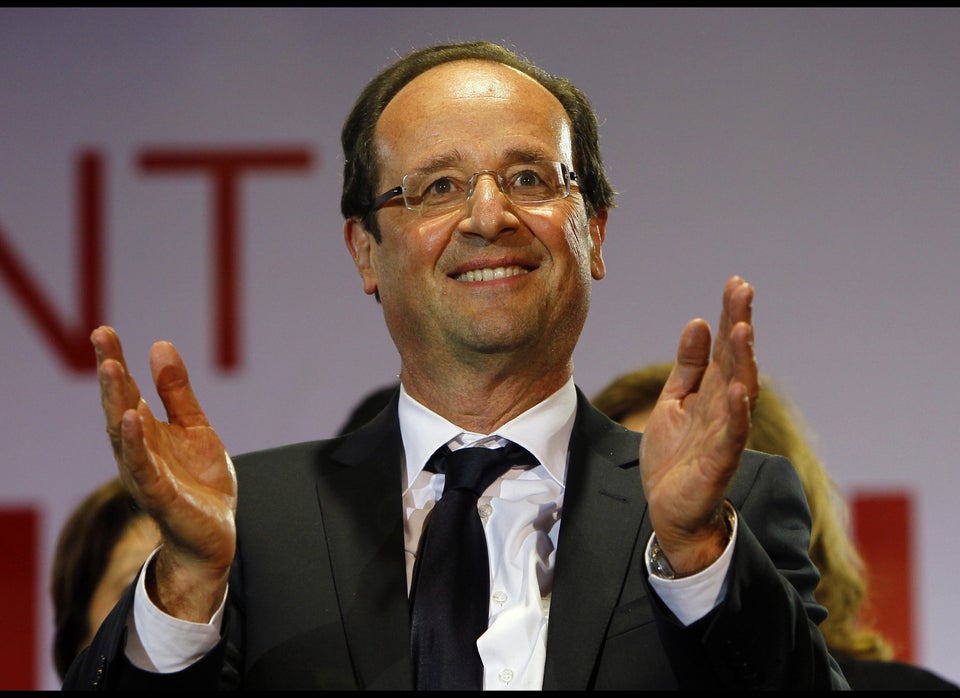 Francois Hollande Facts
Popular in the Community