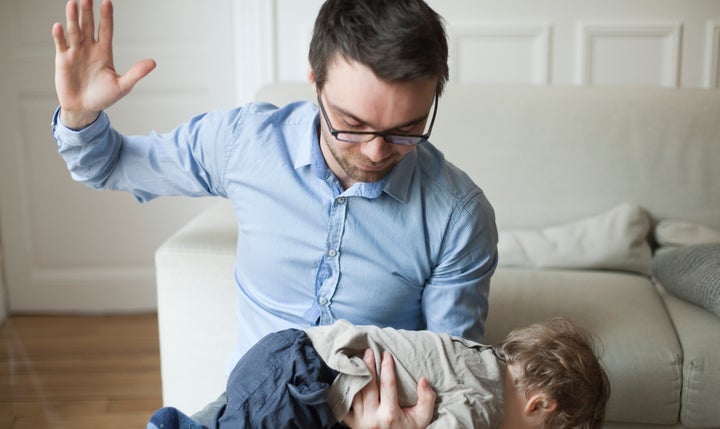 A new law in France is making it illegal to spank children.
On Dec. 22, the "Egalité et citoyenneté" ("Equality and citizenship") bill officially passed in parliament. The bill included a section that bans parents from inflicting punishment that is "cruel, degrading, or humiliating" and explicitly forbids corporal punishment.
This section, which was added to the bill in July, makes corporal punishment a civil offense, so parents would not face criminal charges. But lawmakers and advocates believe it is an important symbolic change.
"It sets forth a clear principle, which should be repeated to fathers and mothers and inform their future behavior," stated the explanatory memorandum to the amendment.
"This law is a very strong symbolic act to make parents understand just how all violence can be harmful for the child," French anti-spanking advocate Dr. Gilles Lazimi told the Telegraph. "Above all, it removes the notion of a threshold: There is no small or big violence. There is violence, full stop."
The topic of corporal violence and specifically spanking has been the subject of much research. A study published in the Journal of Family Psychology in 2016 analyzed 50 years of research involving over 160,000 children and found that kids who were spanked were more likely to exhibit antisocial behavior, aggression, cognitive difficulties and mental health issues. They were also more likely to defy their parents.
Once the law goes into effect, France will become the 52nd country to ban corporal punishment.
The United States has no laws forbidding corporal punishment in the home, though 31 states have passed laws banning it in schools.