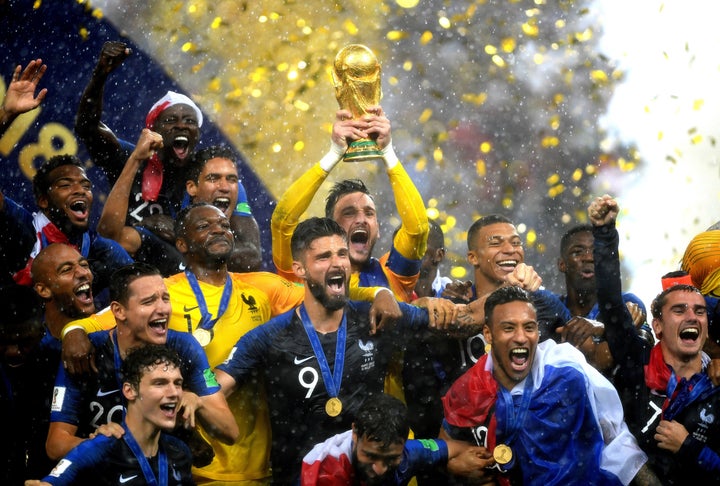 Allez les Bleus! Vive la France!
France defeated Croatia 4-2 in Sunday's final match, winning the country's second World Cup title.
The nation's first World Cup title came in 1998, when France's squad defeated Brazil 3-0 at home in Paris. France lost a chance at a second title during the 2006 World Cup against Italy in a shootout.
France managed to keep ahold of its narrow lead in the first half of the game, even after Ivan Perišić scored Croatia's first goal.
But Perišić also gave France the chance to take back its lead. His handball penalty gave France a free kick, in which Antoine Griezmann scored France's second goal of the match.
The second half of the final highlighted the diversity of France's national team.
The forward and midfielder each scored goals in the second half, creating a deficit Croatia would never overcome.
Celebrations erupted in the stands and all over France as the team managed to fend off a desperate Croatia in the last few minutes of the final.
Photos of French President Emmanuel Macron's elation made the rounds on social media, as the French leader rushed onto the rainy field without an umbrella.
Related
Popular in the Community