France's presidential election race has been a volatile spectacle, as unexpected candidates have surged into the limelight while scandals involving some have made the outcome uncertain.
The country goes to the polls for the first of two rounds of voting. The two candidates with the highest percentage of the vote will then face off against each other in a head to head contest on May 7.
Whoever wins will have the power to push France in a drastic new political direction, and could radically alter the nation's relationship with the EU. They will also have to address a number of pressing social and political issues that have plagued France in recent years.
The country is suffering from high youth unemployment and a flagging economy, as well as dealing with questions over national identity and immigration. It has also been in a state of emergency since the 2015 terror attacks that killed 130 people in Paris, and suffered numerous incidents of terrorism since then.
Here are some of the reasons why this French election is so uniquely important.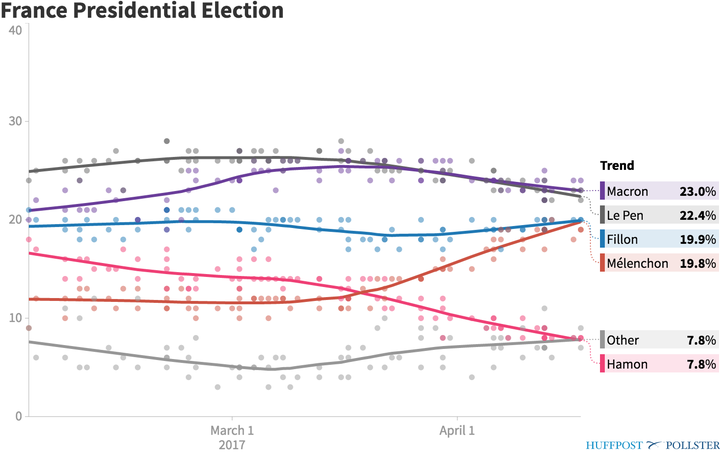 France's political landscape fractures
Only a few months ago, the outcome of France's election was viewed as relatively certain. Abysmally unpopular President Francois Hollande declared in December that he would not seek a second term, and it was widely expected that the winner of the conservative Republican party's primary would have a clear path to the presidency.
Francois Fillon won the leadership race, but his campaign became quickly mired in scandal after allegations surfaced earlier this year that he paid his family members hundreds of thousands of taxpayer dollars for jobs they never worked. The corruption claims have dogged Fillon's run, and he is now under formal investigation for misuse of public funds.
As Fillon's campaign struggled, and with Hollande's Socialist party in shambles, the field opened for the rise of centrist independent candidate Emmanuel Macron. Now the front-runner, the former banker drew huge crowds to rallies as he campaigned on a platform aimed at strengthening the European Union and reforming the economy.
Along with Macron, radical leftist Jean-Luc Melenchon and his party La France Insoumise (loosely translated as "a France that won't bow down") have seen a rapid rise in polls in recent months. Melenchon, who compares himself to U.S. Sen. Bernie Sanders, has vowed a 90 percent tax on people earning more than $425,000 and wants to implement a 32-hour work week.
Finally, there is far-right National Front leader Marine Le Pen, who is in a tight race with Macron for winning the first round of voting. Le Pen has run on a populist platform that includes drastic cuts to immigration, leaving the EU and opposing Islam's place in French society.
Together, these candidates mark a fragmentation in French politics and a turn away from traditionally powerful parties. Unless Fillon manages a comeback, France will have its first president ever to come from a non-establishment party.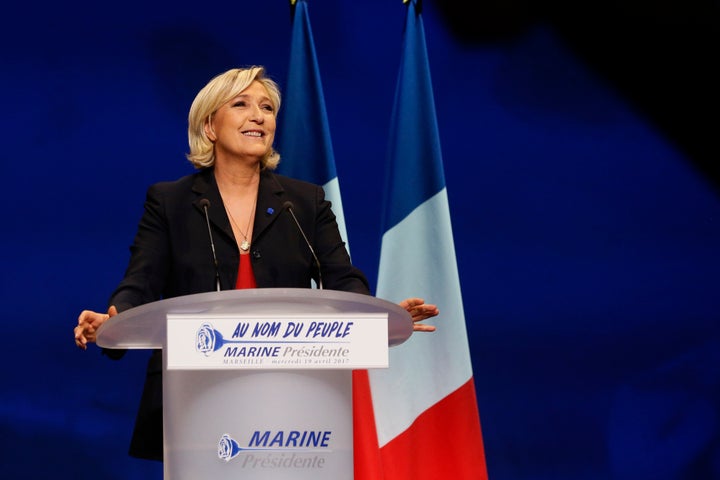 The biggest test for Europe's far-right populists
Europe's far-right populist parties have been rising in many countries amid the refugee crisis, a spate of terror attacks and consistent anti-EU sentiment. Although many of these parties have existed for decades, they have been emboldened by Brexit and the election of U.S. President Donald Trump.
Europe's far-right is claiming that now is the time for a populist surge that in their view would kick elite, establishment politicians out of government and return power to their narrowly defined version of the people.
This year includes three major elections in Europe: France, the Netherlands and Germany. Far-right populist parties play a significant role in each of these contests, as they drag the political debate toward their extreme anti-immigration, anti-Islam views.
But only in the French race does a far-right populist actually have a chance of governing. The Netherlands' leader Geert Wilders had a disappointing finish in the Dutch elections last month, while the Alternative For Germany party has no hope of gaining enough of the vote to rule.
Le Pen, on the other hand, is a favorite to make it to the run-off vote. Although polls indicate she would lose to any of the other top candidates in the second round, it's not inconceivable that Le Pen may pull off an upset ― especially if she faces off against Fillon or Melenchon.
Le Pen's campaign is a bellwether for how strong populist sentiment is within France, but also indicative of how the European far-right's loose fraternity of parties may fare in general.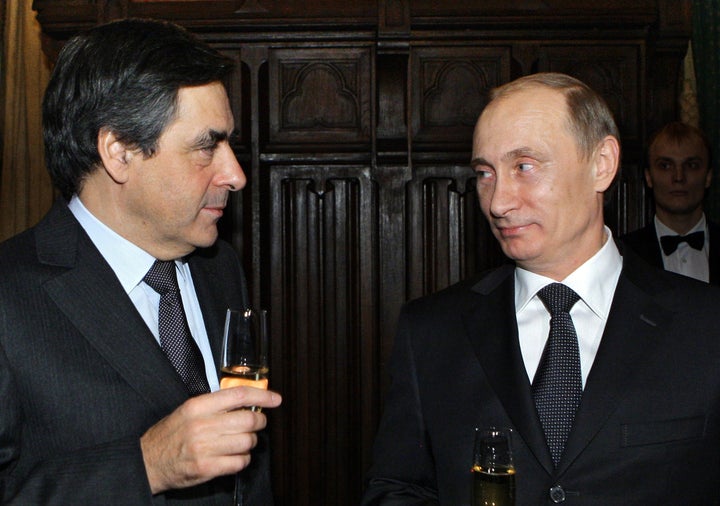 Relations with Russia
Three out of the four top contenders for the presidency all favor a friendlier approach to Russia, with Macron the only candidate who is an outright critic of Russian President Vladimir Putin. Macron's campaign has alleged that Kremlin-funded media outlets have been attempting to interfere in the election by publishing defamatory articles against him, as well as inaccurate polls claiming that Fillon is in the lead.
Macron was forced to deny allegations that he was secretly having a gay affair, after Russia's Sputnik news outlet published claims that he was having extramarital relations and was backed by a "very wealthy gay lobby."
Any of Macron's opponents would be more favorable toward the Kremlin. Le Pen has urged an end to French sanctions on Russia issued over the country's annexation of Crimea, and has traveled to Moscow to meet with Putin. Melenchon, too, is anti-EU and has vowed to pull out of NATO ― something that would be a delight for Russia.
Fillon, meanwhile, has called Russia sanctions "pointless" and is also accused of accepting $50,000 from a Lebanese businessman to facilitate a meeting between the man and Putin.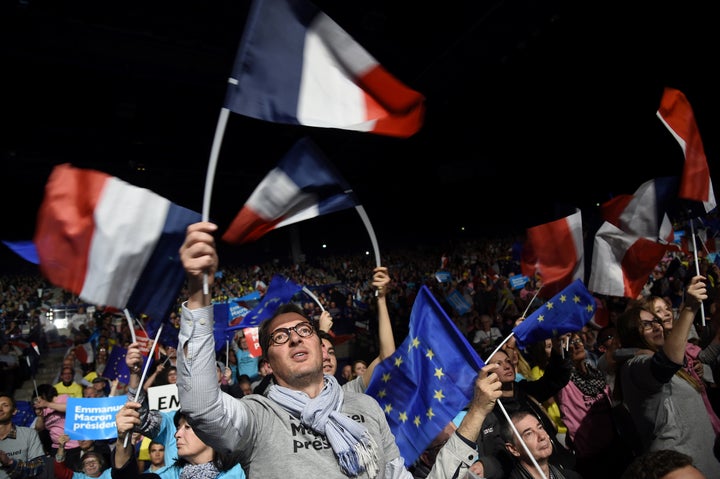 Fate of the European Union
Both Le Pen and Melenchon are campaigning for a withdrawal from the European Union and a shift away from the international institutions that make up the bedrock of modern Europe.
A French exit from the European Union could very well be the beginning of the end for the trading bloc. France is a key player in the EU as well as one of its largest economies, and its departure would come on the heels of Brexit ― already a traumatic event for the union.
If Le Pen fails to capture the presidency, however, it will be a blow to the European far-right narrative that populist parties are primed to take over the continent's politics. But barring a first-round exit or crushing defeat in the second round, Le Pen has already succeeded in mainstreaming a once-fringe party and its radical policies.
There is also no indication that support for the National Front will dissipate anytime soon. The party is extremely popular with young French voters amid high youth unemployment, and populist parties fare well in the opposition, where their extreme policies don't have to actually be implemented. The EU will have survived a potentially fatal challenge if France doesn't elect Le Pen, but antipathy toward the union will persist among many voters.