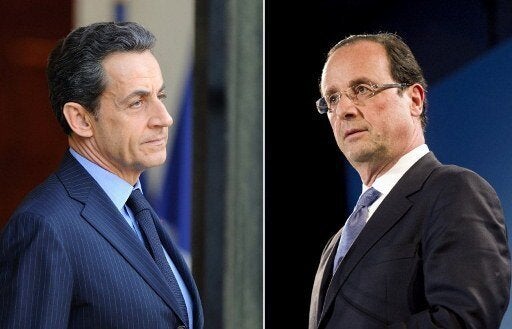 However beside this facade, some undercurrents of French society are becoming more apparent.
1.Nicolas Sarkozy lost because of his character and the lack of credibility of a program that he promised to execute five years ago, and did not. He is the first president not to come first after the primaries. He managed France in the road of overspending and over indebtedness: the French public debt is up 60%, an increase of $800 billion to $2 trillion. 2.The banking sector, considered as the source of all evils, should see its tax level increase by 15%. 3.Wealthy individuals (defined as earning more than $1.3 million) are expected to be taxed at 75% above that number. This measure has long been a source of contention as Nicolas Sarkozy started its mandate by reducing taxes for the wealthy. 4.Minimum wages will be increased and a recent increase in the Value Added Tax will not be implemented, in order to improve the purchasing power of the consumer.5.The extreme right , with a score of 20%, confirms that immigration, nationalism and other populist ideas are still extremely popular. This is probably the most surprising and worrying move to the far right in France.6.The extreme left, with a score of 12%, will not make it easy for a Socialist president to become a centrist.
Having said that, one should not expect revolutionary changes. The personality of Francois Hollande is more bourgeois than revolutionaire. He inherits a difficult financial situation and will not be able to increase social spending, one of the biggest in Europe.
The parallel with Francois Mitterand, who brought communists into the government and nationalized the banks, is striking. Francois Hollande is a realist, and will not take such extreme measures.
What kind of government the president will appoint? Seven former socialists who were ministers in Sarkozy's government are desperately trying to get in. The choice of Cabinet will soon give us a glimpse on what the president expects from its government.
As to the commitment of France to NATO or the European Union, there should not be major changes. The key unknown is the type of European leadership that Francois Hollande will be able to exercise on the ailing European decision process. He certainly will be less aggressive than his predecessor. While he mentioned his disagreement with recent treaties, they are not sufficiently critical to be worth a fight with other European member states.
The French electorate has increased its polarization between the extreme right and the extreme left. How will it play in the June parliamentary elections? The president needs to have a solid parliamentarian majority that Nicolas Sarkozy enjoyed. French citizens sometimes have a strange way to have a president from a different political family than the majority of its Parliament. It is called cohabitation. To have a better crystal ball on what to expect from Franc,e we will need to wait until end June. In the meantime, the next two weeks between the two rounds are not likely to be peaceful with an incumbent president desperate to protect his legacy.
Related
Popular in the Community