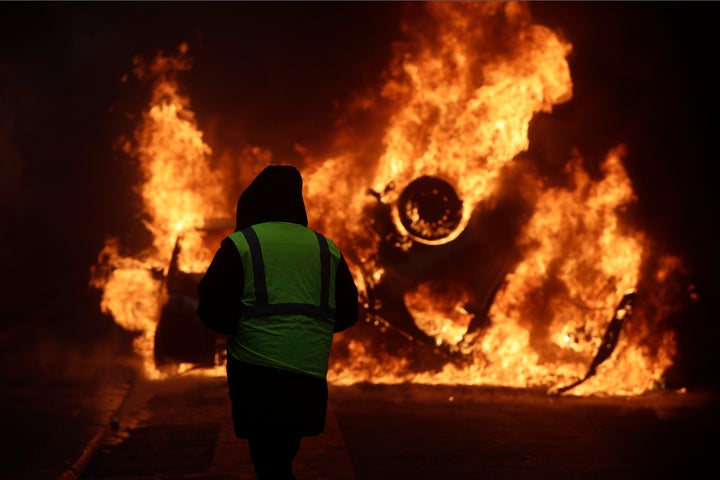 French President Emmanuel Macron reversed course on his controversial gas tax on Tuesday, announcing a six-month suspension in the face of weeks of fiery protests, where nearly 300,000 motorists donned the yellow vests French law requires drivers keep in their cars and blocked highway traffic.
The decision delighted the Wall Street Journal editorial board, who this week feted the protests as a "global carbon tax revolt" against "green piety."
"Nothing reveals the disconnect between ordinary voters and an aloof political class more than carbon taxation," the board wrote.
It was an unsurprising take from authors whose regard for monocled 19th-century industrialists as civilization's ethical and political peak renders them ideologically incompatible with the scientific realities of human-caused climate change and what it'll take to address it.
Their analysis, while incomplete, stumbles backward into the most vital climate policy debate happening outside the confines of the Republican Party's outright science denialism. Since the 1970s, neoliberalism ― the philosophy that preaches prosperity through privatization ― has dominated both major political parties in the United States, and been imposed throughout the world via hegemonic Washington-based financial institutions. Yet averting cataclysmic global warming, scientists say, requires an economic transformation that such free-market absolutism appears unable to deliver.
Rather, scientists and experts point to the kind of large-scale economic mobilization governments typically reserved for waging war as the only policy capable of scaling clean energy infrastructure with the speed researchers say is needed. This would keep temperatures within 2.3 degrees Fahrenheit above pre-industrial levels and protect food systems, freshwater supplies and coastal cities from catastrophe.
That framework undergirds the so-called Green New Deal, the proposal progressives like Rep.-elect Alexandria Ocasio-Cortez are pushing to scale down emissions over the next 12 years, the deadline by which United Nations scientists say world governments must halve emissions to keep warming within the 2.3-degree limit. Such a plan offers a chance to not only end the global economy's dependence on fossil fuels, but it also provides the mechanisms to reduce growing income inequality and provide good-paying jobs to millions who struggle to make ends meet even as they work multiple low-wage jobs.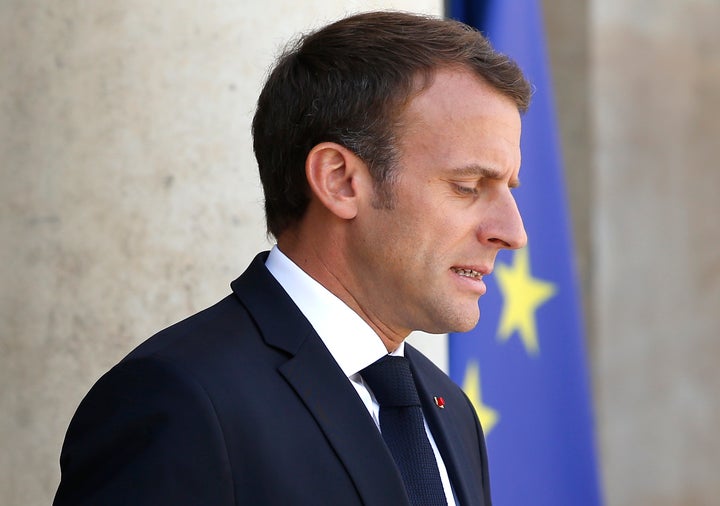 Some proposals, including the proposition Washington voters rejected last month, suggest taxing carbon dioxide and using the revenues to help pay for that kind of costly infrastructure build up. But pioneering work by economists such as Stony Brook University's Stephanie Kelton finds that the government can simply print more money without raising the additional funds through direct taxation or borrowing.
France's gas tax was was far less ambitious. Revenues from the levy, which would have raised prices by 24 cents a gallon on diesel and 12 cents a gallon on unleaded gas, were intended to pay down the country's growing budget deficit.
"A carbon tax should not be the leading force in any initiative," Greg Carlock, who authored a blueprint for a Green New Deal for the think tank Data for Progress earlier this year, said by phone. "It is one component of a broader suite of investments and reforms, and it's those investments and reforms that are going to not only end up benefiting the people, so they don't feel the pain, but that are really going to sell the package."
The role of carbon pricing, then, is to hasten the shift away from fossil fuels, according to Anders Fremstad, an assistant professor of economics at Colorado State University who in September published a paper proposing a carbon tax and redistributing the revenues to the low-income people who'd be most impacted by the cost spikes it could trigger.
"It's about class politics. The gas-tax stuff is the proxy."
"A carbon tax is not the full solution," he said by phone. "It's not the only public policy we need, because that's not going to build mass transit for us, or get us to buildings we need people to start living in. Here's something it will get us: Get private companies to put up more windmills and solar panels and phase out their coal use."
The protests in France were not against a climate policy. "We are not against the ecology, on the contrary," Benoit Julou, a spokesman for the protest movement, said last week on a France 3 talk show that was translated by the news site Earther. The demonstrations, instead, were against higher consumer costs imposed by a so-called "president of the rich." Macron's debut budget last year cut taxes on France's wealth tax by 70 percent and lowered capital gains taxes to a flat rate of 30 percent. That, according to the Paris-based journalist Cole Stangler, increased earnings for the country's wealthiest 100 taxpayers by more than $662,000 a year on average, with 40 percent of the total benefits flowing to the top 1 percent of earners.
In his latest budget, released in September, Macron capped public pensions and welfare benefits, and proposed slashing public sector jobs in what his left-wing rival Jean-Luc Mélenchon warned would be "a real bloodbath." It's worth noting that the richest 10 percent of people on Earth account for half the world's carbon emissions, according to OxFam.
Concluding the yellow-vests movement protests is a revolt against "green piety" and not austerity merits the same sort of skepticism Wall Street Journal editorial writers apply to climate science, research considered settled by all but those who make mistakes or take money from the fossil fuel industry.
"It's about class politics," said Brad Johnson, the co-founder of the super political action committee Climate Hawks Vote. "The gas-tax stuff is the proxy."
He likened the protests to the Boston Tea Party that ignited the American Revolutionary War.
"Obviously the colonists didn't care about tea," he said. "They liked tea, but they were really mad about the British government claiming monopoly on the economic activity that surrounded it."
Before You Go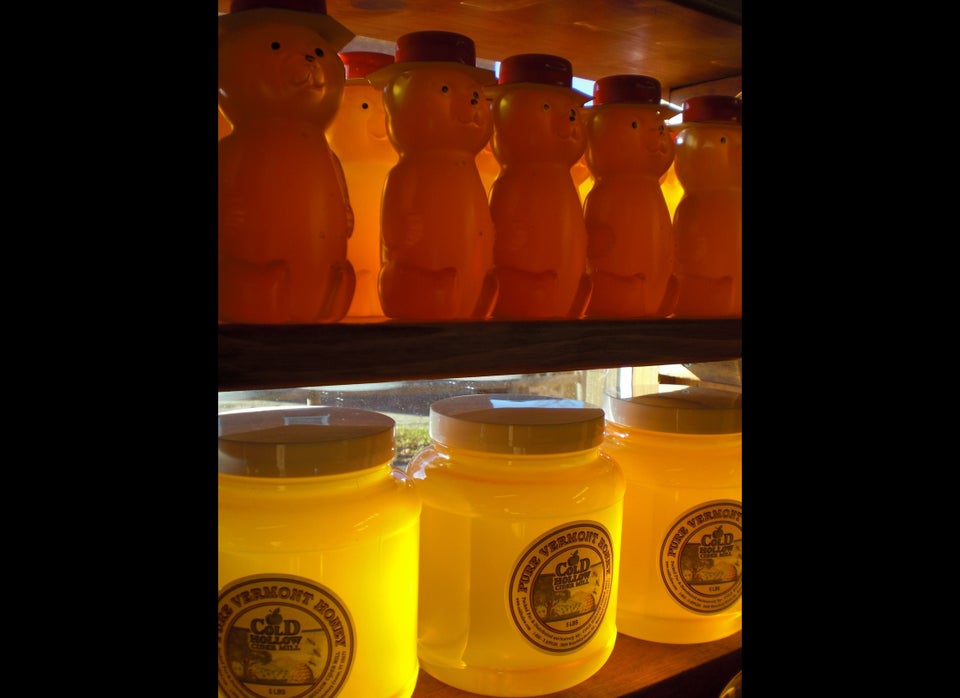 What Climate Change Just Might Ruin
Popular in the Community