If all goes according to plan, France could become the ninth European country to legalize gay marriage by 2013.
As UPI reports, French Prime Minister Jean-Marc Ayrault confirmed in an address to Socialist Party members Saturday that lawmakers plan to introduce national legislation in October that would allow same-sex couples to tie the knot.
"In October, we will send a bill to the National Assembly and the Senate to allow same-sex couples to marry," Ayrault is quoted as saying. "It would also allow them to form families and adopt children."
Not only do numerous polls indicate that French citizens support gay marriage, but President Francois Hollande declared his support for both marriage equality and adoption rights for lesbian, gay, bisexual and transgender (LGBT) couples during his campaign, Le Monde reported via Worldcrunch.
Still, the effort has been met with resistance among some in the traditionally Catholic country. Earlier this month, the French bishops' conference asked priests to read a prayer asking politicians to follow "their conscience," and stressing the importance of "the love of a father and a mother" during the Aug. 15 Assumption holiday, according to the Associated Press.
At present, Belgium, Denmark, Iceland, the Netherlands, Norway, Portugal, Spain and Sweden recognize same-sex marriage. In France, same-sex and heterosexual civil unions, which offer limited benefits for couples, have been legal since 1999, Reuters reports.
Before You Go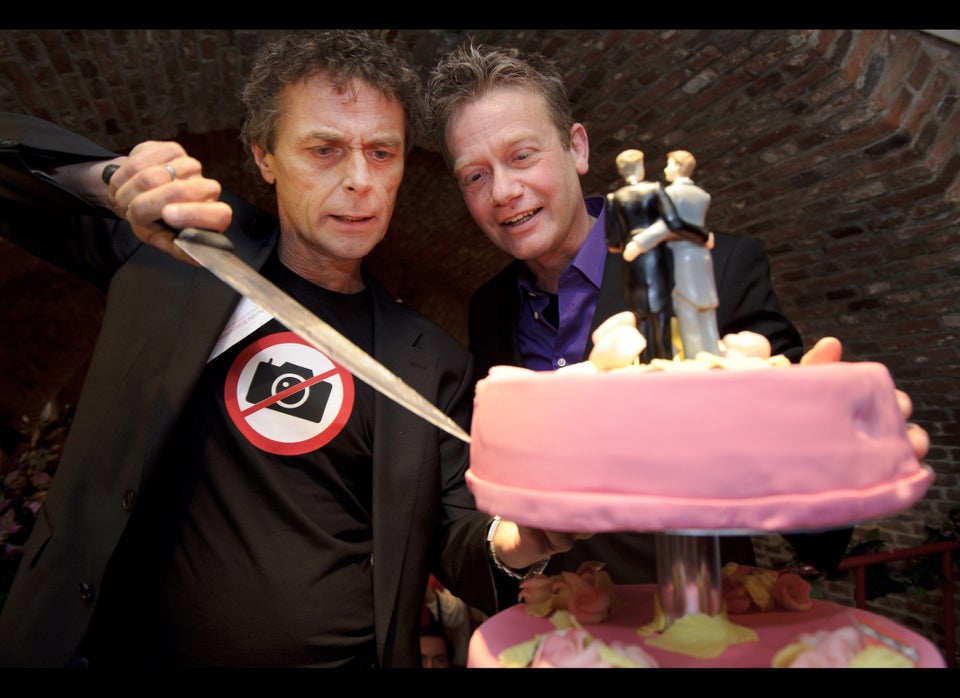 Gay Marriage Around The World
Popular in the Community