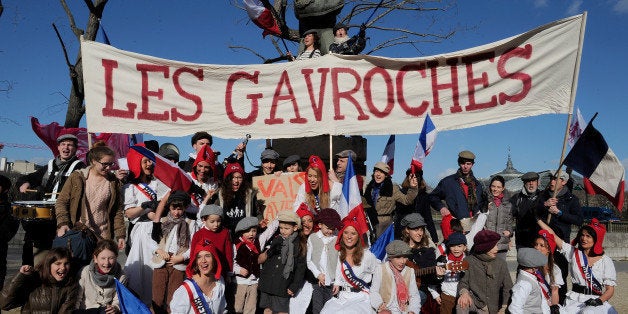 PARIS, Feb 2 (Reuters) - Thousands of demonstrators began gathering in Paris and Lyon on Sunday in a renewed protest against France's legalisation of gay marriage, which has mobilised conservatives of all stripes.
Organisers and police expected tens of thousands of people to join the marches against the Socialist government's "Marriage for All" law.
Ahead of the protests, Interior Minister Manuel Valls vowed that any violence against police would be dealt with severely.
Some 1,500 police officers were deployed in Paris and 600 in the central city of Lyon.
President Francois Hollande's government has dismissed speculation that it plans to increase access to medically assisted procreation and surrogacy for gay couples - which is nonetheless one of the protest themes.
The introduction of an "Equality ABC" programme to French elementary schools has also spawned outrage among traditionalists, amid internet rumours that small children are to be taught gender theory.
The protests are organised by "Demonstration for All", a right-wing umbrella group that emerged in response to the gay marriage law, passed last year.
"We are witnessing the constitution of a Tea Party à la francaise," Valls said in an interview with Le Journal du Dimanche, referring to the right-wing U.S. political grouping.
France's moderate right "has a duty to distance itself from movements that refuse to accept the democratic decisions of parliament", the minister said.
Geoffroy Didier, deputy secretary general of the opposition centre-right UMP, blamed the government for "pulling the pins on social grenades" during an economic crisis.
"More and more of our compatriots indeed want to preserve their economic, social and societal model," he said on RCJ radio, while adding that he would stay away from the protest.
"I wouldn't want to find myself alongside a minority whose positions are dubious or even quite problematic," he said.
The protests come amid heightened tensions over an upsurge in racist incidents that have blighted French public life and drawn condemnation from across the parliamentary spectrum.
Christine Taubira, the black justice minister behind the gay marriage law, was compared to a monkey by a National Front politician and depicted on the cover of right-wing Minute magazine with a headline pun about a banana.
French authorities also recently banned a show by popular comedian Dieudonne M'Bala M'Bala that includes a song about the Holocaust.
(Reporting by Laurence Frost; editing by Andrew Roche)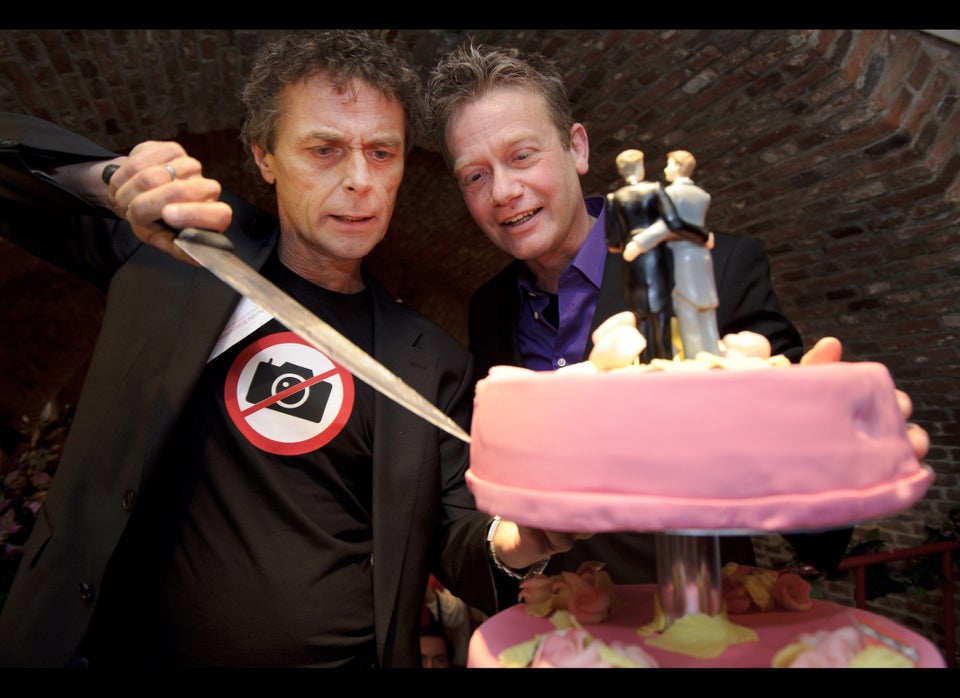 Gay Marriage Around The World