French far-right leader Marine Le Pen spent Sunday night dancing at her party headquarters to the sounds of Joan Jett's "I Love Rock 'n' Roll" and the Village People's "Y.M.C.A." Le Pen had just been soundly defeated in France's final round of presidential elections, but she appeared characteristically unfazed.
Le Pen was always a long shot to win the presidency, trailing independent Emmanuel Macron by around 20 percent in polls before the vote. Ultimately, she received just under 34 percent of the vote, a landslide loss that fell short of her National Front party's expectations and saw French voters from many different demographics rallying to oppose her.
Still, Le Pen's movement is unlikely to fade from France's political scene any time soon. The National Front has been embedded in French politics for decades, and over the long term, support for Europe's far-right populists has been growing amid the collapse of traditional party systems. Le Pen's election result, though worse than polls predicted, is still the best that France's far right has ever performed.
Le Pen faces a sizable challenge, however, in figuring out how to change French perceptions of her and the National Front if she wants to reach a wider range of voters. She could also face internal challenges to her leadership if the National Front crashes out of parliamentary elections next month.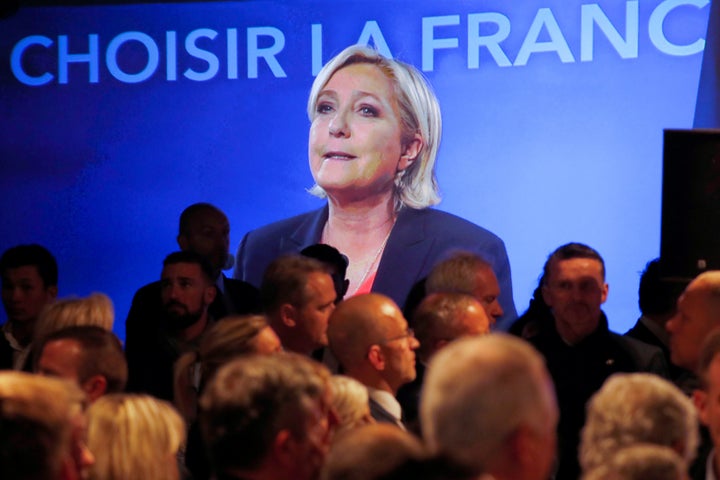 Although Le Pen spent years attempting to normalize the National Front, many voters still viewed her and the party in an extremely negative light. The most common reason given for voting Macron was to stop Le Pen, according to an Ipsos poll released after the election.
In her concession speech on Sunday, Le Pen acknowledged that the National Front would need to undergo a "deep transformation." Party Vice President Florian Philippot told reporters that this could include renaming the party entirely. But analysts say a name change may not be enough to shift public perception of the party, as long as it adheres to Islamophobic and nativist views.
"The reason that the party brand is still toxic is because her discourse still is," said Rainbow Murray, an associate professor at Queen Mary University of London. "I don't think a new name is going to change what the party is."
If Le Pen does want to reform the party, she would have to do so quickly, as critical parliamentary elections are approaching next month. The National Front has only two out of 577 seats in France's Parliament and is looking to make enough gains to become a major opposition party.
Failure to capitalize on the new surge of support for the party could hurt Le Pen internally, leading to increased criticism of her leadership after she botched some aspects of her presidential campaign ― including a key debate days before the vote.
But Le Pen still commands power within the National Front and has steered the party to unprecedented levels of popularity, establishing a strong base among younger voters.  
"The Le Pen dynasty doesn't fall easily," Murray said, noting that Jean-Marie Le Pen, Marine's father, faced a similar internal party uprising in the late 1990s that he managed to quell.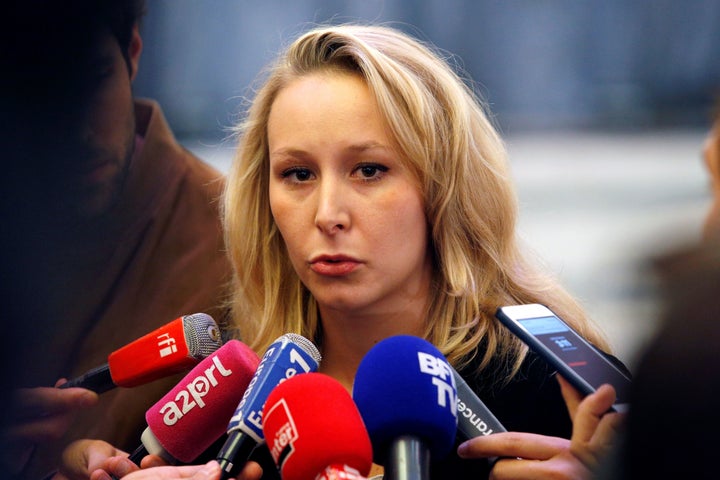 Le Pen also benefits from the reality that there are no obvious alternatives to take over leadership of the National Front. One possible successor was party MP Marion Maréchal-Le Pen ― the 27-year-old niece of Marine ― but on Tuesday, the younger Le Pen announced that she was stepping away from political life and would not seek re-election.
Marion Maréchal-Le Pen was one of the National Front's highest-profile figures throughout the campaign, and attracted heavy media coverage after becoming France's youngest ever member of Parliament in 2012. She represents a more conservative faction of the party, and during the campaign she took a more hard-line stance than her aunt on same-sex marriage and other issues.
Other leaders of the National Front have struggled to gain prominence or survive scrutiny. After Le Pen temporarily stepped down as party head before the election's final round, freshly appointed leader Jean-François Jalkh lasted only a few days before he was forced to step down over statements denying the Holocaust.
REAL LIFE. REAL NEWS. REAL VOICES.
Help us tell more of the stories that matter from voices that too often remain unheard.