France's Justice Minister Christiane Taubira is quoted as telling French newspaper La Croix, "Who is to say that a heterosexual couple will bring a child up better than a homosexual couple, that they will guarantee the best conditions for the child's development? What is certain is that the interest of the child is a major preoccupation for the government."
"Gay marriage would herald a complete breakdown in society," he is quoted by the Daily Mail as saying during a radio interview. "This could have innumerable consequences. Afterward they will want to create couples with three or four members. And after that, perhaps one day the taboo of incest will fall."
The draft law will be reportedly be presented to President Francois Hollande's cabinet for approval on Oct. 31. Same-sex and heterosexual civil unions, which offer limited benefits for couples, have been legal in France since 1999, Reuters reports.
Clarification: Language has been added throughout to clarify that the ban of gendered language applies only to government documents.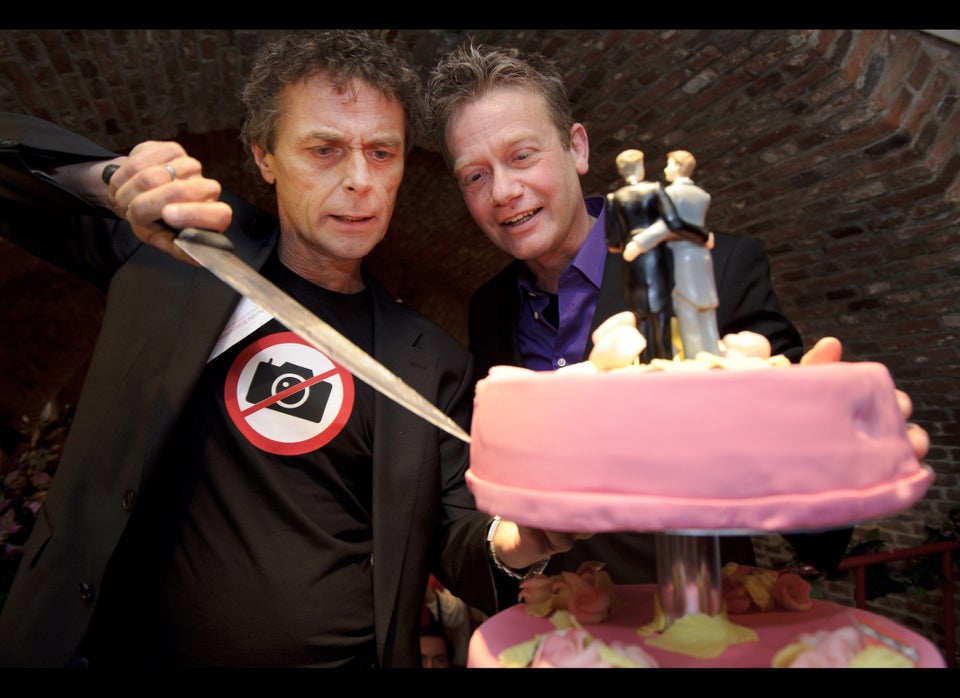 Gay Marriage Around The World
Popular in the Community