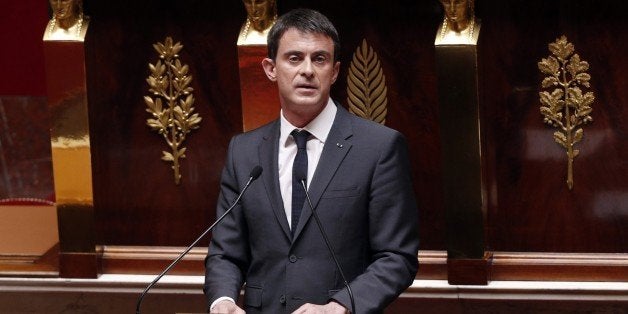 PARIS, April 13 (Reuters) - French spies could get more power to bug and track would-be Islamist attackers inside the country and require Internet companies to monitor suspicious behavior under a bill to be debated in parliament on Monday.
Web hosting companies say the legislation could frighten away clients. Civil liberties advocates say it lacks adequate privacy protections -- concerns dismissed by the government.
"The bill as it stands is vague, risks abuse, and casts the net of surveillance disproportionately wide," said Gauri van Gulik, a deputy director at Amnesty International, urging Paris to rethink the bill before taking a step "towards a surveillance state."
More than three months after 17 people were killed in attacks by three Islamist gunmen in Paris, the government is pushing measures that will allow spy agencies to tap phones and emails without seeking permission from a judge.
Surveillance staff will also be able to bug suspects' flats with microphones and cameras and add "keyloggers" to their computers to track every keystroke.
Speaking to parliament, Prime Minister Manuel Valls pledged France would not gather vast quantities of data under the new law, contrasting it with the Patriot Act the United States introduced after the Sept. 11, 2001 attacks.
"The critics or the posturing that refer to a French Patriot Act or the stench of a police state are outright lies and irresponsible in the context of threat we face," he said.
He said France was now monitoring more than 1,500 Islamists and about 300 people who have returned from fighting with militant groups in Syria and Iraq.
Paris has earmarked about 425 million euros ($448 million) to recruit thousands of extra police, spies and investigators to beef up surveillance and boost national security and intelligence.
In a column published on April 9, web providers threatened to relocate outside France because the bill would allow intelligence services to place "black boxes" on their infrastructure with algorithms to filter communications.
They would be forced to set up systems to monitor metadata -- not the content of communications -- under the legislation. If specific Internet users were acting suspiciously, the government could then demand access to their personal information.
French web hosts such as the OVH group, which said last December it was looking to invest 400 million euros in its development, say such monitoring would scare customers away.
"The draft bill destroys freedoms, but it is also anti-economic and essentially inefficient for the objective it sets out," read the column signed by OVH and six other Internet firms. ($1 = 0.9492 euros) s (Reporting By John Irish; Editing by Larry King)
REAL LIFE. REAL NEWS. REAL VOICES.
Help us tell more of the stories that matter from voices that too often remain unheard.