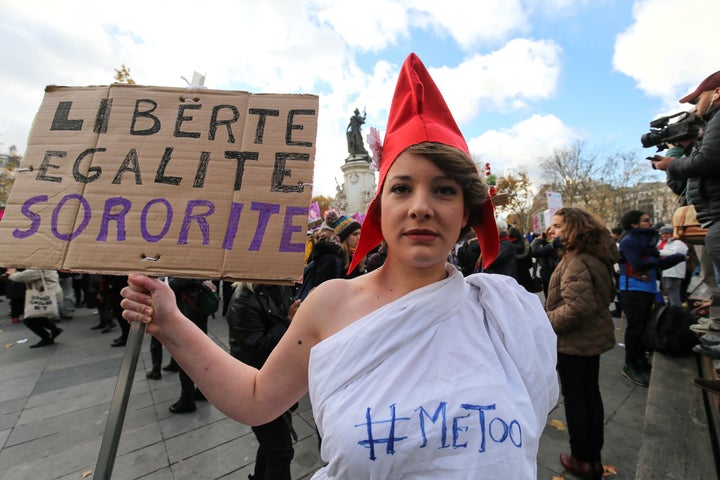 France just outlawed street harassment.
French lawmakers approved a bill early Thursday morning that makes catcalling and sexist comments a crime, Reuters reported. Street harassment is now a punishable offense with on-the-spot fines of up to 750 euros, or around $870. According to earlier reports, harassers could be fined more for repeat offenses or cases that become physical.
"Harassment in the street has previously not been punished. From now on, it will be," Marlene Schiappa, France's minister of gender equality and creator of the legislation, told Europe 1 Radio on Thursday. "What's key is ... that the laws of the French republic forbid insulting, intimidating, threatening and following women in public spaces."
The law passed the French National Assembly unanimously, with 92 voting in favor, German outlet Deutsche Welle reported. Some progressive lawmakers abstained from voting, arguing that the legislation didn't go far enough.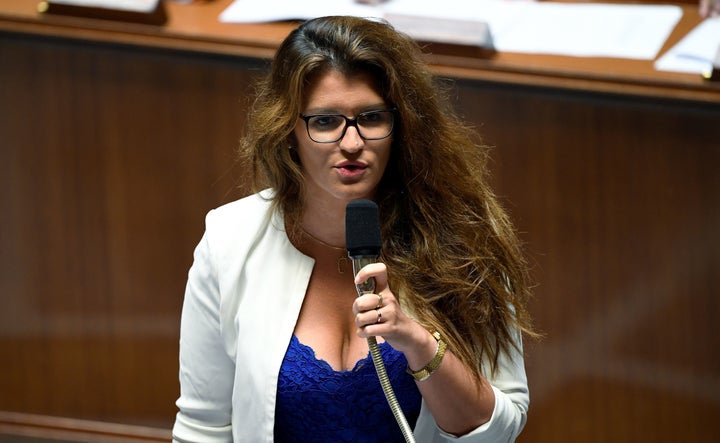 Schiappa, along with other women's activists, have been advocating for the legislation since March. In addition to fining catcallers, the measure also sets the age of sexual consent to 15, which Schiappa argued will help assist in rape prosecutions. The bill also creates tougher penalties for online harassment, outlaws "up-skirting" photos and extends the statute of limitations for the rape of minors.
French President Emmanuel Macron said in March that the legislation is meant to ensure that "women are not afraid to be outside." The law will take effect in September.
"The law against sexist and sexual violence has been passed unanimously. Thank you to the parliamentarians," Schiappa tweeted after the bill passed. "This is not an end but the beginning of a resolute implementation to eradicate violence against women, a change of society."
The legislation passed just days after a French woman named Marie Laguerre posted a shocking video of a street harasser slapping her after she told him to shut up. The unidentified man rushed towards Laguerre, threw an ashtray at her head, which just barely missed her, and then struck her in the face. The attack received international attention, with many people calling for a crackdown on street harassment.
"I can't keep quiet, and we mustn't stay silent," Laguerre wrote on her Facebook page after the incident. "Hoping it'll make things [change] for all women who suffer from harassment and sexist violence on a daily basis."
Popular in the Community