 PARIS, Sept 9 (Reuters) - French President Francois Hollande could outline 20 billion euros ($26 billion) in tax hikes and may lower the country's growth forecast for 2013 to a maximum of 1 percent when he speaks on national television on Sunday evening, a French newspaper said.
Weekly newspaper Le Journal du Dimanche said Hollande's government had finalised the "budgetary effort" required as France tries to hit its public deficit target of 3 percent of gross domestic product (GDP) next year or risk losing investors' trust.
The budget will be presented at a Sept. 28 cabinet meeting, pushed back by two days to allow for Hollande's trip to the United Nations' General Assembly in New York and is expected to be the most austere budget in 30 years.
Hollande said last week that by holding state spending steady next year in nominal terms, excluding debt servicing and pension payments, his government would save 10 billion euros in inflation-adjusted terms.
However, that would amount to just one third of the more than 30 billion euros in savings which Hollande says are needed to hit next year's deficit target and stay on course to balance the budget by the end of his five-year mandate.
With his government refusing to cut staffing levels, the bulk of the adjustment will have to come from tax rises.
The increase in taxes would be "between 15 to 20 billion euros," the paper said citing an unidentified source. It added the rises would target firms, wealthy households and savings.
Hollande may also lower the 2013 growth forecast to a maximum of 1 percent if it is finalised ahead of the television interview at 8 p.m. (1800 GMT), the paper said.
The French government is sticking with its 2013 economic growth forecast of 1.2 percent for now but could still trim it in an upcoming budget bill given gloomier estimates by economists, the prime minister's office said on Sept. 5.
"I don't expect much tonight," Marine Le Pen, president of the far-right National Front, told reporters on Sunday. "When the plane crashes on take-off there's little chance of flying. This government crashed on take-off."
Four months into Francois Hollande's presidency, tumbling ratings, cabinet squabbles and talk of inertia have forced him to rethink a soft-touch leadership style that has raised doubts he has the clout to revive France's economy.
Having won the May election with 51.6 percent of the vote, Hollande's ratings have slid below 50 percent in less than half the time it took Sarkozy to fall from favour.
A BVA poll published for Le Parisien on Sunday suggested that almost 60 percent of French people are "relatively unhappy" with the president's start compared with 34 percent on May 31.
In an interview with Le Monde's weekend edition, Hollande defended his style, but admitted the government needed to step up a gear.
"I continue to believe that I was right to push for a period of consultation rather than an accumulation of good or bad decisions," he said. "(But) the urgency is such that it is necessary to accelerate."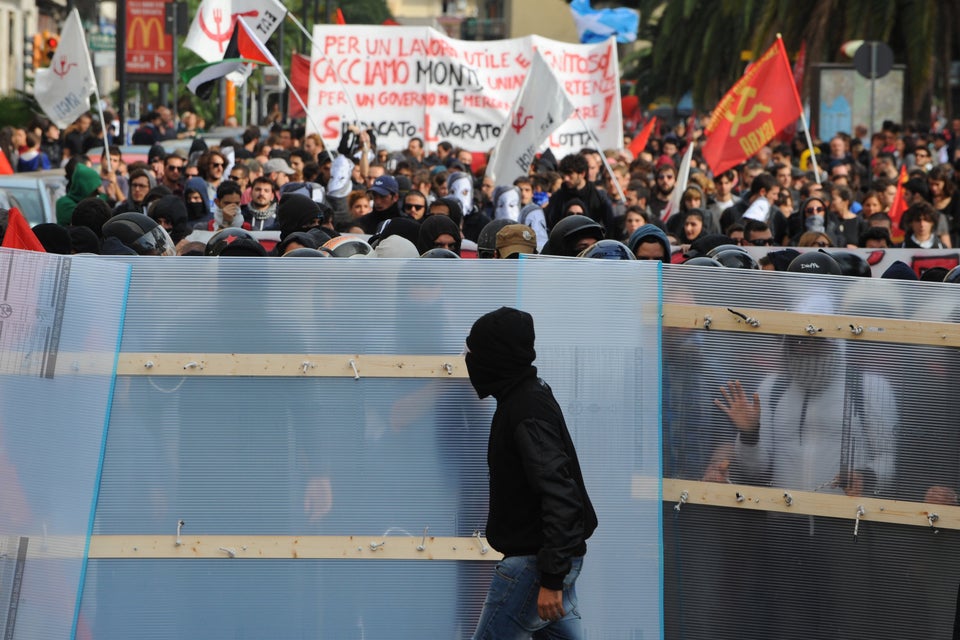 Euro Area Countries With High Unemployment