It's been one year since France suffered the most brutal attack it's seen in recent history, and yet the terrorist threat across the country is still just as prominent.
On the night of Nov. 13, 2015, gunmen stormed bars, restaurants, a soccer stadium and a concert hall across Paris, shooting diners in cold blood and holding people hostage before slaughtering dozens more. A total of 130 died that night.
Many countries around the world are grappling with radicalized individuals who intend to cause major harm. France's struggle, however, is arguably one of the toughest.
And one year after the Nov. 13 attacks, experts argue that the country hasn't made much permanent progress against the forces that seek to destroy it.
France has seen a spate of major terror attacks in the span of a year and a half. Last January, militants in Paris attacked the Charlie Hebdo offices, killing 12, and then stormed a kosher grocery store, killing four. Then came the November attacks. And on Bastille Day this July, France's national holiday, one man drove a truck into a crowd watching fireworks in the southern city of Nice. A few weeks later, two men pledging allegiance to the so-called Islamic State slit the throat of a priest in Rouen.
"There will be new attacks, there will be innocent victims ... it is my role to tell this truth to the French people," French prime minister Manuel Valls said in September.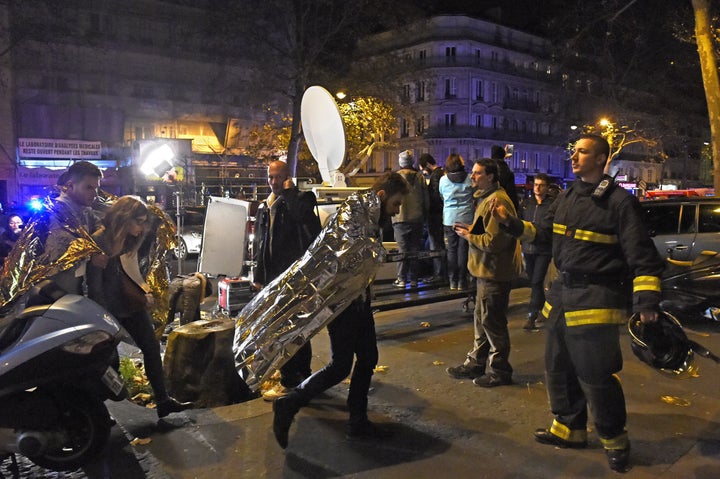 A Trifecta Of Threats
France faces a combination of threats, making it difficult to craft a comprehensive strategy to combat them, said Wassim Nasr, a journalist with France 24 and a terror expert who has reported on the Middle East since 2011.
First and foremost, the Islamic State sends trained operatives into Europe, Nasr told The Huffington Post. Fighters trained in Syria, for example, carried out the Nov. 13 attacks and an attack in Brussels in March.
Yet there are also people unaffiliated with the group who carry out attacks on its behalf or in its name. Examples of this phenomenon are rife across Europe and are even becoming more common in the U.S. Omar Mateen, the man who killed 49 people in an Orlando nightclub in June, had pledged allegiance to ISIS, as did a Syrian man who blew himself up in Germany in July, killing 15.
On top of these, Nasr said, a third threat comes from the lone wolves, like the man who drove his truck into throngs of people in Nice.
"There's a real danger of all of these things," he said.
And a historic lack of social cohesion between French nationals and immigrants, going back decades, is an important factor in explaining why these threats exist in the first place, argued Boris Toucas, visiting fellow at the Center for Strategic and International Studies. Almost 10 percent of France's population is Muslim, but the country's minority and immigrant communities have been historically marginalized.
Not to mention the "increasingly unstable international environment," he said, which has been shaken up by the war in Syria and the refugee crisis that has left most of Europe scrambling for a response. More than 1 million refugees entered Europe in 2015, and hundreds of thousands more have come in this year.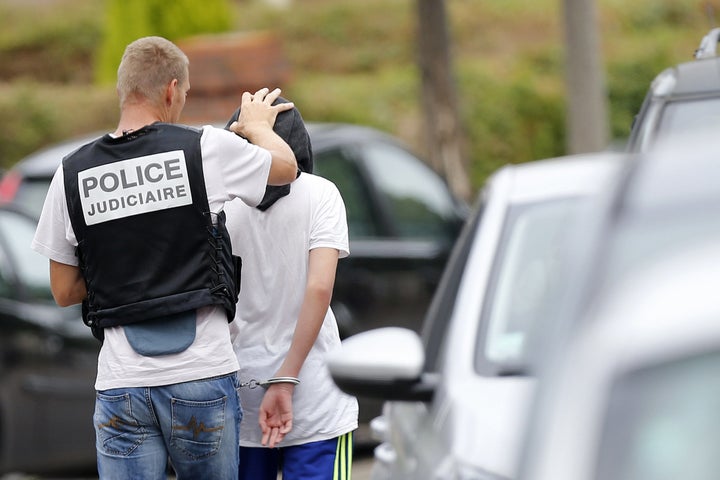 How France Seeks To Combat These Threats
France is a "laboratory" for how to deal with terrorism, Toucas said. The country has faced a disproportionate number of attacks over the last few years compared to other Western countries, and it's also implementing a large number of new ― and in some cases controversial ― policies.
The fight against terror has been a mainstay of President François Hollande's administration, but received unprecedented attention beginning in January 2015 after the Charlie Hebdo attacks.
The country has more than 900 citizens fighting abroad for the Islamic State in Iraq and Syria, according to research conducted by the International Centre for Counter-Terrorism ― more than any other country in Europe. And 15,000 people in the country are in the process of being radicalized, prime minister Manuel Valls said in September. In Germany, this number is around 520. In Belgium, where hundreds also escape to be trained in Iraq and Syria, the number of radicalized individuals in the country is actually lower than it was two years ago, the government said.
""There will be new attacks, there will be innocent victims.""
France's parliament investigated last year's terrorist attacks on Paris and determined that there was a "global failure" of French intelligence. So the government instituted a "series of administrative and legislative reforms aimed at adapting to the new paradigm," Toucas said.
A national state of emergency, put in place last November, has also been continually extended since then. It enables police to conduct raids and place people under house arrest.
France also created a mandate to open de-radicalization centers across the country. Valls said he aims to open a dozen centers by the end of 2017.
The centers will likely offer job training, psychological support and possibly the incorporation of some "active religious leaders that would also bring in alternative religious viewpoints," said Kim Cragin, an adjunct political scientist at the RAND Corporation.
Is It Working?
These strategies haven't seen much success yet, indicating that the road to lasting solutions to the terror threat will be long, experts say.
"There is much to be done, it's a long run," Nasr said. "This is the thing of the century. Nobody has the right answer yet, it's a multidimensional problem [unique] to this era."
Politicians are busy trying to placate people, he added. "They say they are passing new laws but it is polarizing the society."
De-radicalization centers don't work, he argued. Officials "treat it like a drug addiction problem. Yes, people can leave jihad, but people cannot be forced to leave it, they have to make their own choices."
Many of those who have gone through de-radicalization programs are back working with al-Qaeda, he said, although there is no definitive evidence to back this up.
And it may get worse before it gets better, he said. Militant groups like ISIS wield much more power now than just a few years ago when measured by the sophistication of their communication networks that extend into Europe. Several foiled terror plots over the last few months in France, for example, all link back to a militant based in ISIS-held territory named Rachid Kassim, who instructed people on how to carry out attacks in France through the messaging app Telegram.
The numbers of western Europeans heading to conflict zones to join the Islamic State "are unprecedented, so traditional law enforcement is viewed as insufficient," Cragin added.
What countries like France can and should do, Toucas said, is work much harder to eliminate the social tensions that divide their population.
"The French society has proven that it is, indeed, very resilient, maybe more than many expected," he said. "Now the challenge is to ensure, improve and enhance internal social cohesion and to propose a project that unifies the society around values, but also toward a common future."
Related
Before You Go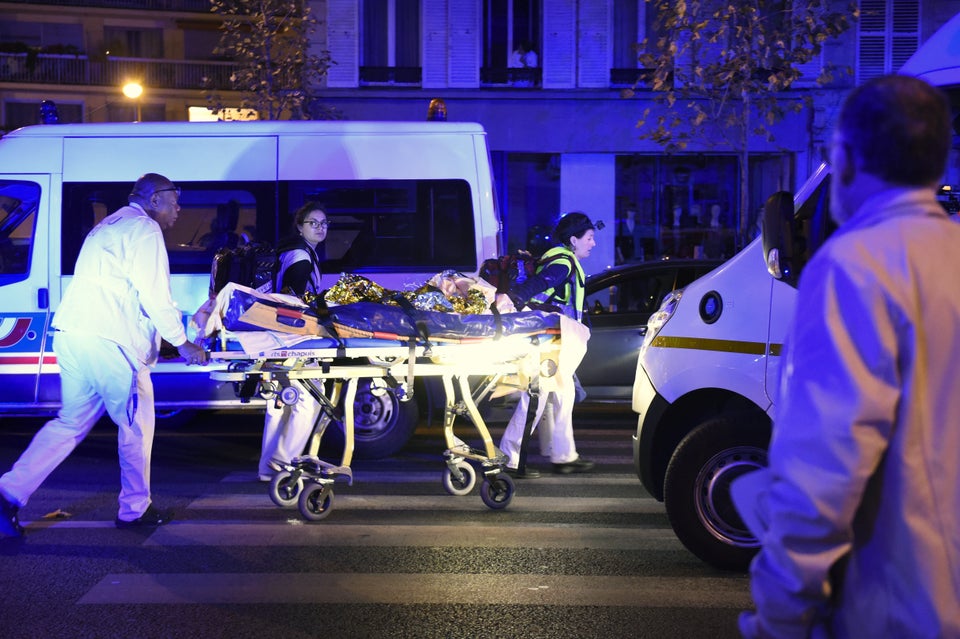 Witnesses React To Paris Attacks
Popular in the Community