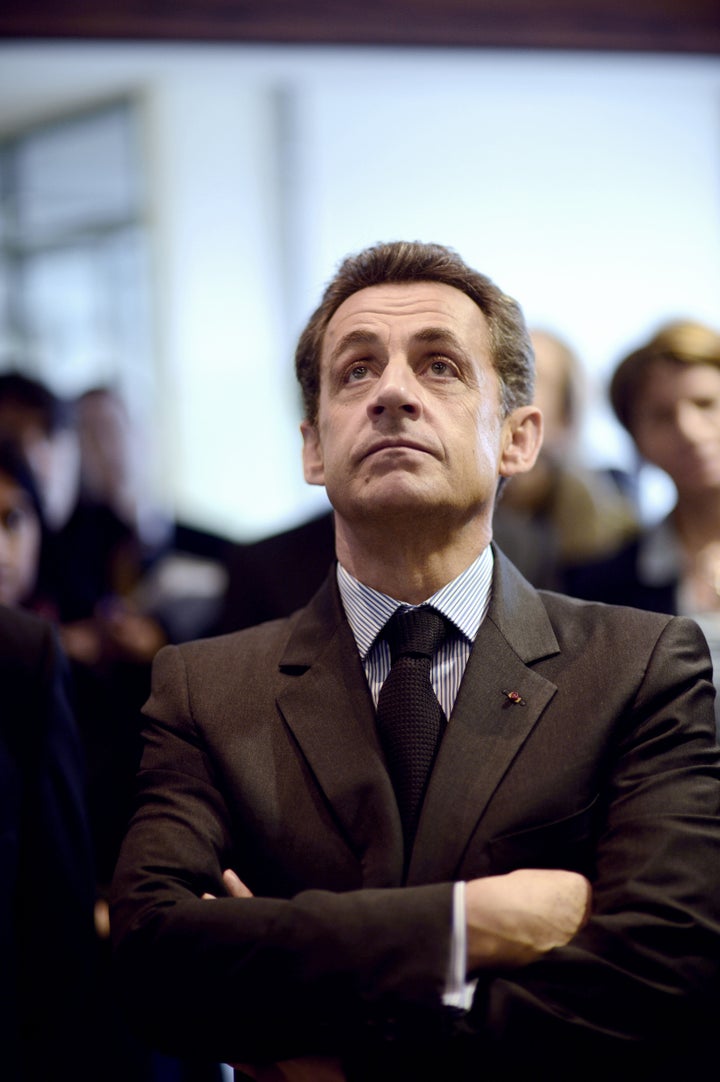 A procession of tens of thousands of Parisians holding signs that read: ''No to Racism! No to Anti-Semitism!'' makes its way through the city in a silent show of solidarity. Joining them are religious and political leaders of all stripes, including the French president, all responding to a series of attacks against Jews and Jewish property.
This may all sound familiar, but it did not happen a few days ago. It happened in May 1990, in reaction to the desecration of a Jewish corpse and Jewish graves by neo-Nazis in a cemetery in the southern town of Carpentras. The 'Carpentras Affair,' as it came to be known, became a touchstone for French Jews who experienced, for the first time in years, a true show of support from their government and from their neighbors.
France is once again marching in solidarity as it reels in the wake of a series of cold-blooded killings in the southwestern part of the country over the past week. Once more, Jews, this time three children and their Rabbi, were targets. But the similarities end there. Journalists and others have been quick to label these as acts of anti-Semitism. References to France's Holocaust past proliferated. Israeli commentators "warned of the growing specter of anti-Semitism in Europe." As vicious as these murders were, however, they were not acts of anti-Semitism. Unlike the 'Carpentras Affair' where the neo-Nazi perpetrators were clearly only seeking a Jewish target, Mohammed Merah's aim was broader. He sought to create chaos and fear across all strata of French society, irrespective of race or religion.
His reasoning was politically motivated -- he claimed ties with al Qaeda -- and diffuse: he wanted to "avenge Palestinian children" and to punish France for its military actions overseas. His targets included not only French Jews, but also members of the French military. He succeeded in killing three paratroopers, two of them Muslim, of North African descent and putting a fourth, from Guadeloupe, in a coma. This is not only a Jewish, North African or Guadeloupian tragedy; it is also a French one.
That France mourns as one is critical. In recent decades, French society has become increasingly divided. Social ills have become more increasingly apparent but little has been done to address them. Jews and Muslims in particular, have each been deeply affected in their own ways. Jews have repeatedly felt the sting of anti-Semitism and have feared for their future. Yet the government response to their plight has been limited and muted. Muslims, along with other minority groups, have faced pressing issues such as poor housing, low employment, and subpar education. Instead of tackling these inequalities, though, President Nicolas Sarkozy singled out France's Muslim minority by banning headscarves from public schools and burkas from the street.
For weeks now, France has been in the throes of its presidential election season; a cycle that reflects the overall tone of the past decades. Candidates of various political stripes used angry rhetoric against foreigners, immigrants, and those of immigrant background. The most recent flap over the supposed ubiquity of halal meat on French dinner tables and a denunciation of ritual slaughter, led one French Muslim to tell the Guardian, that "France has let its Muslim population down. Instead of being integrated and treated with equality, [we] have been made to feel like "the enemy within.""
Like his predecessor François Mitterand during the Carpentras Affair, Sarkozy immediately expressed his outrage over the seven deaths. He and the other presidential candidates suspended their campaigns while a country-wide manhunt was underway. Marine Le Pen, a far-right and outspoken anti-immigrant candidate, condemned the shooting, asking French authorities to "do everything possible to prevent another tragedy."
These demonstrations of solidarity are all well and good, but on their own, they mean little. At the time, Carpentras demonstrated the symbolic power that comes from a people marching and acting as one. It seemed to send a message to French Jews that this time they would not be abandoned, as they had been previously, in the face of anti-Semitism. That show of solidarity was short-lived. It took only ten years for the volatile mix of domestic and international politics coupled with a government lacking in political will to give way to a new more intense wave of anti-Jewish incidents.
As in 1990, after news of Tuesday's shooting broke, ordinary French citizens of all religious and ethnic backgrounds took to the streets in Paris and elsewhere in a series of silent demonstrations to show their deep sadness in the face of such violence. United in victimhood, Jews and Muslims, immigrants and French-born are demanding a united front against all forms of hatred; an end to divisive politics. Now that the manhunt is over, however, the candidates will resume their campaigns. Sarkozy has said he stands with a France united in its grief, but France will not mourn forever. As a presidential candidate, and more importantly as president, he needs to build upon this rare show of solidarity as a jumping off point for a national discussion; one that openly acknowledges the social inequalities and prejudices that exist in modern France and that suggests a series of pro-active steps to address them. Equally critical is a conversation that reminds France that it cannot wait for the next national tragedy to bring them together, because by then, the ballooning societal divisions may be beyond repair. Perhaps these suggestions are too grandiose or naïve, especially during an election season. But, to borrow from the Italian novelist Primo Levi: if not now, when?
Calling all HuffPost superfans!
Sign up for membership to become a founding member and help shape HuffPost's next chapter