Frances McDormand took home the Oscar for Best Actress for her role in "Three Billboards Outside Ebbing, Missouri" Sunday night, but, as host Jimmy Kimmel stated, she should have also gotten an Emmy for her speech.
"Pick me up if I fall over a little bit, because I've got some things to say," she said after getting onstage to accept her award, her second after winning for "Fargo" in 1997. McDormand thanked her family and then put down her Oscar and called on every woman nominated that evening to stand up with her.
"Meryl, if you do it, everybody else will. C'mon," she implored to the clapping Streep in the front row.
"Look around, everybody. Look around, ladies and gentlemen, because we all have stories to tell and projects we need financed," McDormand said.
"Don't talk to us about it at the parties tonight. Invite us into your office in a couple days or you can come to ours, whichever suits you best, and we'll tell you all about them. I have two words to leave with you tonight. Ladies and gentlemen: inclusion rider."
Celebrities and fans were raving about the speech and the actress' call to action on Twitter.
Many, however, were thoroughly confused about what McDormand meant by her final words, a legal term not usually heard on award shows.
McDormand also talked about representation in her acceptance speech at the Golden Globes in January, where she mentioned the Time's Up initiative in Hollywood.
"So many of you know I keep my politics private but it was really great to be in this room tonight," she said at the time. "To be a part of a tectonic shift in our industry's power structure — trust me, the women in this room tonight are not here for the food. We are here for the work. Thank you."
Support HuffPost
The Stakes Have Never Been Higher
Before You Go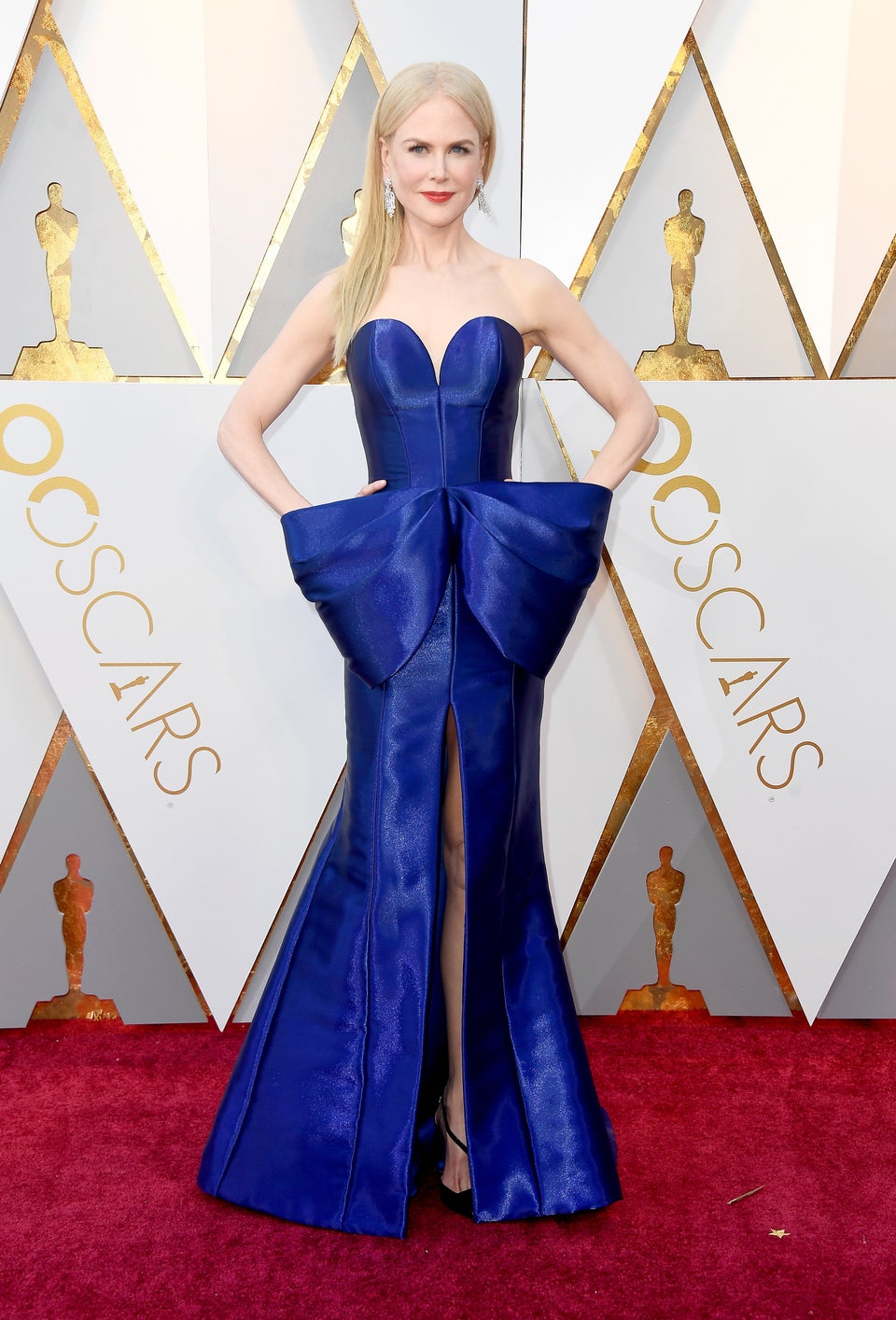 Oscars 2018 Red Carpet Looks
Popular in the Community