Backstage in the press room, nearly everyone around me, including myself, scratched their heads and said something to the effect of, "What is that? And is it inclusion rider or inclusion writer?" We quickly started Googling and hunting on Twitter to figure it out.
After the telecast wrapped, a victorious McDormand, star of "Three Billboards Outside Ebbing, Missouri," arrived in the press room ― with her best actress Oscar in hand. Not surprisingly, the topic came up.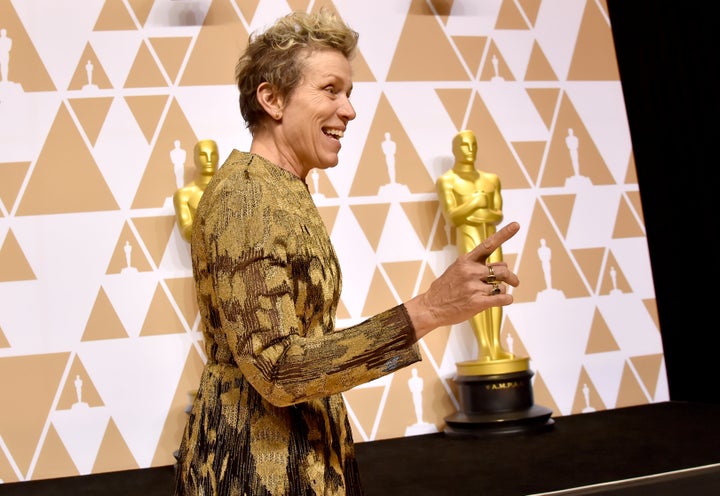 "Please explain your comment at the end ― the two words 'inclusion rider,'" one reporter asked.
"Right. I just found out about this last week. There is, has always been available to all ― everybody that gets, that does a negotiation on a film ― an inclusion rider which means that you can ask for and/or demand at least 50 percent diversity in not only the casting, but also the crew. And so, the fact that we, that I, just learned that after 35 years of being in the film business ― it's not, we're not going back. So the whole idea of women trending, no. No trending. African-Americans trending, no. No trending. It changes now, and I think the inclusion rider will have something to do with that. Right? Power in rules."
McDormand may have only learned about inclusion riders last week, but the concept has been circulating for at least a year.
Kalpana Kotagal of the law firm Cohen Milstein worked on drafting the inclusion rider with Stacy Smith, founder of the University of Southern California's Annenberg Inclusion Initiative, alongside producer and actor Fanshen Cox DiGiovanni.
"It's a short addition to a contract that an actor can take into negotiations with a studio that would provide for a hiring and casting process that basically follows some best practices and helps to cut through some unconscious bias to hopefully lead to casting and crew hiring that better reflects the world that we live in," Kotagal told HuffPost.
Kotagal says that some A-listers and production companies have already started successfully using the provision. Her hope is that it becomes the norm in the industry.
"Women like Ava DuVernay and Shonda Rhimes have been using these kinds of hiring practices in their own work for as long as they've had the power to be able to do it," Kotagal said. "This contractual provision is about is giving those who have the bargaining power in the industry, historically straight white men, giving them the tool to say, 'I'm going to use my bargaining power to drive change in this industry.'"
"That's why it's different than lots of other tools. It doesn't call on those who have struggled to find a place in the industry to also be the source of the solution," she said. "Instead it says, those of you who have power, who want to make change, here's your tool do it."
Kotagel had no idea McDormand would mention an inclusion rider in her acceptance speech Sunday night. But she's certainly glad she did.
"We knew this had to take off at some point," said Kotagel. "It's a common sense solution to what has been a thorny and hard-to-address problem."
McDormand's passion for the Time's Up movement to fight harassment and inequality is part of the reason she decided to attend the Academy Awards this year.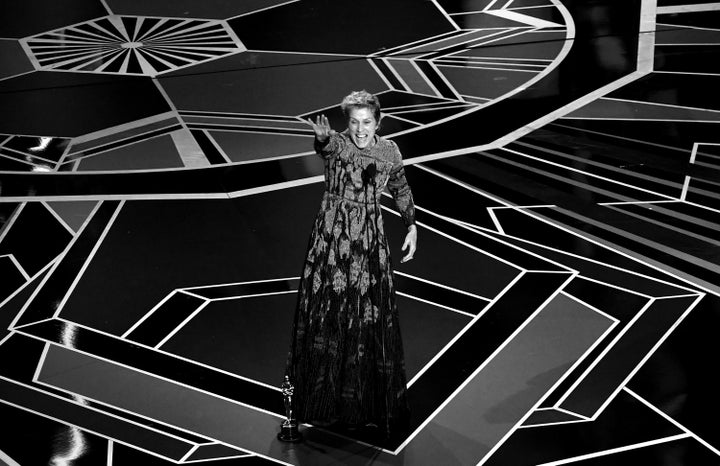 "As you know, I don't show up all the time. I only show up when I can and when I want to, but I was there at the Golden Globes and it's almost like there was an arc that started there. It doesn't end here," she said backstage. "We actually started a conversation that will change something."
McDormand's comments followed her roaring acceptance speech in which she asked that all female nominees stand.
"Look around, ladies and gentlemen, because we all have stories to tell and projects we need financed," she said.
It seems likely that if more people with bargaining power bring the inclusion rider to negotiations, then we'll see an increasing number of women standing at future awards shows.
Before You Go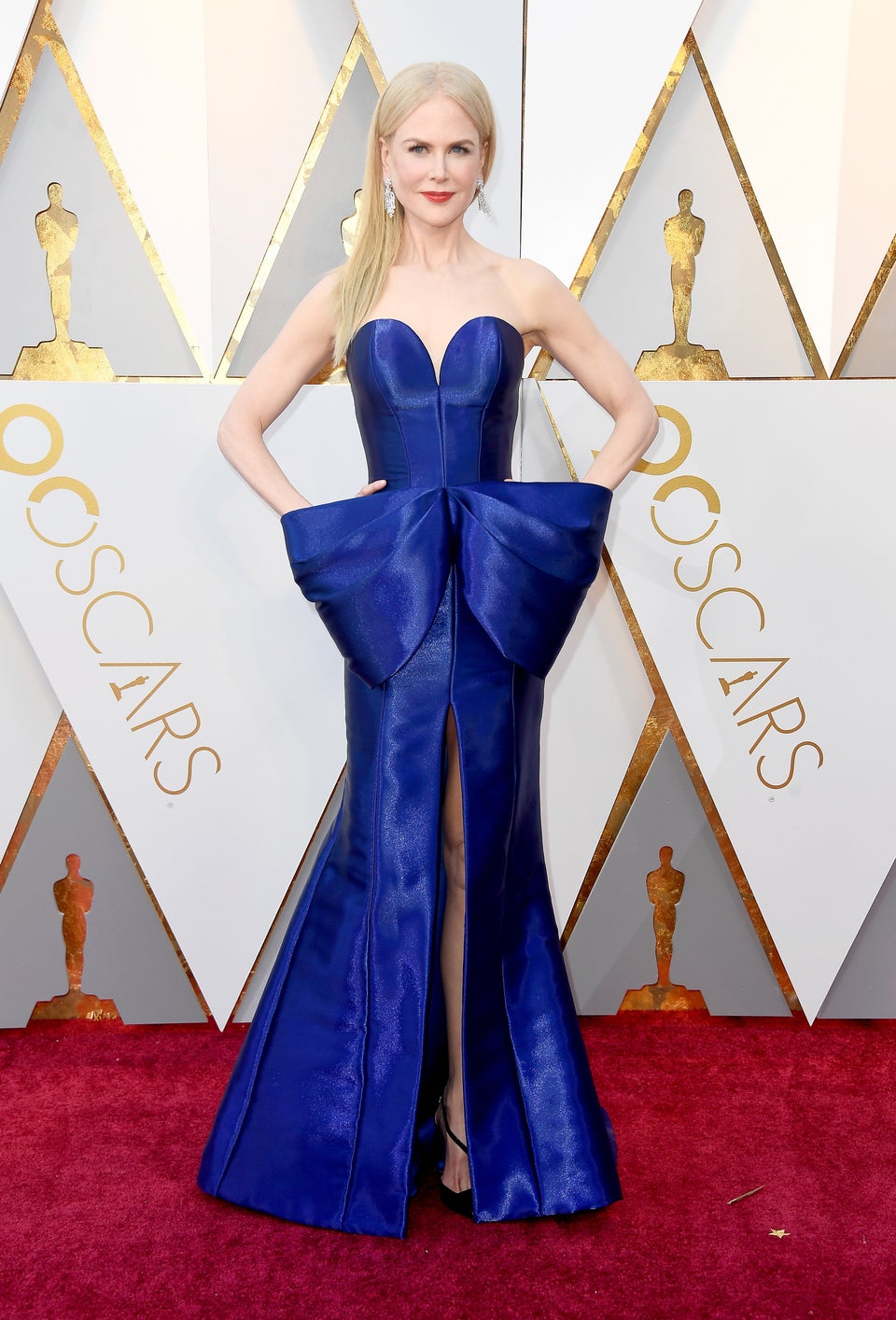 Oscars 2018 Red Carpet Looks
Popular in the Community