Francesca Woodman turns familiar domestic spaces into places haunted by feminine spirits. It is hard not to include Woodman's own tragic tale in the interpretation of her work; she killed herself in 1981 by leaping out of a window and plummeting to her death at only 22 years of age.
In her lifetime, Woodman took over 800 photographs, most during her time as a RISD student. Her black-and-white photographs depicted the female body as a blurry stain that had been rubbed out. She used long exposure to achieve this image of haunting lightness, where apparitions float like wisps of cotton candy.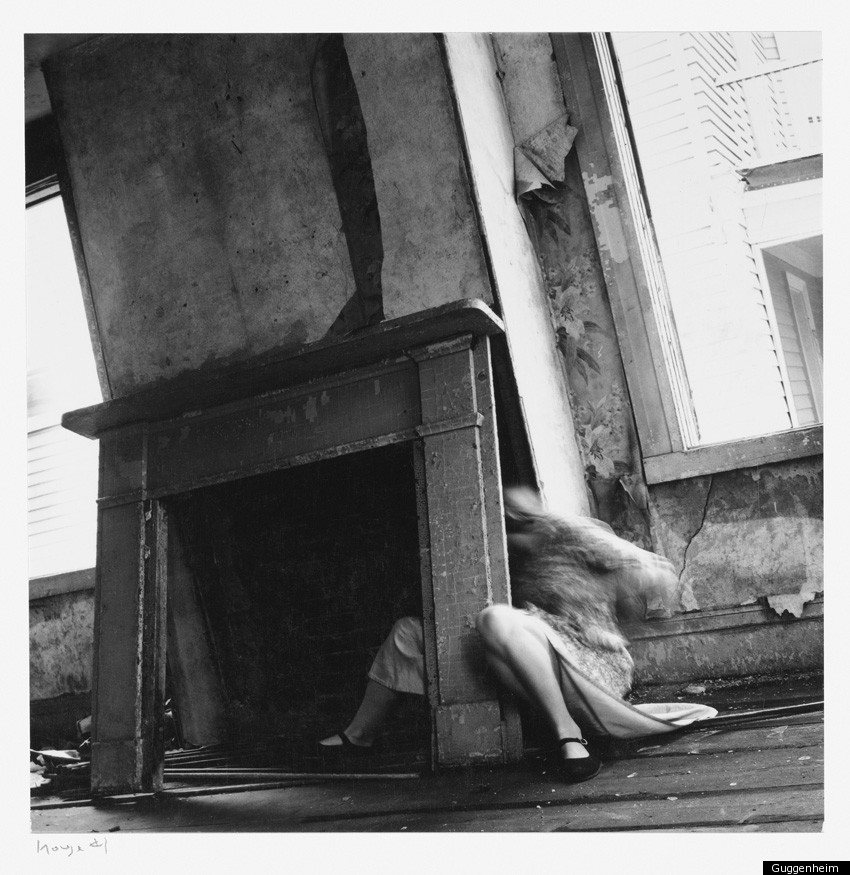 The Denver-born artist's work combined the gothic and the surreal -- think Man Ray meets Sylvia Plath. Yet all allusions are overpowered by the haunting emotional presence within the photos. Woodman captured women as both docile and deranged, isolating body parts and masking faces to erase their identities. Nude bodies emerge out of eroding wallpaper in one image, while in another a girl in a flowing white dress does ballet, looking absolutely possessed. In these images, sprawled legs recall the Wicked Witch of the East, freshly squished.
In many of Woodman's works, which she called "Ghost Pictures," women crouch or begin to melt away, suggesting an urge to hide or escape. Her works stand on their own as stunningly emotive photographs and mature depictions of the darkest corners of domesticity, shedding light on the difficulties of growing up during of the second wave of feminism -- when we could "have it all" but didn't know how hard this task would prove to be in the long run.
The Guggenheim Museum will show the most comprehensive U.S. exhibition of the artist's work to date from March 16 until June 13.
See Woodman's ghostly visions below, and let us know what you think in the comment section.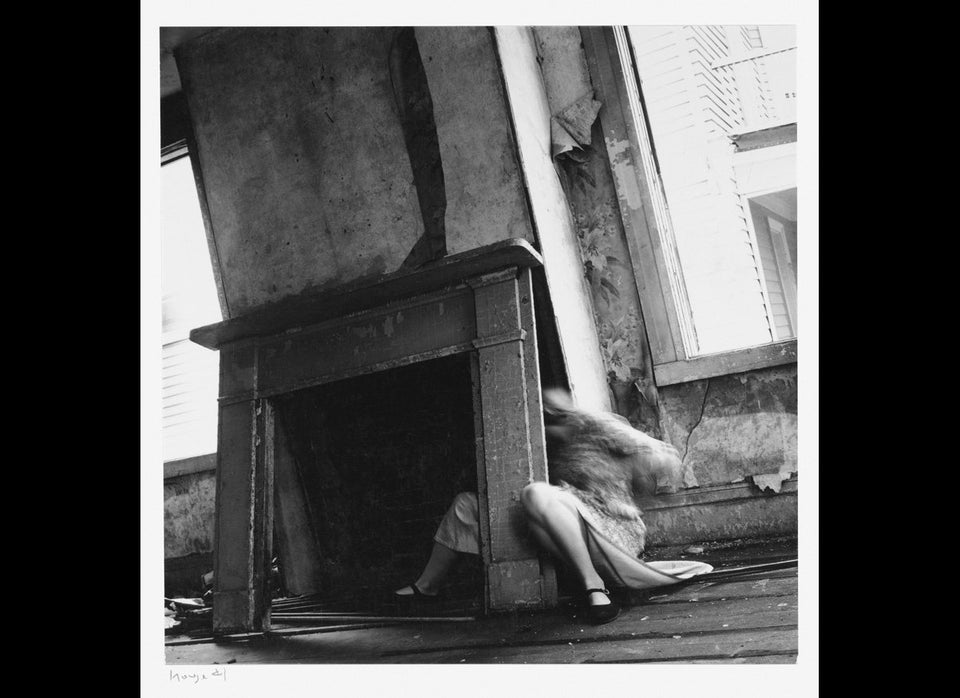 Francesca Woodman
Support HuffPost
The Stakes Have Never Been Higher
Related
Popular in the Community