Staten Island teacher Francesco Portelos has been streaming live video of his stint in a pseudo Department of Education "rubber room" as he awaits a disciplinary hearing for charges dating back to April.
The Staten Island Advance reports Portelos was removed from his position as a computer technology teacher at Berta Dreyfus Intermediate School 49 and reassigned to an office in Ozone Park, Queens. According to Portelos, he was pulled from his post after he accused Dreyfus principal Linda Hill of financial misconduct. No charges have been levied against Hill. In a statement, a DOE spokesperson said Portelos was removed from the classroom because he "has been extremely difficult to work with, was transferred twice, and there are multiple investigations pending against him."
In the video, Portelos can be seen sitting alone in an empty conference room with his laptop, the day's papers and a sign proclaiming "I'd rather teach!!" He also has a miniature "Don't Tread On Me" flag on display.
"It's just crazy, I never thought this would happen especially in the New York City Department of Education," Portelos told CBS Radio station 1010 WINS. "A $24 billion budget and I'm being paid $75,000 to sit here. It's ridiculous.
Portelos has continued to upload instructional videos to his personal STEM website, and asks students' parents to email him if they are interested in having their children take online classes.
Portelos' story echoes that of numerous New York teachers, most notably that of Roland Pierre, who by 2010 had been rubber-roomed for 13 years, collecting $100,000 annually in salary and benefits well past the minimum retirement age. He was taken out of the classroom in 1997 after being accused of sexual misconduct with a student, and the city didn't want to reinstate him in a teaching role. The trouble: the city also struggled to fire him.
School officials say their hands are tied. Under New York law, tenured teachers have the right to a hearing with an arbitrator before they can be fired, and can appeal an arbitrator's ruling in civil court. While the Department of Education can also appeal an arbitrator's decision to state courts, legal standards for overturning those rulings are very difficult to meet.
"There is simply no reason that teachers accused of sexual misconduct should have greater job security than other city employees," the mayor said at the time. "The fact that they currently do is wrong; it is dangerous; it is indefensible."
Related
Before You Go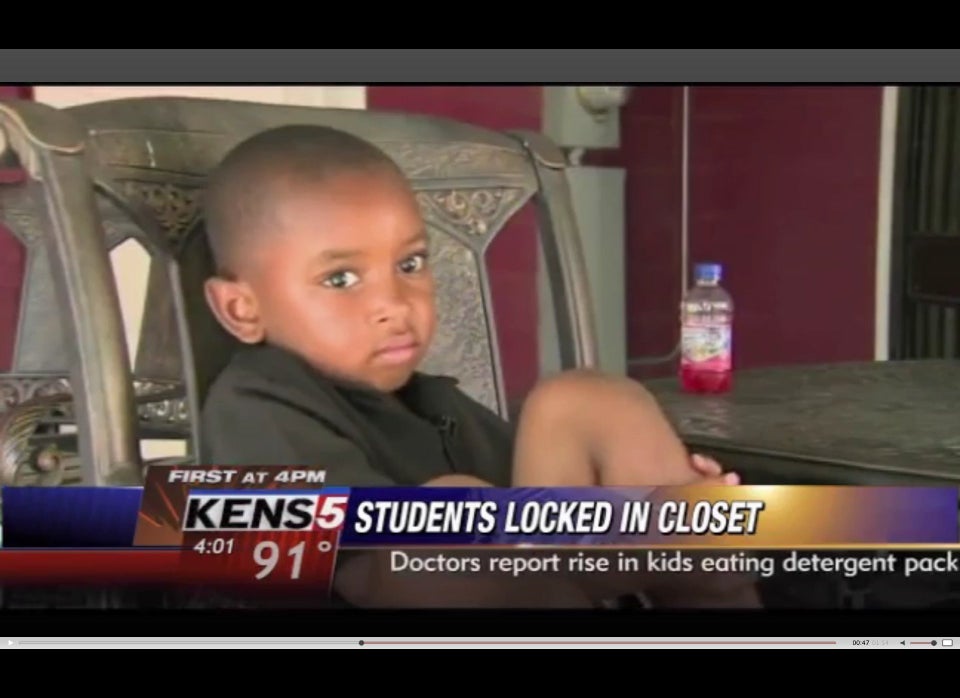 Teacher Controversies
Popular in the Community