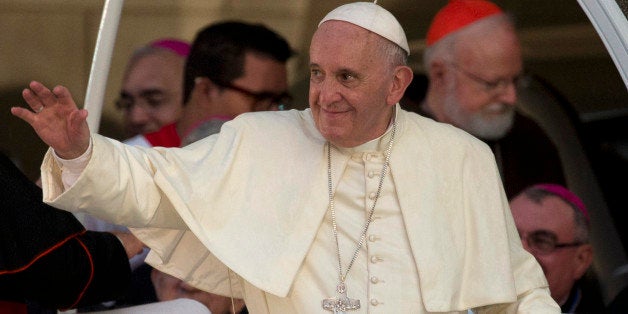 We'll be inundated Pope, Pope, and more Pope 24-7 this week, as the pontiff makes his rounds in the nation's capital. Francis plans a White House visit, an outdoor mass in Washington, and a speech before Congress. He's also likely to join a rally on the National Mall that could draw a quarter-million people to highlight his stance on protecting the planet. He speaks to Congress on September 24, Sirius XM is featuring Pope Radio, and Time Warner cable is providing round-the-clock coverage of his visit.
No doubt this pope is kinder and gentler than his predecessors on some issues that affect women, like abortion and ending a marriage. In the past few weeks, he's made getting an annulment easier, and announced that priests can grant absolution to women who have had abortions (at least during the Roman Catholic church's upcoming Holy Year). Both are compassionate moves,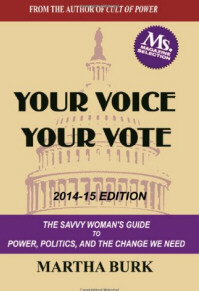 since a Catholic who remarries without an annulment is kicked out of the church, and statistics from the Guttmacher Institute show Catholic women have more abortions than protestant women. (Of course a great majority of these could be prevented if the Vatican would relent on contraception, which it shows no sign of doing.)
But on one huge issue of pressing importance -- sex abuse by priests -- Pope Francis is not as good as he looks. It's true that the Vatican has put victims on an advisory panel reviewing the church response to some of the allegations, and it has announced that one child sex abuser, Archbishop Jozef Wesolowski, will be tried by a church tribunal for sex abuse and possibly for possessing child pornography as well.
But there's a catch. Moving the trial to the Vatican allowed the perp to flee from a criminal trial in the Dominican Republic, where he surely would have drawn prison time. The Vatican has no prison, so he'll probably get off with a defrocking at worst. And according to a current article in Ms. Magazine, Wesolowski's not the first sex-abusing member of the clergy to be given refuge in the Vatican.
Francis also ignored a public outcry and promoted priest Juan Barros to the rank of bishop, even though he was embroiled in a sex scandal in Chile. Over 3,000 protesters showed up at the mass when Barros was installed in his new office.
Advocates say if women were allowed into the priesthood this type of abuse -- of kids and of the system -- would stop. Pope Francis should try it and see.
So adore and even worship the pope if you're Catholic, ogle or ignore him if you're not, but until he faces the facts on sexual abuse in the church, don't call him infallible.
Listen to the two-minute radio commentary here:
Calling all HuffPost superfans!
Sign up for membership to become a founding member and help shape HuffPost's next chapter