In 10 years of publishing Dream of Italy and some 30 visits to this country, I've had the privilege of staying in many celebrated hotels. I'd never wept as I left one until I checked out of Palazzo Margherita.
My eyes welled up as I say goodbye to the new 9-suite hotel Francis Ford Coppola has opened in his ancestral hometown in the southern Italian region of Basilicata. Staying at the hotel felt like witnessing the result of one man's profound passion and soulful connection to the past. I have experienced a blurring of the lines between what was then and what is now.
Best known as the Academy Award-winning director of the "Godfather" trilogy and "Apocalypse Now," Coppola first came to the town of Bernalda in 1962. His grandfather, Agostino Coppola, left "Bernalda Bella" as he always called it, in 1904, never to return. From that first visit, when he spoke little Italian and knocked on doors to find his relatives, Coppola was regularly draw back to the place he calls "the real Italy."
It was his desire to share the authenticity he felt here that led Coppola to purchase Palazzo Margherita, originally built in 1892, and transform it into the most personal of the handful of hotels he owns through Coppola Resorts. In doing so, he has perhaps fulfilled the fantasy of every descendant of a poor immigrant from Italy's Mezzogiorno to return to this land and give something back.
While few people can afford a night at Palazzo Margherita, most can appreciate the sentiment and drive behind what might be considered one of Coppola's greatest works.
"Running a hotel is like making a movie; it's all about putting on a show," Coppola recently told Vogue. "You start with an idea, a theme--a leisure palazzo, for example--and then you pay attention to a million details. And whether you're staying in a hotel or watching a film, it's those details that provide the experience."
Step inside Palazzo Margherita with me and see some of the details that make it so special.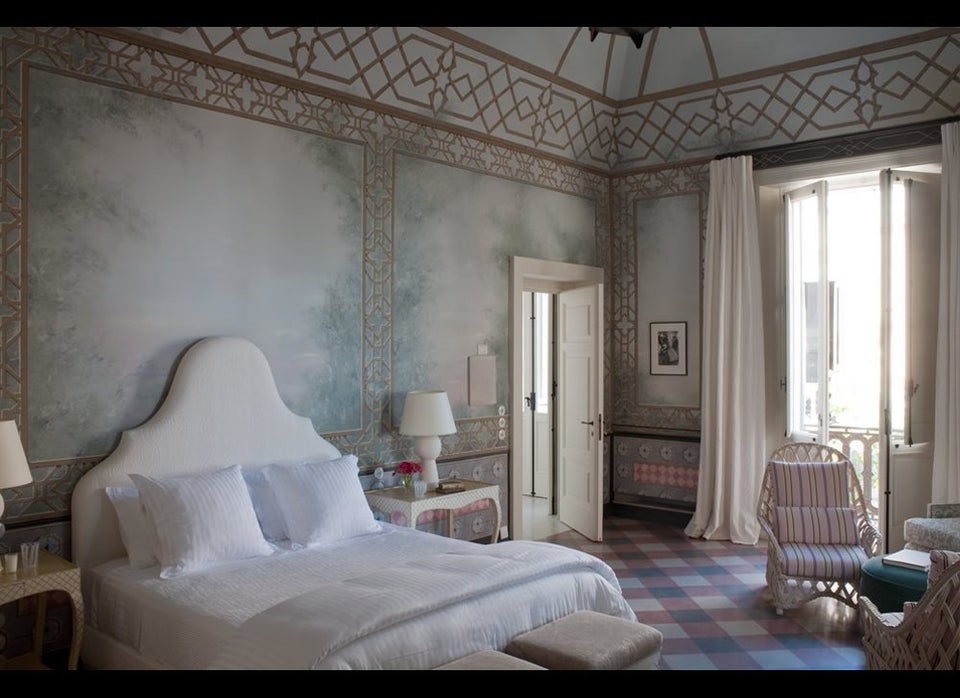 Coppola's Next Hit
Popular in the Community